Event Information
Location
The Goddess Garden
Yoga Resort
Cahuita
Description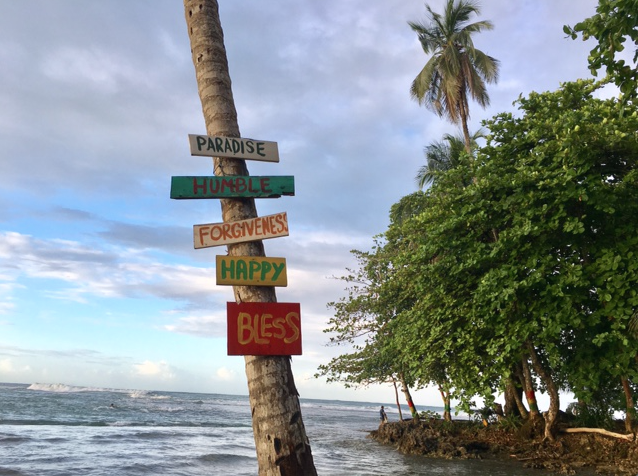 It feels so good to show up in the world as we are. To speak from our authentic voice without hesitation or doubt as we connect and create community to uplift and empower one another. Each one of us was uniquely designed to carry a special gift to share with the world; together we can rediscover our purpose. Together we can remember who we are.

Free To Be is most simply a sacred tribute to the natural beauty of life, a moment in time to pause and focus on that which nourishes you. It is time to dive courageously into fierce self love and discover that which inspires you. In honor of the strengts in which we have to share with one another in community as well as the evolution of growth that happens when we are witnessed and supported by one another.

Join us for 8 days and 7 nights by the majestic Carribean Sea.
We have the most incredible team of beautiful beings coming together to bring you a diverse and transformational experience. This gathering is for everyone. No restrictions, no limitiation in fact we have come together with some of the most incredible educators in order to provide an expansive range of activities and events including.....
---
---


Ceremonial Breathwork Sessions
Superfood demos on topics such as;
Raw chocolate and smoothies making
Daily mixed level Yoga classes including Jivamukti, Slow Flow, Alignment based, Iyengar Inspired, Restorative and more
African Dance classes
Qi Gong classes
Guided breathwork and meditation
Cacao Ceremony
Inspirational talks, Heart opening workshops & Inquiry
Fire ceremony & Jam sessions (bring an instrument!)
Self care classes
3 Plant based meals a day
Day trip to The Jaguar Refuge and local beaches
Daily herbal infusions, herbal bathing and a tea ceremony
Transportation to and from airport within specific times.
Optional Personal travel concierge to book your travel and ground transportation (added in deposit not reflected in room cost)
Memories to last a lifetime

---
---


Optional services and products:
Self care consultation
Massage
Wellness consultation
Yoga privates & Therapeutic Yoga sessions
Private Ceremonial Breathwork session


Not Included:
Airfare
Ground Transportation unless in specific time frame
Suggested Gratuity
Prices are Per Person -
Early Bird Special- Take $200 off the cost of your room when paid in full by July 15th!
Single Room- $2,199 - Queen Bed & Private Bathroom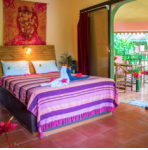 Double Room- $1,699 - 2 Queen Beds & Private Bathroom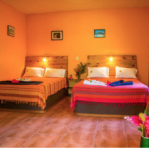 Triple Room- $1,599 - 3 Full Beds & Private Bathroom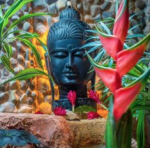 Dorm Style Room- $1,399 - Twin Beds & Shared Bathroom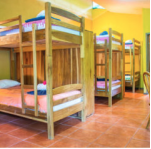 A non refundable $500 deposit will reserve your spot!
Please Contact Jamie with any futher questions at Liveyourdivinity@gmail.com or call at 1-413-687-2729.
Date and Time
Location
The Goddess Garden
Yoga Resort
Cahuita