FREE Ticket: Online Marketing Business Workshop New Jersey, USA
Description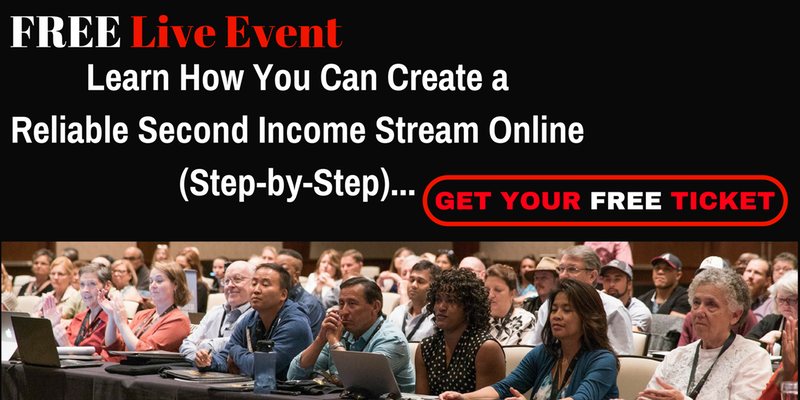 This upcoming free seminar is for you if you are looking at an option of starting internet marketing business in your free time, and if you are interested to find out how to utilize licensed products if you don't know how to create them yourself.

This event is structured to introduce you to possibilites of digital marketing where you can start your internet marketing business even without prior experience.

Additional comprehensive training is offered at the seminar for people who are ready to start fast (optional).
This session is FREE so bring along your friend if you wish. Kindly ask them to reserve a seat too through the same link but with their own email address.
There are also FREE BONUSES prepared for each attendee - free book Limitless and free access to online training course in digital marketing with your own coach.
If you have any questions, please reach out to me.

How would you like to learn how to run a successful business using the latest online marketing strategies?




How you can get off the ground quickly by tapping into NEW platforms, where all the products & marketing are done for you.



How to flood your business with sales every single day from automated traffic that converts leads into sales while you sleep.



How to tie everything together, and walk out the room with a bulletproof plan to hit your online business goals in 2018.

FREE BONUS

All Attendees Get FREE Access To

The Best Selling Book About Internet Marketing

5 Special Reports to Expand Your Business Knowledge

1 On 1 Coaching Sessions via Skype/Phone
DON'T MISS this event! Events like this have the capability of creating a breakthrough for you... We'll tell you all about this when we meet, but just know this event is mindset shifting... and potentially life-changing…
Make sure you secure your seat right now before you miss out!
FREQUENTLY ASKED QUESTIONS & ANSWERS:

Q: Would it be possible for me to take a long friend(s) or business partner(s)?
A: Yes, this is possible. Do make sure that you register the people you will bring over to the Workshop.

Q: Do I need any experience in order to understand what is being taught at the Workshop?
A: No, we will teach you exactly and step by step how to generate a full-time income in your spare time.

Q: Does my age, education background matter?
A: No, it doesn't. Our oldest student 72 years "young" and definitely not computer savvy.

Q: Is this event really free?
A: Yes, it is absolutely free to come and learn at this event.
※This is NOT Network Marketing Event