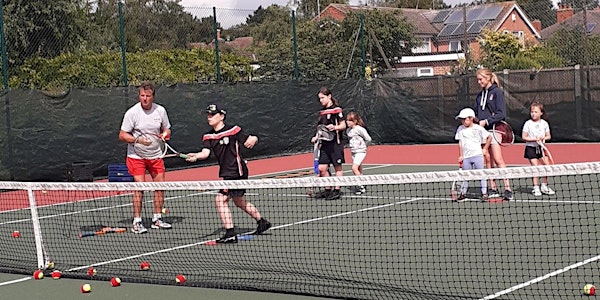 Free Tennis - Halloween Fun Sessions in Retford Ages 7-16
Free HAF Tennis sessions in the October holidays. Fun, free, learn new skills and make friends. Free healthy meal and snacks included.
When and where
Location
Retford Lawn Tennis Club Hospital Road Retford DN22 7BD United Kingdom
Refund Policy
Contact the organiser to request a refund.
Eventbrite's fee is nonrefundable.
About this event
Free tennis sessions 9am-1pm 7-16 year old's.
Free healthy meal on the day
Free Sports
Free childcare
Make friends
Learn new skills
9am start - 1pm pick up time
Please remember your coats.
Eligibility Criteria
In receipt of Free School Meals
Special Educational Needs
Additional Needs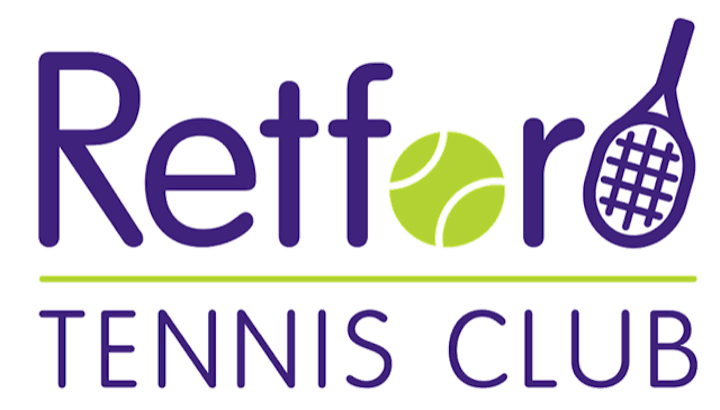 Retford Tennis Club Privacy Policy
Our contact details
Name: Retford Tennis Club
Address: Hospital Road Retford Notts DN22 7BD
Phone Number:07983538503
E-mail:retfordtennisclub@gmail.com
The type of personal information we collect
We currently collect and process the following information:
• Name and age of child/young person
• Name of parent/guardian
• Postcode
• Telephone number
• Email address
• Free School Meal eligibility
• SEND (Special Educational Needs and Disability) information
• Allergies and health information
If you do not provide this information then we will be unable to provide those services to you. We will not collect any personal data from you that aren't needed for delivery of those services.
For the purposes of this specific service, the personal data we require includes special category information (also known as 'sensitive personal data') which will include additional support needs and/or health details. When we are using this more sensitive type of personal information, our legal basis is usually that we require the information for reasons of substantial public interest for aims that are proportionate and which contain appropriate safeguarding measures.
How we get the personal information and why we have it
Most of the personal information we process is provided to us directly by you for one of the following reasons:
● To share information about Retford Tennis Club
● To contact you in an emergency
● To send to Nottinghamshire County Council who facilitate the HAF scheme
● To send to The Department for Education who fund the HAF scheme
We use the information that you have given us in order to record how successful the scheme is.
We may share this information with Bassetlaw Action Centre as they do our monitoring for us.
The data we collect will not be shared with any third party organisations.
Under the UK General Data Protection Regulation (UK GDPR), the lawful bases we rely on for processing this information are:
(a) Your consent. You are able to remove your consent at any time. You can do this by contacting Paula Graham retfordtennisclub@gmail.com
(b) We have a contractual obligation.
(c) We have a legal obligation.
(d) We have a vital interest.
(e) We need it to perform a public task.
(f) We have a legitimate interest.
UK GDPR Article 6(1)(e) (lawful basis to permit the processing of personal data) processing is necessary for the performance of a task carried out in the public interest or in the exercise of official authorities vested in the data controllers.
UK GDPR Article 9(2)(g) - special categories of data can also be collected for reasons of substantial public interest for aims that are proportionate and which contain appropriate safeguarding measures.
Information in these categories is used by The Retford Tennis Clun on the basis that such use is necessary for reasons of substantial public interest, and in accordance with the provisions of the Data Protection Act 2018.
How we store your personal information
Your information is securely stored.
Your data will be held for 3 years after the activity you have booked them onto finishes. In the event of your child being involved in an accident, the accident form will be kept until your child's eighteenth birthday.
We want to ensure any information we hold is accurate. You can help us by promptly informing us of any changes to the information we hold about you. We will then dispose all your information by erasing the data from our password protected systems.
Research and statistics
Anonymised and pseudonymised data may be used for research and statistical purposes. Any data collected may be used for research and statistical purposes that are relevant and compatible with the purpose that the data was collected for.
Your data protection rights
Under data protection law, you have rights including:
Your right of access - You have the right to ask us for copies of your personal information.
Your right to rectification - You have the right to ask us to rectify personal information you think is inaccurate. You also have the right to ask us to complete information you think is incomplete.
Your right to erasure - You have the right to ask us to erase your personal information in certain circumstances.
Your right to restriction of processing - You have the right to ask us to restrict the processing of your personal information in certain circumstances.
Your right to object to processing - You have the the right to object to the processing of your personal information in certain circumstances.
Your right to data portability - You have the right to ask that we transfer the personal information you gave us to another organisation, or to you, in certain circumstances.
You are not required to pay any charge for exercising your rights. If you make a request, we have one month to respond to you.
Please contact us at retfordtennisclub@gmail.com, 07983538503 or Hospital Road Retford Notts DN22 7BD if you wish to make a request.
How to complain
If you have any concerns about our use of your personal information, you can make a complaint to us at retfordtennisclub@gmail.com, 07983538503 or Hospital Road Retford Notts DN22 7BD.
You can also complain to the ICO if you are unhappy with how we have used your data.
The ICO's address:
Information Commissioner's Office
Wycliffe House
Water Lane
Wilmslow
Cheshire
SK9 5AF
Helpline number: 0303 123 1113
ICO website: https://www.ico.org.uk

Photography and Filming Best Practice Guidance
This guidance is intended to supplement the LTA Photography Policy
by assisting clubs and counties with their photography and filming
practices.
RISKS OF SHARING IMAGES ONLINE
Sharing photographs and images of children on social media or other online platforms
carries potential risks. For example:
• children may become vulnerable to grooming if a photograph is shared alongside
information that makes them identifiable. This includes: personal details; a tag with
location information; visual details such as a school/club uniform
• inappropriate images of children may be shared online
• images may be copied, downloaded, screenshotted or shared by anyone
• images of children may be adapted and used inappropriately
• photos or videos may appear in internet search results
• depending on the terms and conditions of using an online platform, the image may
be owned by the platform once it's been posted. Platforms may then license images
for use by third parties – such as for commercial purposes
• each photo or video, and any comments on them, become a part of a child's public
image.
CLUBS AND COUNTIES SHOULD SEEK TO KEEP CHILDREN SAFE BY
• always asking for written consent from a child and their parents or carers before
taking and using a child's image
• if consent is withdrawn, taking reasonable steps to remove the photos of the child
from public view. It may not be possible to delete or destroy all images that have
been disseminated online (such as via social media) or in hard copy.
• only using first names of children, unless:
o it's considered necessary – such as for elite /high profile child players
o it's in the child's best interests
o the child and parent have consented (and been informed how, where, in what
context an image might be used, e.g. public website, or through social
media, and are aware of potential risks)
• never publishing personal information about children
• making sure children, their parents and carers understand how images will be
securely stored and for how long (including how we will control access to the
images and their associated information)
• reducing the risk of images being copied and used inappropriately by:
o only using images of children in appropriate clothing
o avoid images and camera angles that may be more prone to
misinterpretation or misuse than others
o avoiding full face and body shots of children taking part in activities such as
swimming where there may be a heightened risk of images being misused
• using images that positively reflect children's involvement in the activity
PHOTOGRAPHY AND/OR FILMING FOR PERSONAL USE
When children, parents/carers or spectators are taking photographs or filming at events
and the images are for personal use, it is advisable to publish guidance on what will be
allowed in the event programmes and/or announce details before the start of the event.
In the event that a player wishes to enter into a private arrangement with a commercial
photographer or videographer, the photographer or videographer must have the express
consent of that player (or their parent or legal guardian where the player is under 18 years
old) and the LTA recommends that clubs and counties make any such
photographer/videographer aware that they should be notifying the Competition Director of
their attendance at the competition.
USING OFFICIAL OR PROFESSIONAL PHOTOGRAPHERS
If a club or county engages a photographer for an event, it is advised that they:
• follow a safe recruitment process/policy
• provide the photographer with a clear brief about appropriate content and behaviour
• ensure the photographer wears identification at all times
• inform children and parents/carers that a photographer will be at the event and
ensure they give written consent to images which feature close up images of their
child being taken and shared*
• inform the photographer about how to identify – and avoid taking images of
children without the required parental consent
• clarify areas where all photography is prohibited (i.e. toilets, changing areas, first
aid areas)
• not allow the photographer to have unsupervised access to children
• not allow the photographer to carry out sessions outside the event or at a child's
home
• report any concerns regarding inappropriate or intrusive photography.
*At some events, wide-angle and general images of the event, the site, award ceremonies,
and similar may be taken. It may not be reasonable, practical or proportionate to secure
consent for every participating child in order to take such images. In these circumstances,
clubs and counties should make clear to all participants and parents that these kinds of
images will be taken, and for what purposes.
PHOTOGRAPHY AND/OR FILMING FOR WIDER USE
If people such as local journalists or professional photographers (not hired by a club or
county) wish to operate an event and share the images professionally or in the wider
world, clubs and counties should ensure they have given proper permission for this in
advance.
Clubs and counties should ensure the following information is provided to them:
• the name and address of the person using the camera
• the names of children they wish to take images of (if possible)
• the reason for taking the images and/or what the images will be used for
• a signed declaration that the information provided is valid and that the images will
only be used for the reasons given.
Clubs and counties should verify these details and decide whether to grant permission for
the photographs/films to be taken. They should also seek consent from the children who
are the intended subjects of the images and their parents and inform the photographer of
anyone who does not give consent.
Clubs and counties must inform children, parents/carers that an external photographer is
present and ensure they are easily identifiable.
CONCERNS
If a club or county becomes concerned that someone unknown to them is taking
photography or filming without permission, they should ask them to leave and (depending
on the nature of the concerns) follow our safeguarding procedures.
Where inappropriate images/films are being taken that raise a safeguarding concern, this
should be reported to the club Welfare Officer and LTA Safeguarding Team. It may also
be necessary to report this to the police.
STORING IMAGES
Clubs and counties must store photographs and videos of children securely and in
accordance with data protection law.
Hard copies of images should be kept in a locked drawer and electronic images in a
protected folder with restricted access.
Images of children should never be stored on unencrypted portable equipment such as
laptops, memory sticks and mobile phones.
Staff and volunteers must not use any personal devices/equipment to take photos and
films of children.