FREE TELECLASS - Empowered Parenting: How To Turn the Holidays Into Opportunities for Growth - with Psychologist and Parenting Expert, Dr. Kathleen Cuneo

Thursday, December 3, 2009 from 9:00 PM to 10:00 PM (EST)
Event Details
Courageous Loving Presents:
FREE TELECLASS - "Empowered Parenting: How to turn the Holidays into Opportunities for Growth" with Psychologist and Parenting Expert, Dr. Kathleen Cuneo

Thursday, December 3rd, 9pm - Free Teleclass
**After Registering, You will receive an Email with the Teleclass phone and pin number. Please be on time.
**If you have friends or colleagues to refer, kindly forward this site to them.
**For more information about our programs, please go to www.CourageousLoving.com.
**To experience powerful interactive examples of our work via multimedia and the written word, go to: www.CourageousLovingNation.com   
**To hear recordings of previous Free Teleclasses,
go to www.FreeCourageousLoving.com
Thank you.
Michael Sherman
Co-Founder of Courageous Loving 
Have questions about FREE TELECLASS - Empowered Parenting: How To Turn the Holidays Into Opportunities for Growth - with Psychologist and Parenting Expert, Dr. Kathleen Cuneo?
Contact The Solo Travel Solution, LLC
When & Where

Teleclass Call In Number
Will be emailed to you upon registration



Thursday, December 3, 2009 from 9:00 PM to 10:00 PM (EST)
Add to my calendar
Organizer
The Solo Travel Solution, LLC
BOOKS, TRAININGS, and PRIVATE COUNSELING 
* * *
"The Solo Travel Solution" was launched in October 2012 by Michael Jason Sherman, MA.
We offer books, online seminars, digital media, live trainings, private counseling, and other materials focused on the art and practice of transformational solo travel. 
You are encouraged to join our community and remain connected with us in any and all manners that work for you. Please consider exploring the following websites.
*
READ THE BOOK!
THE ZEN OF SOLO TRAVEL -
A JOURNEY FROM ANXIETY TO ENLIGHTENMENT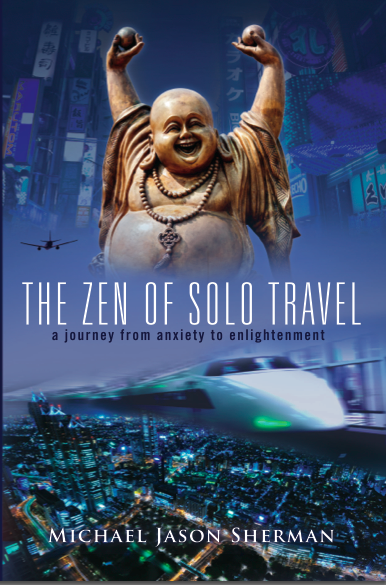 "Expertly weaving Eastern philosophy, vision questing and universal principles, this book presents a method - a 'meditation of motion." - Barry Vissell, MD, co-author, with his wife, Joyce, of 6 popular books 
Follow Michael Jason Sherman through a wild and mysterious journey to Japan, and learn about the principles of Solo Travel that will change your life forever.
Paperback and E-book versions available now.
*
SOLO TRAVEL TRANSFORMATION
Online seminars and Private Counseling.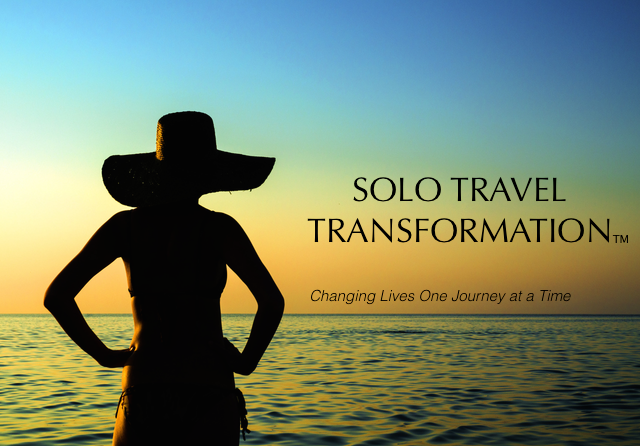 "As a licensed professional therapist, it's hard for me to put into words what it's like to take a Solo Travel Journey with Michael Jason Sherman's guidance and teaching. It's like flying. It takes healing beyond the therapy office." - Virginia, Graduate of the SOLO TRAVEL TRANSFORMATION program
SOLO TRAVEL TRANSFORMATION is a 3-Step life changing process which you can learn and experience by taking our online seminar. 
 Taking the course is like catching a wave of powerful momentum that will move you through profound and lasting change in your relationships and life direction. 
SOLO TRAVEL TRANSFORMATION online seminars are offered live on a regular basis. Past seminars are available for purchase.
Options available for exclusive group coaching and private counseling (individuals or couples) via Skype, phone and email. 
ALL CONFERENCE CALLS ARE RECORDED AND EMAILED.
GET STARTED NOW!
www.SoloTravelTransformation.com
* * * 
READ OUR BLOG
Learn more about our programs and products by visiting our interactive blog
www.TheSoloTravelSolution.com.
* * * 
GET UPDATES
Sign up for our email list and automatically receive a FREE AUDIO PROGRAM about the Solo Travel Transformation 3-Step Process - CLICK: HERE
Join our Facebook Page - CLICK: HERE
Join our Twitter Page - CLICK: HERE
* * *
AND ALWAYS REMEMBER TO KEEP IT MOVING!