Description
WHAT - Tech in Motion presents an evening exploring the future of Navigating the Evolution of Object Oriented Languages through Python. Turning disruptive innovation into practical applications. Our three expert python speakers will present their projects, successes and what they've learned from their failures. See below for more details.
WHO - Join us and network with the Tech in Motion crowd of entrepreneurs, CTOs, CEOs, IT professionals and tech aficionados. Please take a moment to confirm your RSVP to this event.
WHERE - Yelp HQ and Tech in Motion are teaming up for this event! They are opening up their sleek modern event space that is hidden in one of San Francisco's historic Neo Gothic buildings. Their amazing space is located on 140 New Montgomery Street in the Financial District.
PROGRAM FOR THE EVENING
6:00 – 7:00 Networking
6:45 - 7:00 Welcome Note by Tech in Motion
7:00 – 8:00 Presenters - Tech Talk
8:00 - 9:00 Wrap up Networking
***** Doors will be closing at 7:30 PM*****
As always A big thank you to our event series creators, Workbridge Associates and Jobspring Partners: Providing IT Permanent Placement & Contractor Staffing services within nine US cities.
PRESENTERS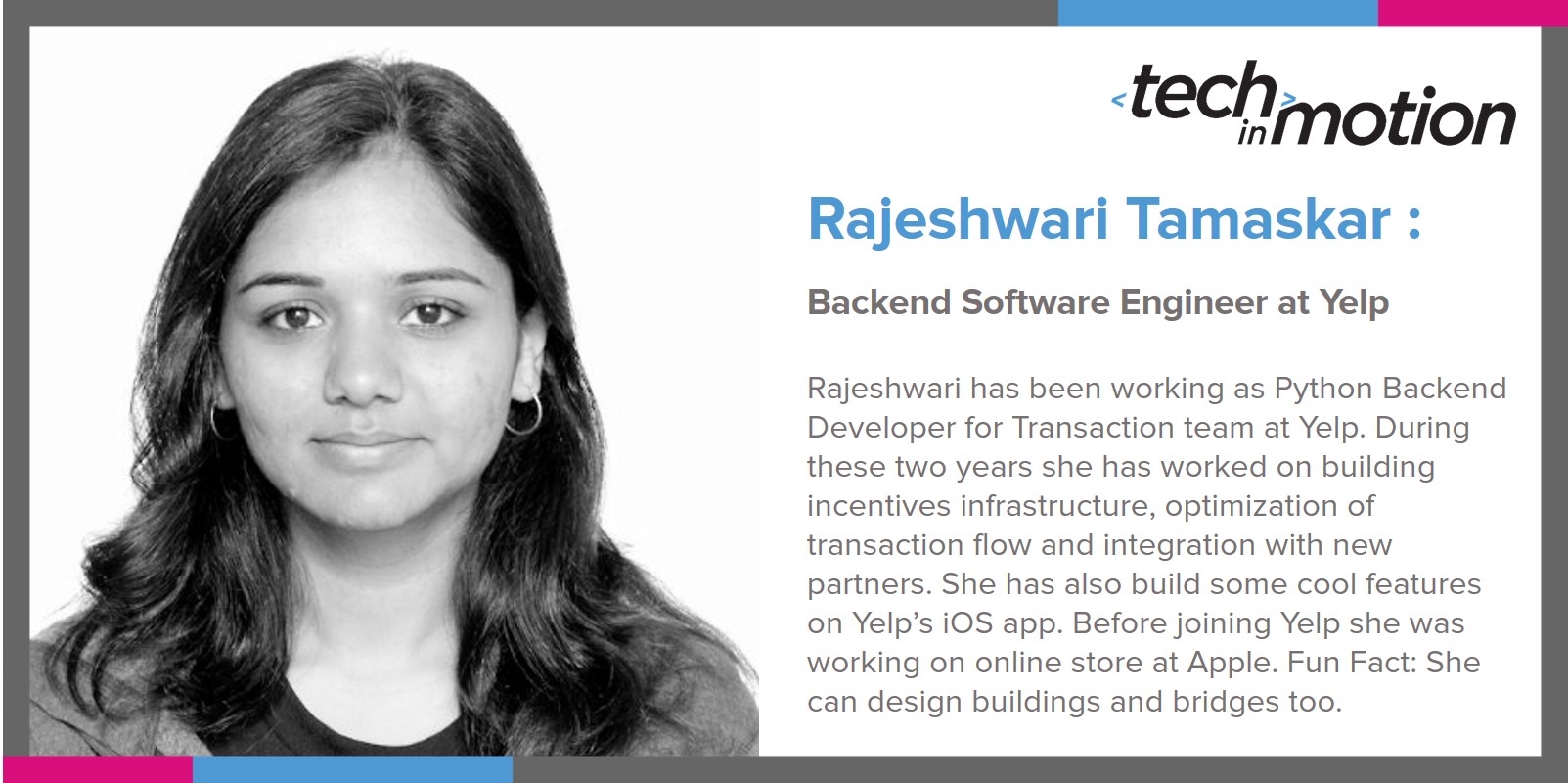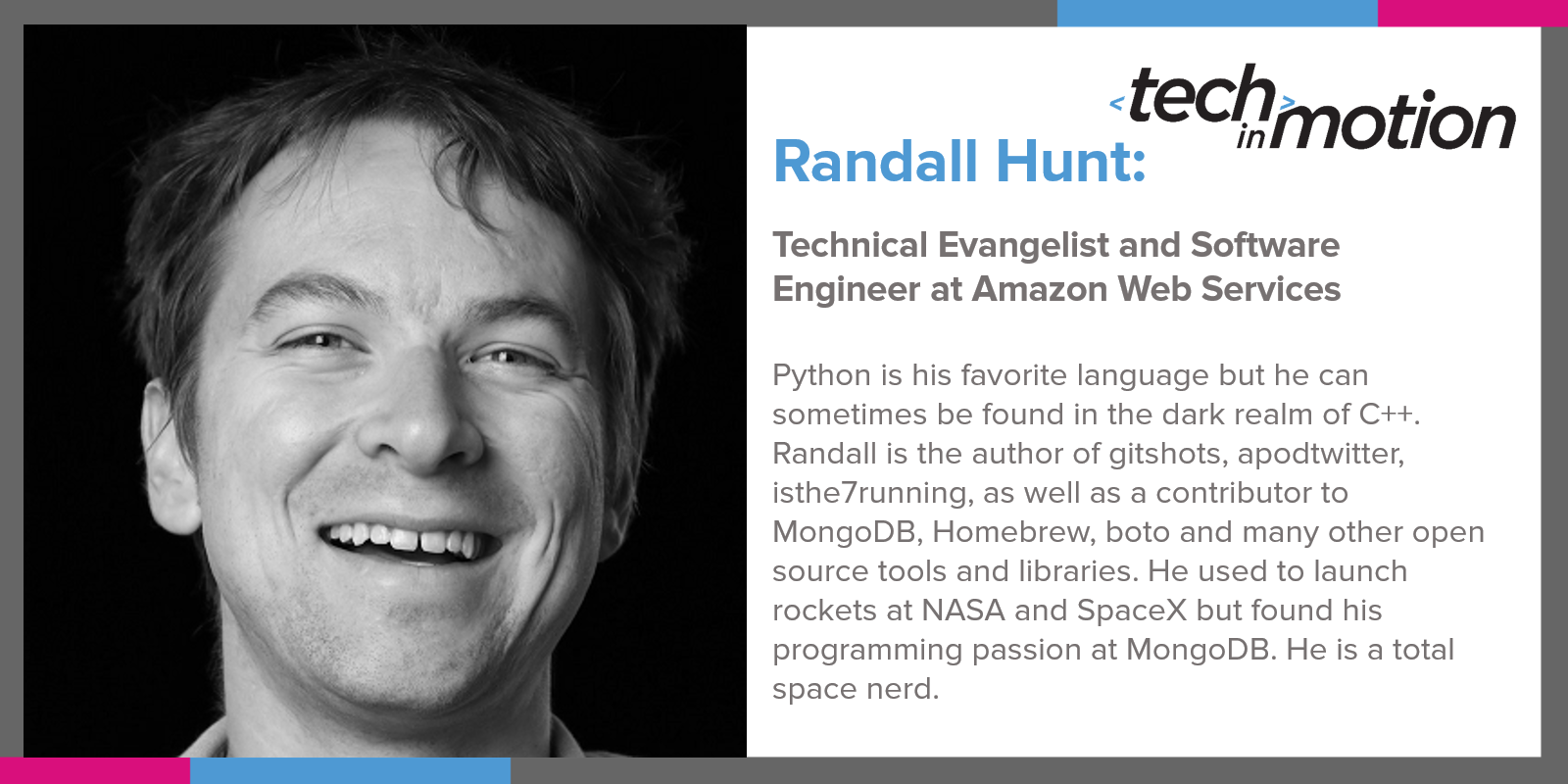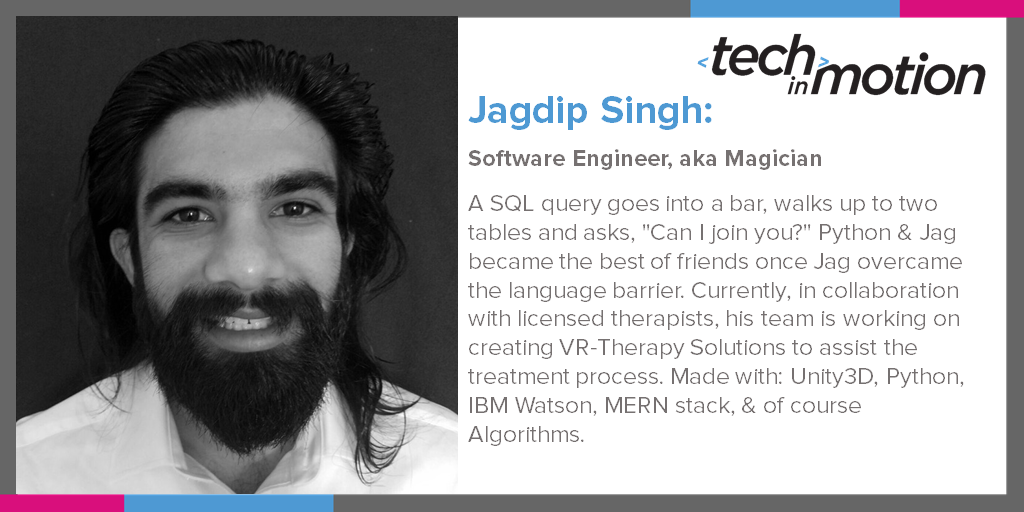 ---
We are looking forward to seeing you there!
Thank you!

:: Introducing Our Special Community Partner ::
SingularityU San Francisco Global Impact Challenge:
Apply to SingularityU San Francisco Global Impact Challenge to win a spot at Singularity University's Global Solutions 2017 Program
Have a moonshot innovation in climate change that leverages exponential technology and has a potential to impact a billion people in 10 years? Apply to SingularityU San Francisco Global Impact Challenge to win a spot at Singularity University's Global Solutions 2017 Program. https://su.org/gic/2017/sf/
---
**We currently have two staffing firms dedicated to offering career counseling services to our members, so we ask that recruiters not join this group. Any outside recruiter will be removed, thank you for understanding!**