FREE Team Roles Workshop (with Saville Consulting) - Feb2017
Actions and Detail Panel
FREE Team Roles Workshop (with Saville Consulting) - Feb2017
Thu, February 9, 2017, 8:30 AM – 5:00 PM HKT
Description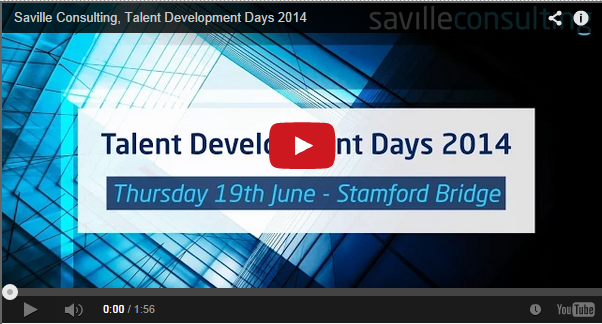 Saville Consulting (a Towers Watson company). Towers Watson is a New-York Stock Exchange listed company - NASDAQ: TW specializing in benefits, talent and risk solutions.
Saville Consulting (www.savilleconsulting.com) was founded in 2004 by Professor Peter Saville operating in over 80 countries. Professor Saville is credited by the British Psychological Society with an Honorary Fellowship for setting the global gold standard in talent assessment joining a select group of eminent psychologists including Sigmund Freud and Carl Jung. The British Psychological Society (www.psychtesting.org.uk) gave the Saville Wave a quality rating of (27 / 30 stars) other popular assessments were also given ratings such as the Myers-Briggs Type Inventory (21 / 30 stars), 16PF5 (21 / 30 stars), GPI-A (17 / 30 stars).

Feb 9, 2017
Hopkins International Partners Training Room
2/F L&F Building, 107 Aguirre Street, Makati City 1229

REGISTER NOW
Call us at 895-9944 / 0922-8863420 / 0922-8863421
Email us at inquiries@hopkins.ph / info@mvconsulting.com.ph
FEES
Current Hopkins Clients - FREE
Walk-In Fee - PHP 350 (Materials and Snacks fee)
Banco de Oro (BDO) Branch
Account name: Hopkins International Partners, Inc.
Account number: 35300-64879

Bank of the Philippine Islands (BPI) Branch
Account name: Hopkins International Partners, Inc.
Account number: 18631-84025
Workshop Objectives
By the end of this training workshop attendees will be able to:
Build effective, balanced and cost-effective teams that perform
Learn about Team Roles Theory

Think differently about themselves and their team members.

Recognize their own strengths and the importance of difference

Recognize how the sum of the team parts may be more valuable than the individuals working on their own

Give a strong insight into team members team role preferences and how they can use this effectively in their roles

Give greater emphasis to the allocation of roles in team tasks

Align Behavioral Competencies with Team Roles Theory
Workshop Outline
Module 1 - Introduction to Team Roles Theory
An Introduction to Team Roles Theory: Team Roles theory provides a straightforward mechanism for a team to assess itself and its individuals, helping them to understand how they can each contribute to a team more effectively.
Module 2 – Learning about the different Team Roles and Stages of Team Development
Learn about the various team roles, their preferred work styles and least preferred work styles. We discuss 8 distinct Team Roles: Analyst, Innovator, Optimist, Supporter, Finisher & Striver.
Module 3 – Understanding your own team role and working with others
We will explore what your own team role means, and how this can relate to working with the team roles of others. This will allow you to maximize your own strengths, and work with other to complement you in other areas.

Module 4 – Building a balanced team on a budget
Talent wins games, but teamwork and intelligence win championships. This module explores strategies to maximize performance based on a budget with science, statistics and big data.
Learning Investment for the half-day workshop
Current Hopkins Clients - FREE
Walk-In Fee - PHP 350 (Materials and Snacks fee)

Banco de Oro (BDO) Branch
Account name: Hopkins International Partners, Inc.
Account number: 35300-64879

Bank of the Philippine Islands (BPI) Branch
Account name: Hopkins International Partners, Inc.
Account number: 18631-84025