Description
Taylor Tomlinson (Netflix, Conan)
Erica Rhodes (HBO, FOX)
Cooper Daniels (Cool Beans U)
With your hosts Corey Craig and Matthew Moore
Every audience member receives Jelly Beans, and has the chance to Win Prizes, such as Warner Bros. VIP Tour passes (valued at over $120)!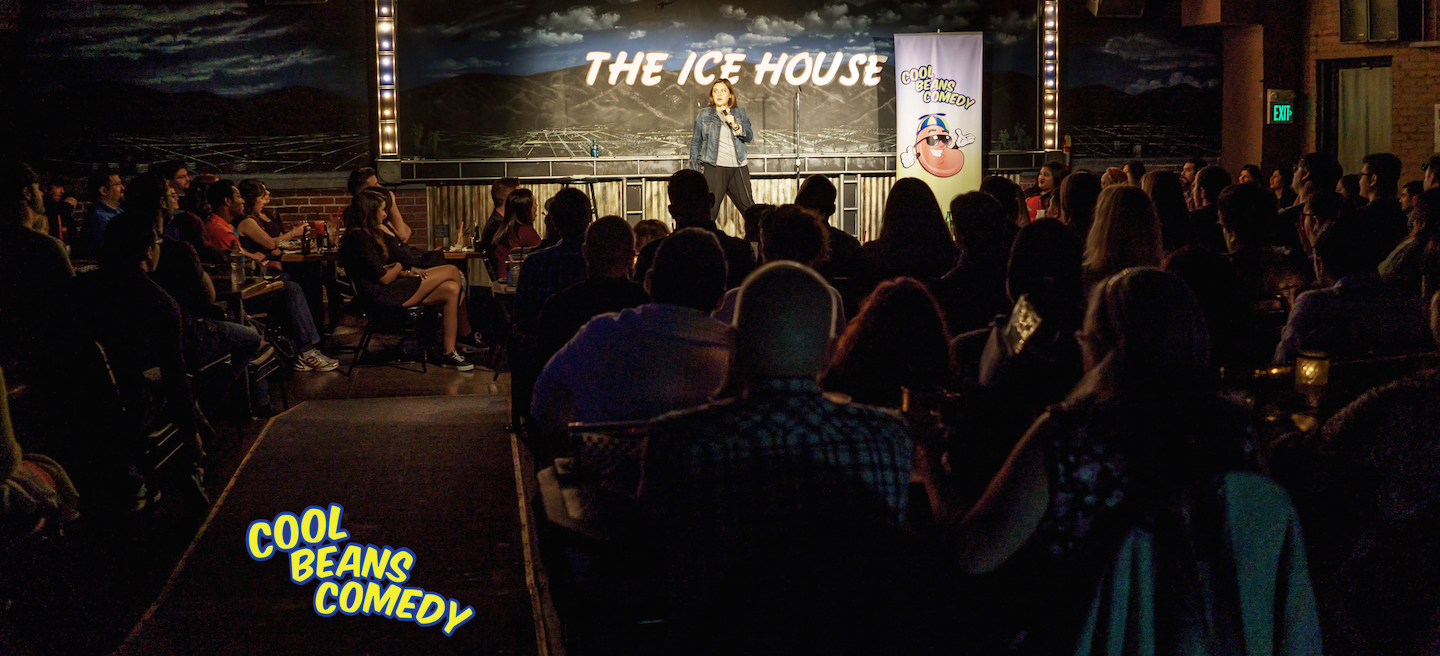 All ages welcome (15+ recommended)! The Ice House is a restaurant, as well.
"Top 10 Things to Do" - San Gabriel Valley Tribune
"Cool Beans Comedy is Impressive" - Pasadena Weekly
"Need some laughs? Try a helping of Cool Beans Comedy." - The Tolucan Times
"Cool Beans Comedy is Cool Beans!" - The Stand Up Comedy Magazine
"This is the best comedy show I've ever been to!" - Greg, South Pasadena
"So. Much. Fun. My cheeks are still hurting!" - Amy, Santa Monica
At Cool Beans Comedy, we aim to make our shows a wonderful experience for you. If you have a birthday or anniversary party, let us know so we can make it an evening to remember!

Or, if we can help answer a question, send us an email at Info@CoolBeansComedy.com
Fun • Prizes • Jelly Beans

*The Ice House has a two-drink minimum and line-up subject to change. Attendance is on a first come, first seated basis.