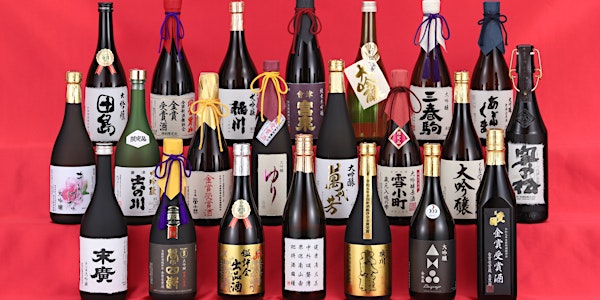 [Free Tasting] Japan's No.1 Fukushima Sake for Valentine's Day
When and where
Location
Minoru's Sake Shop at Landmark Wine & Spirits 167 West 23rd Street New York, NY 10011
Description
Japan's No.1 Fukushima Sake for Valentine's Day
Experience the best sake in Japan, without leaving NYC!!

Most Gold Prizes 7 years in a row in the century-old Japan Sake Awards. "Champion Sake" in 2015 and 2018 at the International Wine Challenge. Unmatched craftsmanship and the finest taste. While famous in Japan, Fukushima sake has remained a mystery to the outside world—until now!
Enjoy a FREE tasting session of premium Fukushima sake with us. Tasting session participants will receive a 20% discount for Fukushima sake purchased during event hours (while supplies last).
You will enjoy 10 different brands from 10 different breweries!
- Ninki-Ichi Natural Sparkling Junmai Ginjo (Ninki INC.)
- Tenmei Junmai Ginjo Hiire 1year Aged Brown Label (Akebono Sake Brewery)
- Raden (Daishichi Sake Brewery)
- Shizenshu Kan-atsurae (Niida-Honke)
- BENIKANBAI MOMOIRO NIGORI JUNMAI (Oharashuzo)
- Junmai Ginjo Yokikana (Nagurayama Sake Brewing)
- Tokubetsu Junmai Kokken Yume no Kaori (Kokken Brewery)
- Okunomatsu Tokubetsu Junmai (Okunomatsu Brewery)
- Nigori Aladdin Bottle (Homare Brewery)
- Strawberry Nigori (Homare Brewery)
Special Gift!
Get a Fukushima Masu Cup with over $25 Fukushima Sake purchase! (limited to 50)

*The theme and sake brands are subject to change.