Description
Are you getting enough......good quality sleep!
Do you struggle with interrupted, disturbed or a lack of sleep? Or feel out-of-sync when the clocks go back? Perhaps you suffer with low mood, a lack of energy or find yourself susceptible to frequent coughs and colds?
Come along to our FREE TALK to learn how to improve your sleep to optimise your health.
Sleep is vital to your health and well being. A bad night's sleep can affect your concentration and regular bouts of interrupted sleep can make you feel run down and more susceptible to getting ill. According to the Mental Health Foundation, 30% of the UK's population are severely sleep deprived, putting them more at risk of mental health and relationship issues.
Find out what can affect the quality of your sleep, understand the effects it may be having on your body and learn effective strategies you can put in place to get a good night's rest improving your mood and energy levels. You'll also learn about health boosting foods that can nourish and support your immune system and your sleep quality through the end of autumn and into winter.
Who is the talk for?
The talk is for anyone who wants to improve the amount and quality of their sleep, or feels that their sleep patterns are contributing to poor health. The talk will last approximately 1 hour and there will be time for questions.
About our speaker: Fleur Borrelli
Fleur Borrelli is a Psycho-neuro-immunology (PNI) Clinician and a Nutritional Therapist. She has extensive experience in the fields of autoimmune disease, gluten intolerance, fibromyalgia and viral and bacterial infections, such as Lyme.

Fleur has a BSc in Nutritional Medicine from the University of West London (2006) and a post-graduate diploma in PNI from the Natura Foundation at the University of London (2012), where she is working towards an MSc in PNI.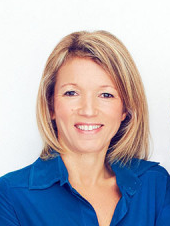 What are my transportation/parking options for getting to and from the event?
There is free parking outside the venue, in front of the row of shops and Vauxhall dealership opposite (free from 5.30pm) and in nearby residential streets. Norbiton is the closest train station on the Waterloo to Shepperton line. The 213 bus stops outside (Kington to Sutton route) and other buses stop close by.