Description
Can you pinch more than an inch? Or are you worried about that spare tyre that seems to be developing around your middle?
The belly is the single most dangerous place for excess weight. Having a big belly can increase your amount of visceral fat, fat which is stored around your internal organs in your abdominal region. Elevated visceral fat can increase the risk of diabetes, heart disease, cancer and stroke.
Attend our FREE TALK with our practitioner Fleur and discover:
Why we tend to gain that stubborn fat around the middle

Why it causes more problems than fat deposited elsewhere in the body

What the risk factors are

What you can do to shift it
This talk is a must for anyone who wants to understand more about how their body works and how to minimise their visceral fat and the health issues associated with it. The talk will last approximately 30-40 minutes and there will be time for questions.


Do you have a hazardous waist?
Find out with a FREE BODY COMPOSITION SCAN at Irrefutable Health. Understand your level of visceral fat and your personal risk factors. The scan is fully clothed and takes a couple of minutes followed by a brief discussion of your results. Why not book your scan before the talk?
Call 02030 340 340 or email info@irrefutablehealth.co.uk to book.
About our speaker: Fleur Borrelli
Fleur Borrelli is a Psycho-neuro-immunology (PNI) Clinician and a Nutritional Therapist. She has extensive experience in the fields of autoimmune disease, gluten intolerance, fibromyalgia and viral and bacterial infections, such as Lyme.

Fleur has a BSc in Nutritional Medicine from the University of West London (2006) and a post-graduate diploma in PNI from the Natura Foundation at the University of London (2012), where she is working towards an MSc in PNI.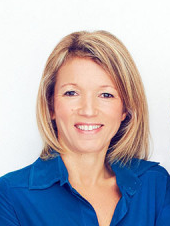 What are my transportation/parking options for getting to and from the event?
There is free parking outside the venue, in front of the row of shops and Vauxhall dealership opposite (free from 5.30pm) and in nearby residential streets. Norbiton is the closest train station on the Waterloo to Shepperton line. The 213 bus stops outside (Kingston to Sutton route) and other buses stop close by.