Free Taiji Qigong Introduction Seminar 太極气功介绍会
When and where
Location
Quinlan Community Center (social room) 10185 North Stelling Road Cupertino, CA 95014
Description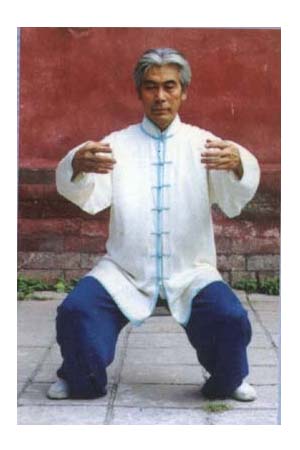 Keep Fit with Taiji Qi/ Therapeutic Qigong Breathing

City of Cupertino - Quinlan Center
Cupertino Parks and Recreation

Saturday Auguat 22 下午 2:00-3:30PM

Taiji Qigong Introduction
Seminar
太極气功介绍会
Free Admission. 免费入场

Limited Seating. 座位有限。
In English and Mandarin Chinese 中英双语
Bring cell phone with light headset/ earbuds.


Social Room, Quinlan Center, 10185 N. Stelling, Cupertino. MAP
45 Minutes Presentation-15 Minutes Practice-15Minites Q&A (75 min)
Taiji Qigong

– Overview


What are the health benefits?

How can it blend into daily life and my existing exercises?

Relating Taiji Qi to meditation, yoga, wushu, karate practice

Demo. You will learn the first exercise

Bring warm drinks. Wear comfortable clothes
气功简介
练气功目的:通过调身调息调心的锻炼,以强身健体。防病治病,
增进免疫力,消除疲劳,和减轻心理压力。对呼吸系统症状,失眠
糖尿,花粉敏感,高血压,关节病等等慢性疾病,都有帮助.當天會中,
张老师会着重实践,即时传授一个您可以在家练习的功法.
不需任何经验。自备宽松舒服衣服和温水饮料。
Additional Info. 详情浏览
www.fitness299.com a 501 C Non-Profit Group