Free Symposium on US IMMIGRATION BY INVESTMENT (EB-5): Jakarta, September 11th, 2019

Wednesday, September 11, 2019 from 7:00 PM to 9:00 PM (WIB)
Event Details
US Immigration by Investment (EB-5)
Wednesday, September 11th, 2019
---
Overview:
The EB-5 Immigrant Investor Program was established by Congress in 1990 as a way to stimulate the U.S. economy through foreign investment. EB-5 is a popular way for foreigners and their immediate family to gain US lawful permanent residency in exchange for placing capital in an at-risk job-creating new commercial enterprise. By the end of the 2011 fiscal year, more than 3,800 EB-5 applications had been filed and the program reached capacity for the first time in August 2014 when the State Department stopped issuing EB-5 visas until the beginning of the next fiscal year, October 2014.
On July 24th, 2019, U.S. Citizen and Immigration Services (USCIS) has published the Final Rule containing new EB-5 regulations, to go into effect on November 21, 2019.
This final rule changes certain aspects of the EB-5 program that are in need of reform and updates the regulations to reflect statutory changes and codify existing policies. This final rule makes five major categories of revisions to the existing EB-5 program regulations. Three of these categories, which involve (i) priority date retention; (ii) increasing the investment amounts; and (iii) reforming the TEA designations, are substantive. The two other major categories, focused on (iv) the removal of conditions; and (v) miscellaneous changes, involve generally technical adjustments to the EB-5 program.
Applications submitted prior to November 21,  2019, effective date will be processed under current EB-5 regulations. EB-5 changes effective on November 21, 2019 include:
1. Standard investment increase from $1 million to $1.8 million
2. Targeted Employment Area investment increase from $500,000 to $900,000
3. Department of Homeland Security (DHS) authority to designate high unemployment Targeted Employment Areas
4. Priority date retention allowing the use of earliest EB-5 qualifying priority date
Whether you're chasing a job, starting a business, a different living situation, a better education for you or your children, or simply the American Dream, this is the time to take action! There are no age, language, education, work experience, health, or skill requirements to participate in the EB-5 Program. The EB-5 Program gives investors and their families the opportunity to live, work, study, and travel anywhere in the United States.
Come and join our Free Symposium on US Immigration by Investment (EB-5) where you will be joined by representatives from LCR Capital Partners and BIRCH Capital LLC. Learn about their exciting projects (Four Seasons, Tradepoint Atlantic, etc) and how you can gain US lawful permanent residence (US Green Card) through investment.
The event starts at 7:00 p.m. and ends at 9:00 p.m. - the meal will be provided

Registration opens at 6:00 p.m.
Limited seats are available, make sure you book your seat now!
---
Event Schedule:
Introduction and Program Overview
EB-5 and Immigration Overview:  30 minutes
Immigrant Visa Categories
EB-5 Comprehensive Overview
Lawful Source of Funds
Regional Centers Presentation: 45 minutes
US Tax Matter: 20 minutes
Question and Answer, Interaction with the Professionals: 25 minutes 
---
Our Speakers: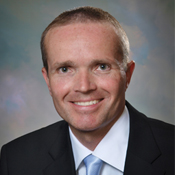 Michael B. Dye, Esq
Michael B. Dye, Esq. is a frequent international lecturer and expert in immigration law. Mr. Dye is a former U.S. diplomat, with extensive experience working in the Middle East, Latin America and Asia, and has the regional expertise to break through cultural barriers and provide the comprehensive legal assistance to solve all of your immigration needs. Fluent in Spanish, he has served at the U.S. Embassy in Mexico City and has worked with numerous other U.S. embassies and consulates worldwide.
Mr. Dye's office provides immigration assistance to potential investors seeking permanent residency in the United States, entrepreneurs seeking to establish business operations in the United States, and companies looking to expand their presence by establishing new offices in the United States. 
Mr. Dye also provides consular processing assistance and advises clients from all nationalities in all visa categories. Mr. Dye is a member of the American Immigration Lawyers Association (AILA) and is admitted to practice law in various jurisdictions, including California and the District of Columbia. Mr. Dye is an active member of the American Chamber of Commerce in Japan (ACCJ), and the American Chamber of Commerce in Singapore (AmCham Singapore).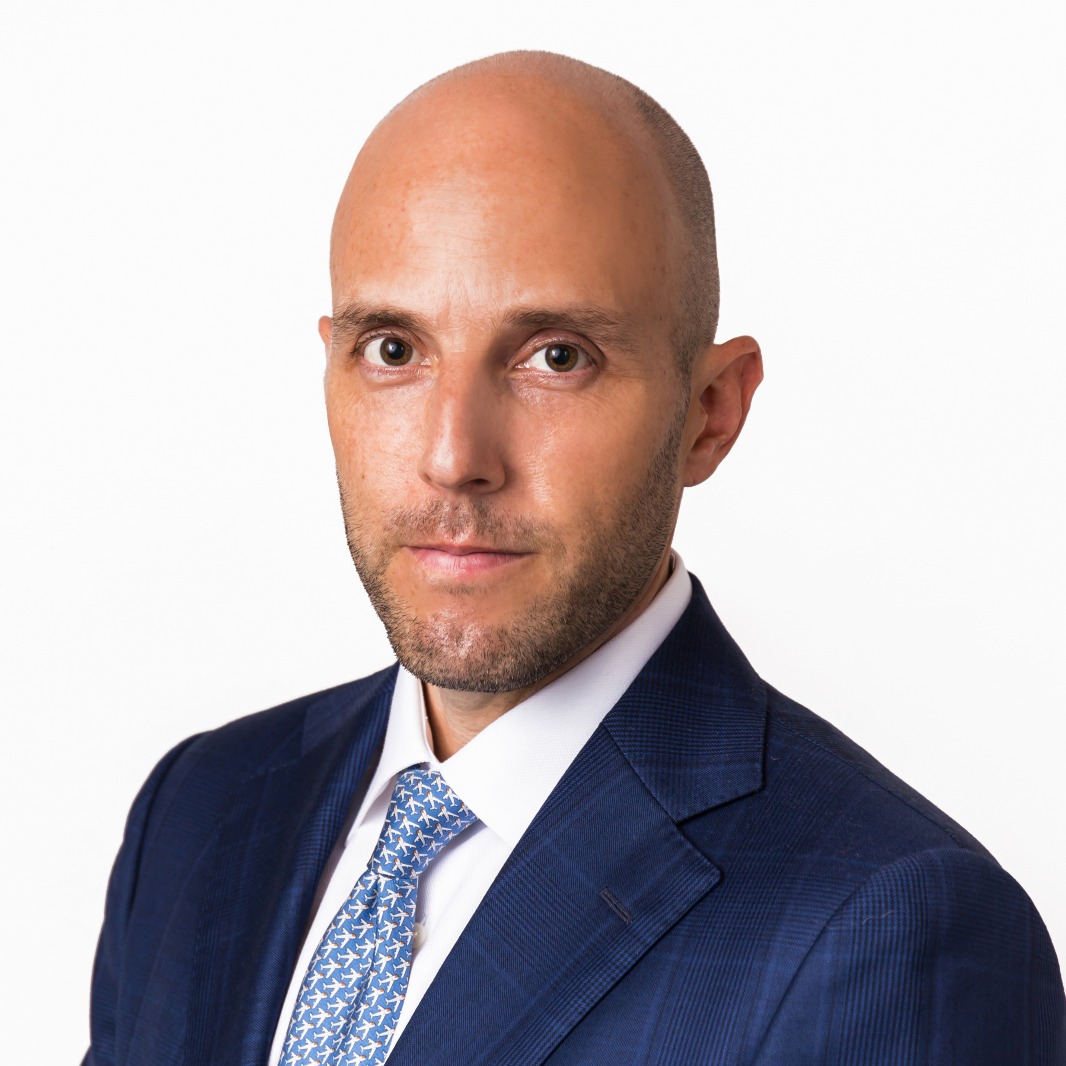 Jeremy Stobie, CPA (US), CFE
Mr. Stobie has extensive experience in investment banking, private equity, due diligence, forensic accounting tax and finance in the international marketplace. He is a US certified public accountant, a certified fraud examiner, certified in financial forensics by the AICPA and is a chartered global management accountant. 
Mr. Stobie holds the position of founder and managing director of CPS Family Office, a multi-family office based in Singapore, which offers a broad range of services to family offices and international families, including due diligence, cross-border tax and structuring, citizenship and immigration by investment, family governance and US tax compliance and planning.
In his EB-5 practice, he has conducted extensive due diligence on regional centers and NCEs, assisted clients with project selection, and represented investors (as a forensic accountant) in securities litigations. He has served as a consulting and testifying expert witness in the fraud and valuation field in the United States.
Mr. Stobie has served as Chief Financial Officer, Chief Executive Officer, and Managing Partner and an investor in a myriad of domestic and international businesses over the last decade. Mr. Stobie has extensive experience in EB-5, Real Estate Private Equity, Due Diligence, Cross-Border Capital Raises, Venture Capital, Mezzanine Financing, Forensic Accounting, and US Tax.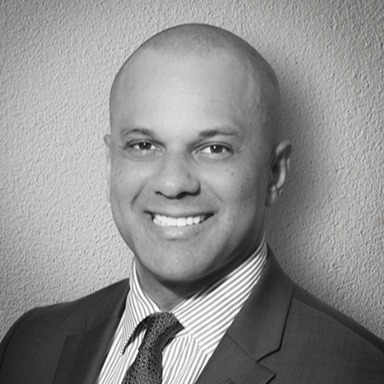 Rogelio Caceres
Mr. Caceres is the Co-Founder and Chief Commercial Officer of LCR Capital Partners and leads the firm's global EB-5 capital raising activities via LCR's direct presence in Miami, São Paulo, Mumbai, Cape Town and Dubai as well by developing strategic distribution relationships with leading wealth management firms and local partners in key emerging EB-5 markets.
Over the last fifteen years, Rogelio built four different companies from inception into multi-million dollar businesses by targeting sophisticated domestic and international C-suite executives and HNW and UHNW investors. Two of these companies (Docurated and FSG) are successful, venture-backed companies today, the third, Corporate Executive Board [NYSE: CEB] was purchased by Gartner for $2.6 billion and his fourth (and last) is LCR Capital.
Prior to co-founding LCR, Rogelio helped launch Docurated, a sales enablement-focused, enterprise software company based in New York City, as Chief Commercial Officer. From 2007 to 2012, Rogelio was a founding executive at Frontier Strategy Group [FSG], the leading software and information services business serving MNC executives who have responsibility for emerging market economies. information and advisory services firm for emerging market MNC executives. Rogelio helped grow the business from an early-stage, pre-revenue start-up to a global company that serves nearly half the Fortune 500 across a range of international markets and business functions.
Prior to starting FSG, Rogelio worked as a Director at the Corporate Executive Board, where he helped lead its Finance practice from 2002 to 2006 and launched their top-performing Controller and Shared Services programs for C-level executives at Fortune 500 companies.
Earlier in his career, Rogelio was an Investment Officer at Emerging Markets Partnership, a $5 billion private equity firm primarily focused on the infrastructure sector, as well as a Financial Analyst at Wasserstein, Perella & Co., where he focused on M&A transaction advisory work in the U.S. and in Latin America. Rogelio graduated cum laude from the University of Michigan, Ann Arbor with a BS in Industrial and Operations Engineering and received a Master in Business Administration from Harvard Business School where he was a Robert Toigo Foundation Fellow. Rogelio resides in Key Biscayne, FL with his wife, Tori and their three little girls: Luca, Mila, and Kaila.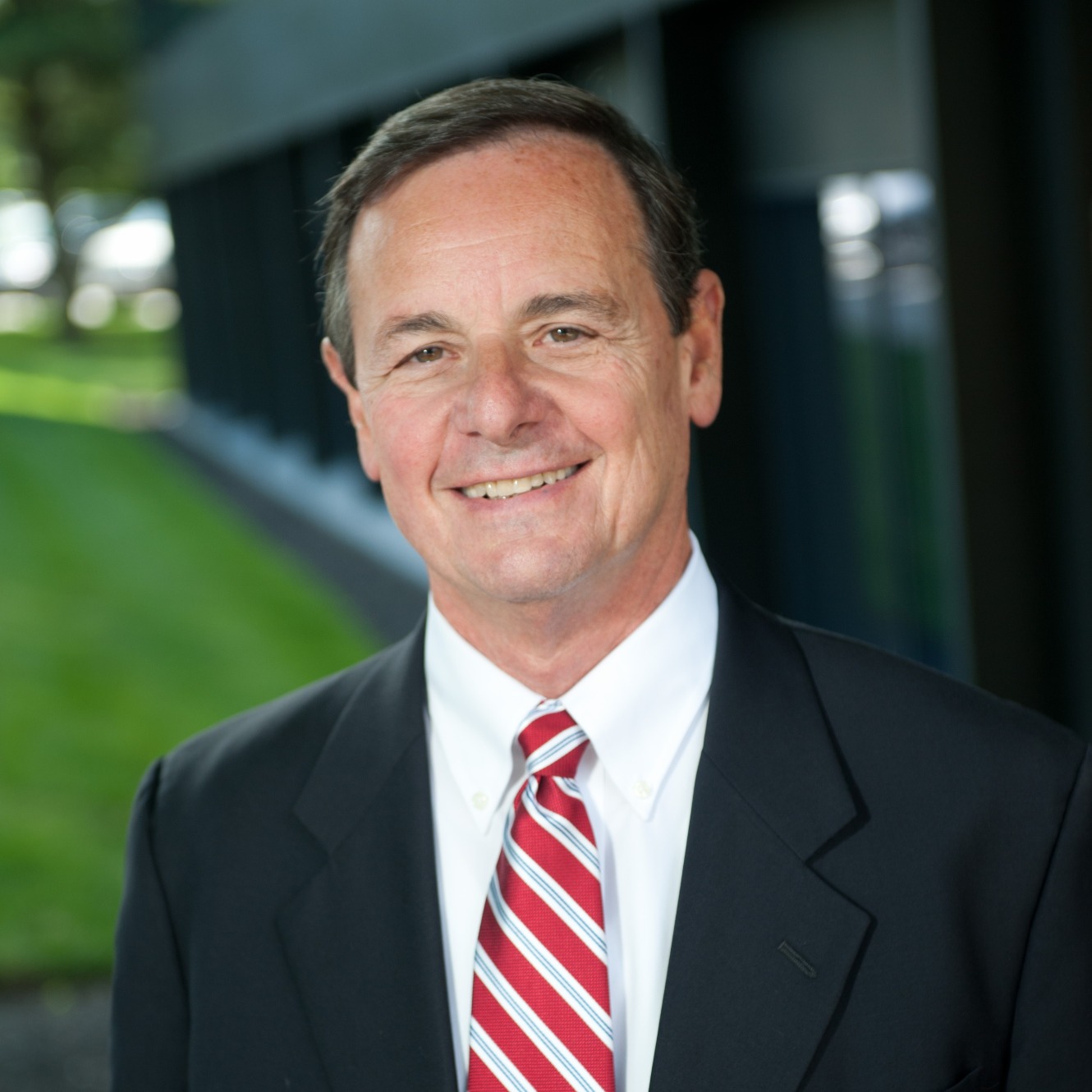 Ben Cummings
Ben Cummings is a founder and now Senior Advisor of Birch Capital LLC. Mr. Cummings is responsible for all real estate-related legal matters, as well as investment project identification and evaluation.  He also oversees all economic studies to determine compliance with the USCIS unemployment rate and job creation criteria for our EB-5 projects
Mr. Cummings was also a principal of BirchLEAF Global, LLC and Managing Member of the BirchLEAF Miami 31, LLC Regional Center.  The Regional Center completed a $20 million EB-5 loan participation in a 252,000 square foot building at the University of Miami Life Science & Technology Park in Miami, Florida.  All investors were repaid in full in 2016 and have received their permanent resident visas.
Ben was also a principal and Senior Advisor to the Birch Boston Fund I, LP, which sponsored an EB-5 loan to Fenway Ventures Point Holdings LLC, which developed a $293 million mixed-use project in Boston, Massachusetts.  The EB-5 loan was repaid 2 years early, and investor funds have been redeployed into another Birch exemplar-approved EB-5 project to maintain investors' visa status, as required by USCIS policy.
From 1988 until 2001, Mr. Cummings was Vice President for Real Estate for Circuit City Stores, Inc., in charge of all of the company's real estate requirements during its years of rapid growth as a national electronics retail chain.  He also served as Vice President of Real Estate for CarMax Auto Superstores, Inc., the country's leading used car retailer and a former Circuit City affiliate, from its founding in 1993 until 2001.  He participated in nearly $2 billion of sale-leaseback and similar financing transactions for Circuit City and Carmax.  He was the Owner's Representative for development of CarMax's 130-acre home office campus in Richmond, Virginia, a LEED Silver-certified project
Mr. Cummings is a New Jersey native and is a graduate of Washington & Lee University, Lexington, Virginia with B.A. and J.D. degrees.  He has been a member of the International Council of Shopping Centers (ICSC) and served as its Virginia State Director from 1993 to 1995.  Mr. Cummings is a member of the Virginia State Bar and was a member of the National Real Estate Advisory Council of The Trust for Public Land (TPL) and served as Chair of TPL's Chesapeake Region Advisory Council.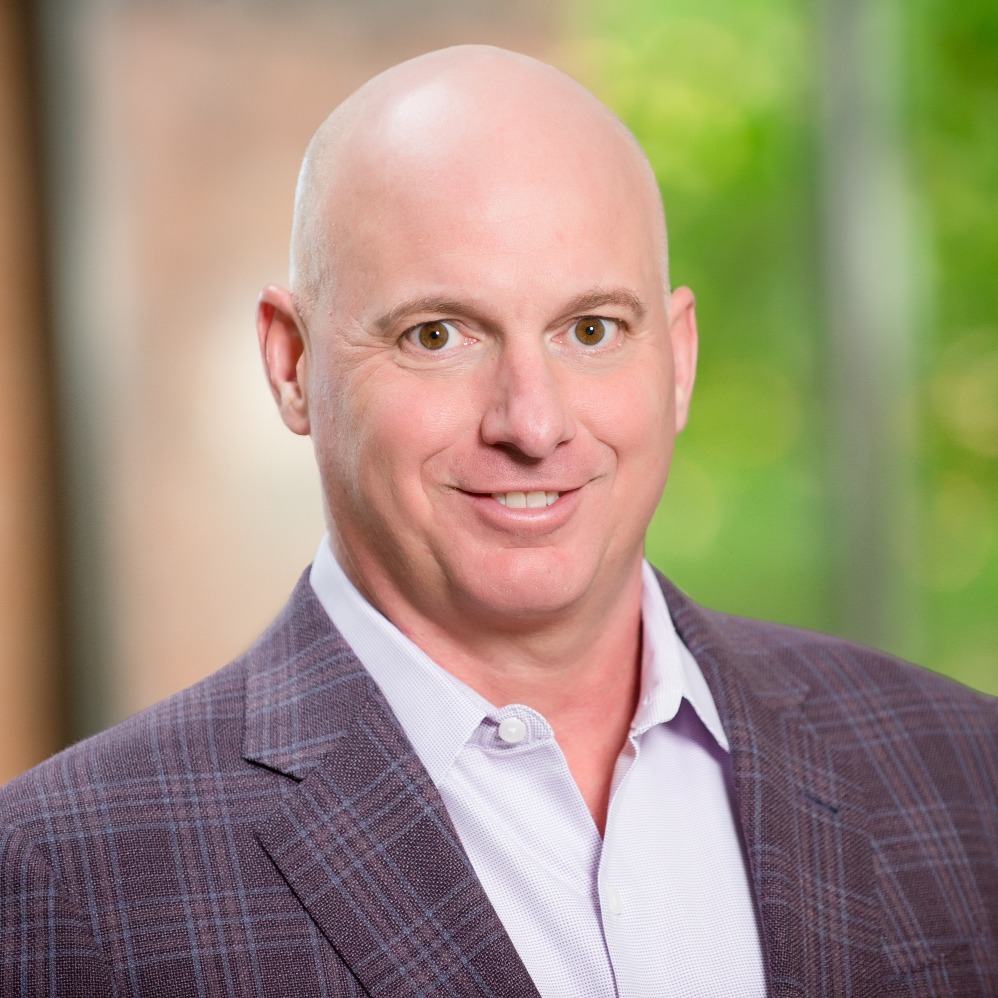 Bruce Ricciuti
Bruce Ricciuti is a founder and Managing Director of Birch Capital LLC.  He is responsible for sourcing investment projects, underwriting and conducting all due diligence processes, oversees the process of placing capital into investment projects and managing investor and banking relationships
Mr. Ricciuti was also a Principal of BirchLEAF Global, LLC and Managing Member of the BirchLEAF Miami 31, LLC Regional Center.  The Regional Center completed a $20 million EB-5 loan participation in a 252,000 square foot building at the University of Miami Life Science & Technology Park in Miami, Florida.  All investors were repaid in full in 2016 and have received their permanent resident visas.
Bruce is also a principal and Managing Member of the Birch Boston Fund I, LP, that sponsored an EB-5 loan to Fenway Ventures Point Holdings LLC, which developed a $293 million mixed-use project in Boston, Massachusetts.  The EB-5 loan was repaid 2 years early, and investor funds have been redeployed into another Birch exemplar-approved EB-5 project to maintain investors' visa status, as required by USCIS policy.
Mr. Ricciuti also serves as President of Birch|REA Partners, Inc., a commercial real estate advisory firm formed in 1990.  His experience encompasses all major property types, with a primary focus on corporate and institutional, single-tenant, credit net lease real estate located nationwide across all major markets and numerous smaller markets in the US. 
Prior to forming Birch, Mr. Ricciuti was a founding member serving as a Principal of Bonz/REA, Inc. from 1997 to 2003. Bonz/REA represented a merger between Bonz & Company, Inc. and REA Partners, Inc., both Boston based real estate advisory firms serving a national clientele. Mr. Ricciuti joined REA Partners in 1990 and was promoted to Managing Partner in 1994. Mr. Ricciuti has also held various positions between 1986 and 1990 with Spaulding & Slye and Ryan Elliott & Company, Boston based full-service real estate firms.
Mr. Ricciuti holds a degree in Business Administration from Babson College.  He serves on several charitable organizations.  Mr. Ricciuti is also active in Make a Splash, a national child-focused water safety initiative created by the USA Swimming Foundation that works by aligning the nation's top learn-to-swim resources in an effort to save lives.
---
Our Primary Sponsor: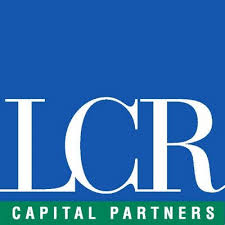 Founded in 2012 by firstgeneration U.S. immigrants who met at and graduated from Harvard Business School, LCR Capital Partners is a global private investment and advisory firm that deploys EB-5 investments as growth capital in signature real estate and hospitality projects as well the well-established U.S. franchise industry. LCR Capital is committed to providing high-networth investors with best-in-class investment projects focused on strong job creation and principal protection. The firm's primary client base comes from India, Brazil, South Africa, Latin America and the Middle East.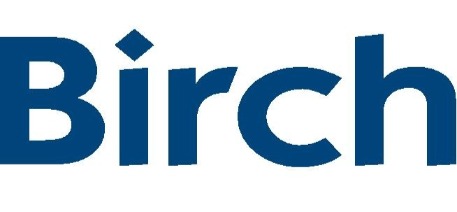 Birch Capital LLC is a real estate investment firm with two equally important goals. Through careful underwriting and due diligence, we invest in real estate projects that will not only provide reasonable returns to our investors and equity partners, but can also provide a significant economic benefit to a community or region – in the form of job creation, increased services, and additional tax revenue. Our focus includes municipal facilities, research, and medical buildings, institutional and special-use projects in addition to traditional commercial real estate property types.
---
Registration Information:
Tickets for this event are free of charge, however, seats must be reserved in advance. The event has a very limited attendance so please reserve your seat early. 
Notice Regarding Electronic Communications
By registering for this event you allow the USA experts and its affiliates and sponsors to communicate with you via e-mail, including but not limited to communications about this event, future events and news. You may opt out of these communications at any time. 
Have questions about Free Symposium on US IMMIGRATION BY INVESTMENT (EB-5): Jakarta, September 11th, 2019?
Contact The USA Experts
When & Where

Financial Club Jakarta
Graha CIMB Niaga 28th Floor
Jl. Jend. Sudirman No.Kav 58, RT.5/RW.3, Senayan, Kby. Baru
Jakarta, Jakarta Selatan 12190
Indonesia

Wednesday, September 11, 2019 from 7:00 PM to 9:00 PM (WIB)
Add to my calendar
Organizer
The USA Experts is an international event management company which was formed by a group of world recognized experts in U.S. law, accounting, finance and education. It is our goal is to bring these experts and their extensive expertise to you via relevant and focused seminars and workshops worldwide.
We are currently holding seminars and workshops in Asia, Europe, Latin America, the Middle East and Africa. These events are designed bring you timely, expert, and comprehensive information related to the U.S.A. Our events are a must attend for anyone considering moving to, immigrating to, attending school in, or investing in the U.S.A. Our seminars range from focused two hour technical presentations to our full day comprehensive "U.S. Immigration and Relocation Workshop." 
Our experts travel extensively and hold seminars worldwide so please check our seminar schedules to find out when one will be held near you.
The USA Experts是一家国际会议主办公司,由美国法律、财税、金融和教育方面的专家组成。我们希望通过有针对性的专题讲座和工作室的方式将国际专家和专业知识进行国际传递。
我们已在亚洲、欧洲、拉美和中东以及非洲地区进行过专项讲座。讲座的目的在于为世界提供及时、专业和全面的关于美国的信息。我们的讲座适合考虑在美国进行投资、教育和移民活动的机构和个人。讲座时间不等等,既有2小时短会也有长达一天的"美国移民和搬迁工作室"活动。世界各地均有活动登记,请登录官网查看您周边的具体活动日期和流程。