Description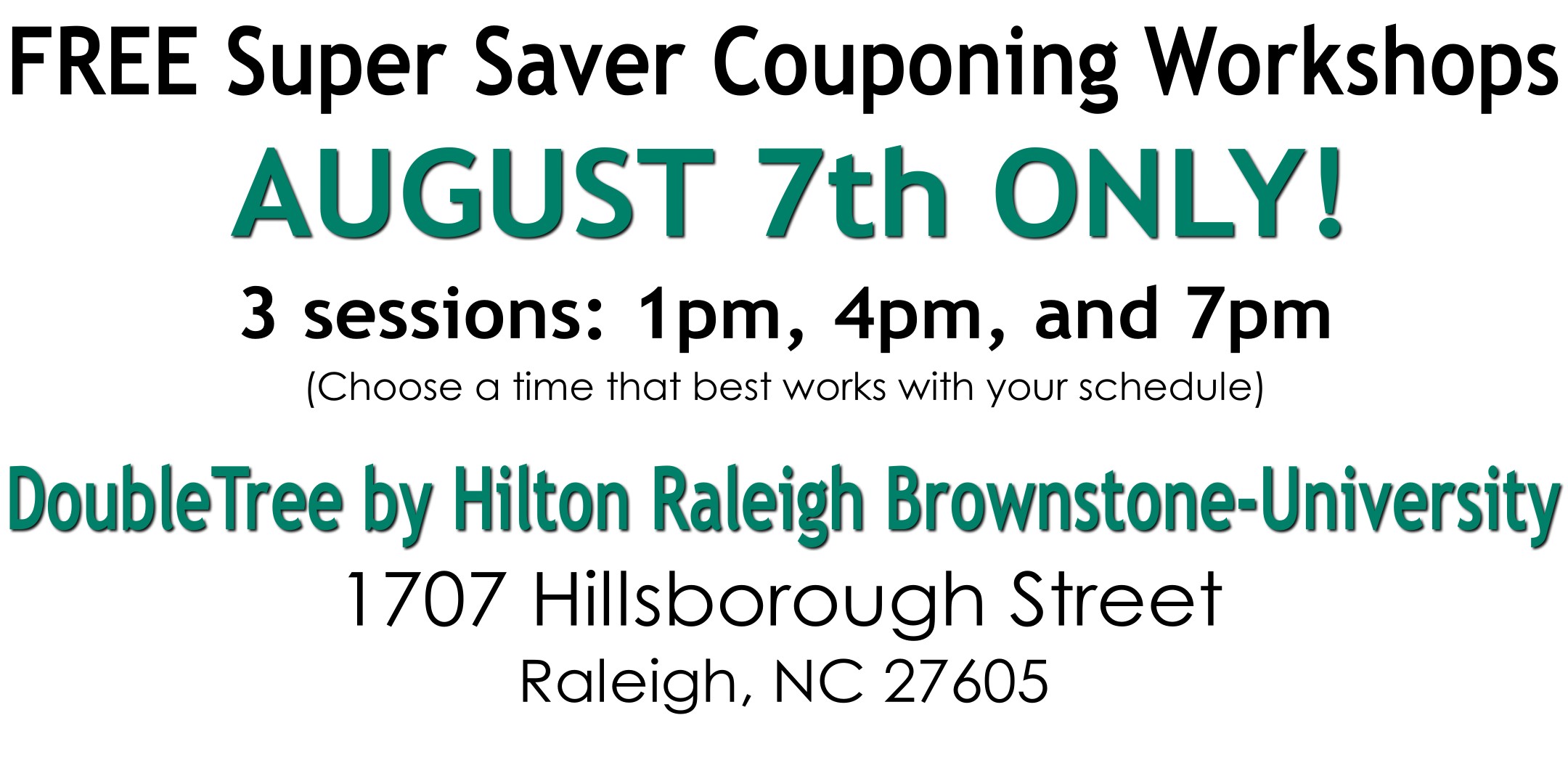 Come join budget expert Kelly Gibbs from TLC's Extreme Couponing for a FREE Super Saver Couponing Class! Kelly will debunk common coupon myths and help you save hundreds of dollars each month. Learn how the pros do it!!
Are you worried that couponing will take a ton of time?? MYTH! In this quick one hour class, this busy mom of 2 (and a half) will give you all the basics to extreme savings as well as share her secrets for staying on budget, organized, and efficient!
You will learn to save time & money and how to outsmart the grocery stores, all while becoming an efficient shopper. But the class does NOT end there! After the class, Kelly will send you additional lessons and tips for taking your savings to the next level.
Kelly's family has flourished, even in really difficult times... basically, she's really good at being poor :). You get to benefit from her years of experience and learn how to live a full life while still saving a ton!
A rich life comes not from having a lot of money, but by getting the most out of the money you have!
These FREE Super Saver Couponing Classes in Raleigh are sponsored by The News & Observer! Your #1 source for coupon inserts in the Raleigh area!

**Please share this with your friends or BRING them with you! Saving money is always more fun with a buddy.**
FREE SUPER SAVER COUPONING WORKSHOPS!
August 7th - 1pm, 4pm & 7pm
(3 separate sessions)
DoubleTree by Hilton Raleigh Brownstone-University
1707 Hillsborough Street, Raleigh, NC 27605
Help spread the word...