Description
Makersgeneration wants to share with you a couple of free STEM workshops and classes on programming that start this week and finishing in 2 weeks in Silver Spring Maryland.

If you live in the Washington DC Metropolitan area (Maryland, Virginia and Washington DC), you are more than welcome to joing our STEM classes for your kids on programming with Scratch. The age range goes from 8 years old and beyond.
Your children will learn:
The basis of coding

Learn the basis of the software

Modify a program

Modify a video game

How to create a simple video game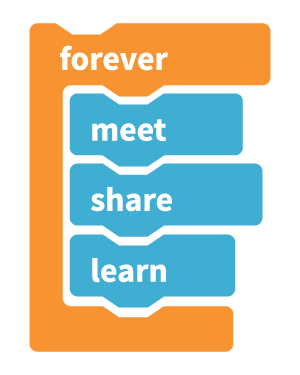 It starts this week On Friday August 10th for 1 hour (7 pm to 8 pm) at the Library in Silver Spring Maryland. It will be located room 3-1. There are the dates.All of them will be host at the library in Silver Spring Maryland.
August 10th 2018 at 7 pm (7- 8 pm)

August 13th 2018 at 7 pm (7- 8 pm)

August 20th 2018 at 7 pm (7- 8 pm)
Adress : 900 Wayne Ave, Silver Spring, MD 20910, room 3-1
Don't forget to subscribe and shae with your friends. Places are limited
More classes are planned for this summer and the Fall. Don't miss one by subscribing to our newsletter on our website or on our social medias if you are more connected (Facebook, Twitter, Google+, Instagram, Youtube).
Because more STEM events on programming, robotics, 3d printing, droning and more are coming in Washington DC, Maryland and Nothern Virginia this summer and fall.
You can also find more details on our activities on our website : www.makersgeneration.net
If you have any questions, please contact us via this following email : contact@makersgeneration.net or phone : 240-838-0279
See you soon for more fun.;-)
N.B : Don't forget to bring your laptop