Entrepreneurs – Free LIVE MasterMinds Q&A and Investor Pitch Practices with Angel Investor/Serial Founder/Author/Startup Expert Scott Fox!
About this event
Have questions about raising venture capital? How to find product/market fit? Angel investors? Pitch decks? Building your team? Protecting your intellectual property? How to find investors? Starting a company as a first-time, female, or minority founder?
Bring your startup questions and challenges to the Startup Council's FREE founder support "Office Hours". You can get FREE expert Silicon Valley advice to help you start and grow your venture.
A fun, friendly Zoom live show for startup founders and friends, our mission is to increase access to innovation and investment for all. Join Startup Council CEO, Scott Fox, for valuable startup strategy advice, fundraising expertise, and networking, too.
WHEN: The 4th Tuesday of every month at NOON Pacific Time (300pm ET/~800pm UK): https://mastermindsofficehours.eventbrite.com
WATCH & CHAT LIVE AT ANY OF THESE CHANNELS:
https://www.linkedin.com/company/startupcouncil
https://www.youtube.com/scottfox (Live Chat!)
https://www.facebook.com/clickmillionaire
Podcast: http://scottfoxradio.com
SUBMIT YOUR QUESTION > WIN FREE MASTERMINDS TICKETS:
Submit your Startup Question or your startup's Investor Pitch IN ADVANCE for friendly, free expert feedback:
https://www.mastermindsforum.com/office-hours-rsvp
If Scott picks your question or investor pitch for discussion, you'll get special instructions on how to join Scott live on camera and WIN FREE TICKETS to the next MasterMinds Startup Accelerator Workshop (http://www.mastermindsworkshops.com)!
Your Host & Moderator: Scott Fox CEO of the Startup Council, Chairman of Stanford Angels & Entrepreneurs SoCal (Orange County), investor in 20+ startup companies, serial startup founder, best-selling entrepreneurship author of Click Millionaires, Internet Riches, more…
Send in your Startup Question here before the show: https://www.mastermindsforum.com/office-hours-rsvp
- - - - - - - - - - - - - - - - - - - - - - - - - - - - - - - -
By attending all participants recognize that advice given is for entertainment/informational use only, agree to release, indemnify, hold harmless, defend, and pay defense costs for all organizers from any and all liability or claims, and consent to use and sharing in any media of any photos or videos taken.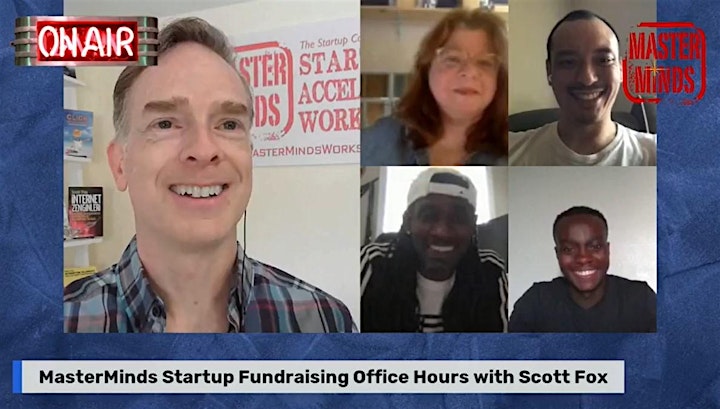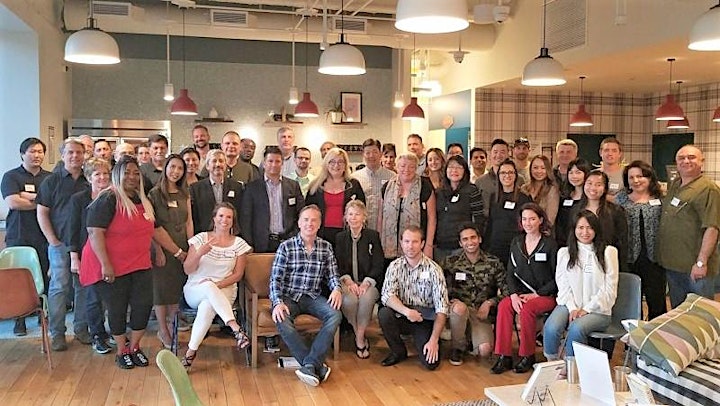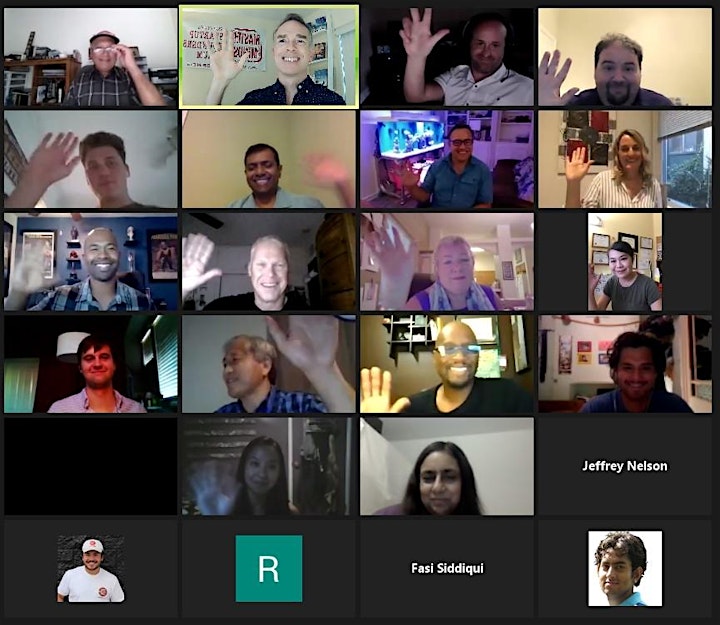 Date and time
Location
Refund policy
Organizer of Free Startup Fundraising AMA Office Hours w/Angel Investor Scott Fox
The MasterMinds Tech Startup Accelerator Workshops are a service of the Orange County Startup Council (OCSC). 
Bringing you Silicon Valley and Stanford expertise live from California, the Startup Council invites tech startup founders, entrepreneurs, angels, early stage venture investors, and those who love them to its friendly, informative MasterMinds workshops. The peer group coaching sessions are professionally-moderated by best-selling author, serial Internet entrepreneur, and angel investor, Scott Fox.
If you have software or technology-based startup ideas, early stage venture questions, or a high growth startup investment pitch to practice, #MasterMinds can help!
Join the free email list at https://www.MasterMindsOC.org for new startup event updates.
The Startup Council is dedicated to supporting early stage venture founders and accelerating high tech entrepreneurship.  Learn more and join the OCSC for free to list your startup company or service provider in the OC Startup Ecosystem Directory at: https://OCStartupCouncil.org