Event Information
Location
Phoenix Convention Center South Building
33 South 3rd Street
Phoenix, AZ 85004
United States
3 Days Only: Fri March 25th 5-9 pm Sat & Sun March 26-27th: 12-6 pm
About this event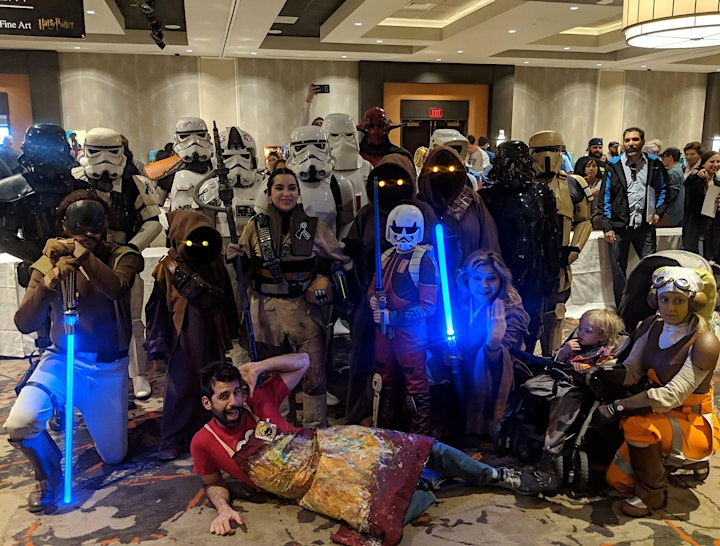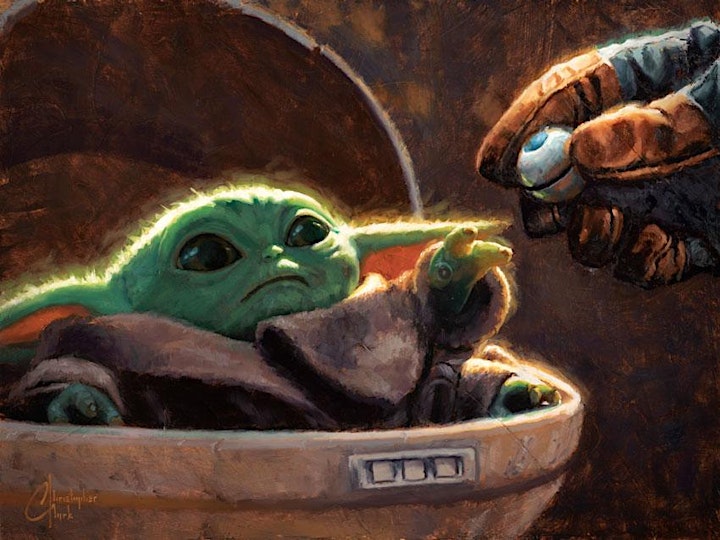 AND INTRODUCING THE COMEDIC PARODY ART OF BUCKET! ABOUT ARTIST "BUCKET" Despite being bred as a stormtrooper, Bucket refuses to identify as a "Clone" and prefers to be labeled a scoundrel painter who enjoys long walks on the beach and glutenous pastry products. Visit iamparodyart.com and CLICK HERE to watch a short video message from Bucket.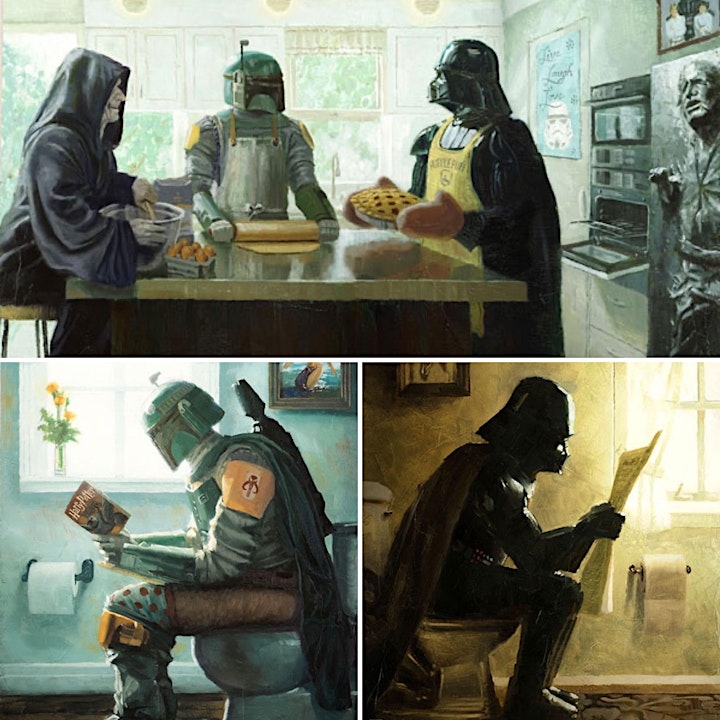 Featuring the Art of:
STAR WARS
DISNEY
ANIME
HARRY POTTER
MARVEL
LORD OF THE RINGS
PARODY
DRAGONS & FANTASY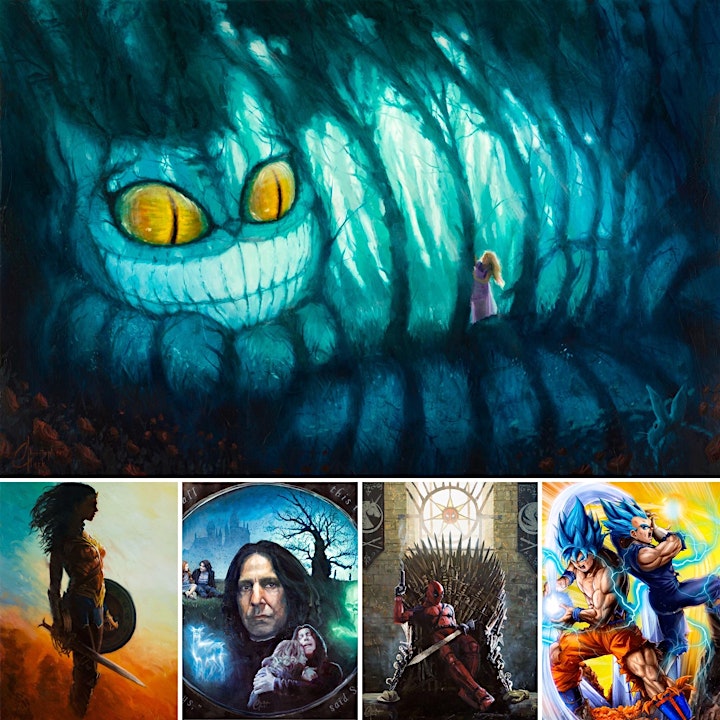 Cosplayers, princesses, princes, superheroes, Jedi, witches, wizards and even muggles of all ages are welcome to attend. And Yes, it's free, so stop asking!
Kid & Stroller Friendly.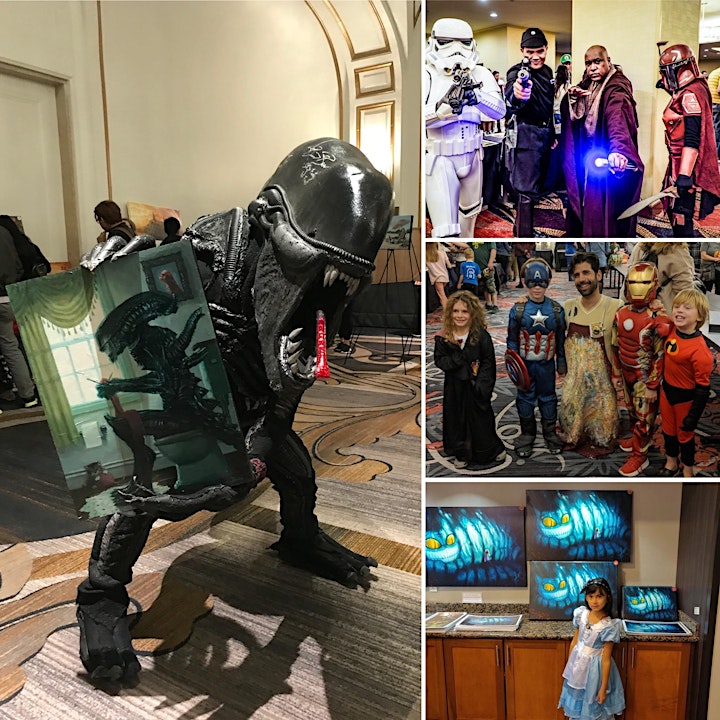 MEET NATIONALLY RECOGNIZED STAR WARS ARTIST CHRISTOPHER CLARK (SEE IMAGE BELOW): Licensed Disney & Lucasfilm's #1 Selling Artist, Christopher's artwork can be found at Disney Theme Parks, various galleries throughout the world and even in the home of George Lucas, as well as various famous actors and athletes. Known for his attention to detail in capturing the exact likeliness of character faces and motion, Christopher uses only oil paints (no digital work whatsoever). He has been the featured artist on multiple occasions with Star Wars Celebration, Epcot Center, Comic Cons in San Diego & New York. Christopher will be signing & embellishing his pruchased artwork all 3 days. CLICK HERE to Visit Christopher's Web page.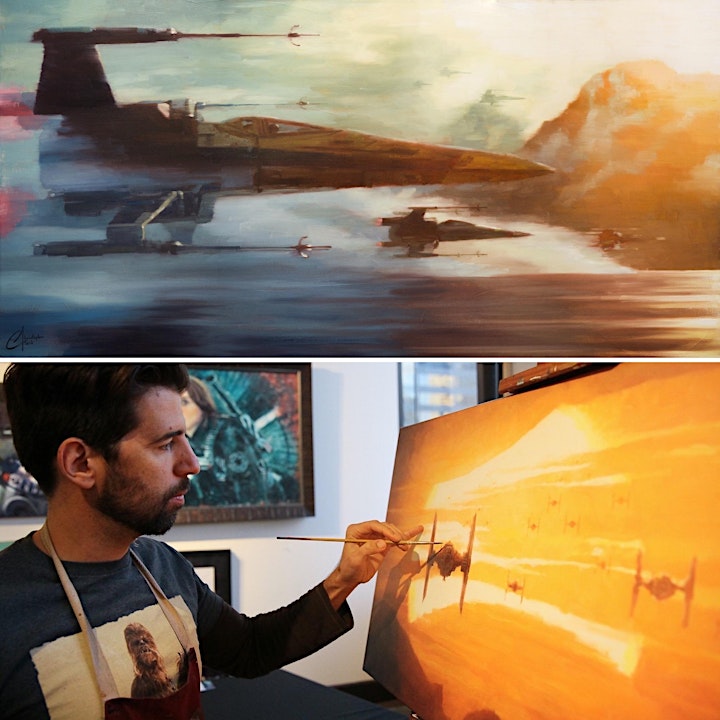 ABOUT DOMINIC GLOVER (See Images Below): A leader in the Marvel, DC Comics and Anime Culture. There isn't a month that goes by where Dominic is not on tour, often being showcased by different Comic Cons throughout the nation. You can find Dominic's artwork on licensed Marvel, DC Comics & Anime apparel & products throughout the world. Dominic will be signing & embellishing all 3 days. CLICK HERE to see Dominic Glover Art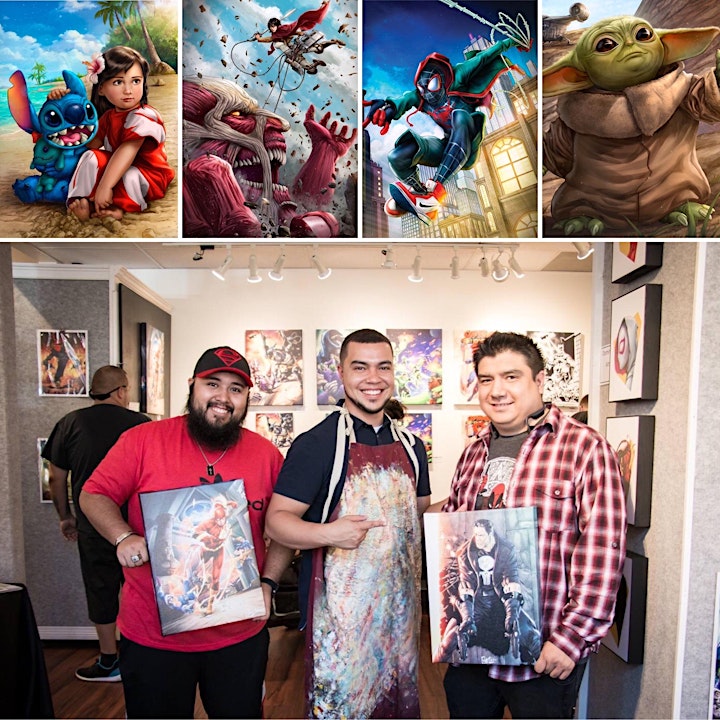 FAQ
HOW DO I GET MY FREE PRINT? Tag a friend on Instagram or SHARE the event on your Facebook timeline or Instagram pg by March 27th. When you check in at the event, simply use your phone to show us you shared the event & you will be given your choice of a free Star Wars, Harry Potter, Marvel, DC Comics or Anime print. Limit 1 Free Print per individual who shared Event. Artists will not sign free prints.
ARE KIDS WELCOME? This event is Kid & Stroller Friendly!
COVID-19 RESPONSE: Our staff are committed to creating a healthy and safe environment during your visit. In addition, the Phoenix Convention Center is prepared and has achieved the GBAC Star accreditation, which is the cleaning industry's only outbreak prevention response and recovery accreditation for facilities. Please click on this link to see further details.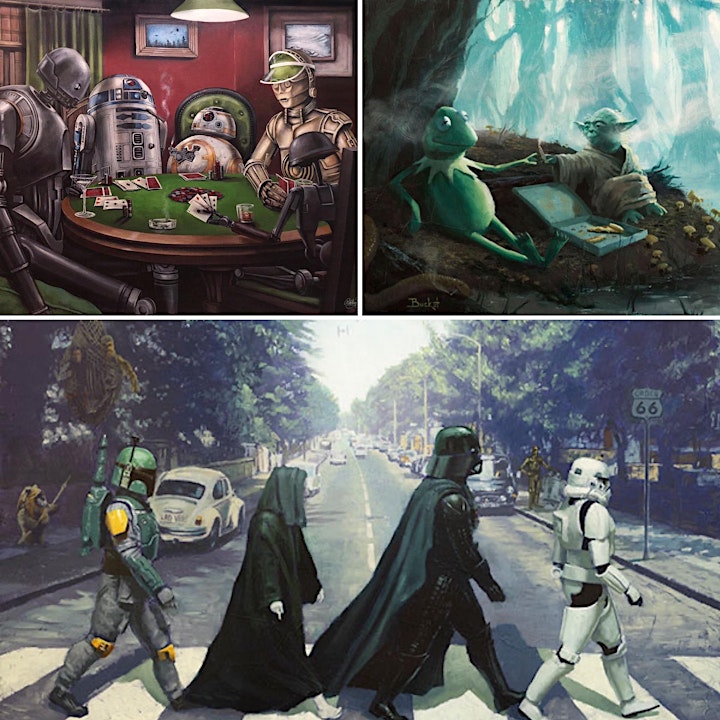 Location
Phoenix Convention Center South Building
33 South 3rd Street
Phoenix, AZ 85004
United States