Description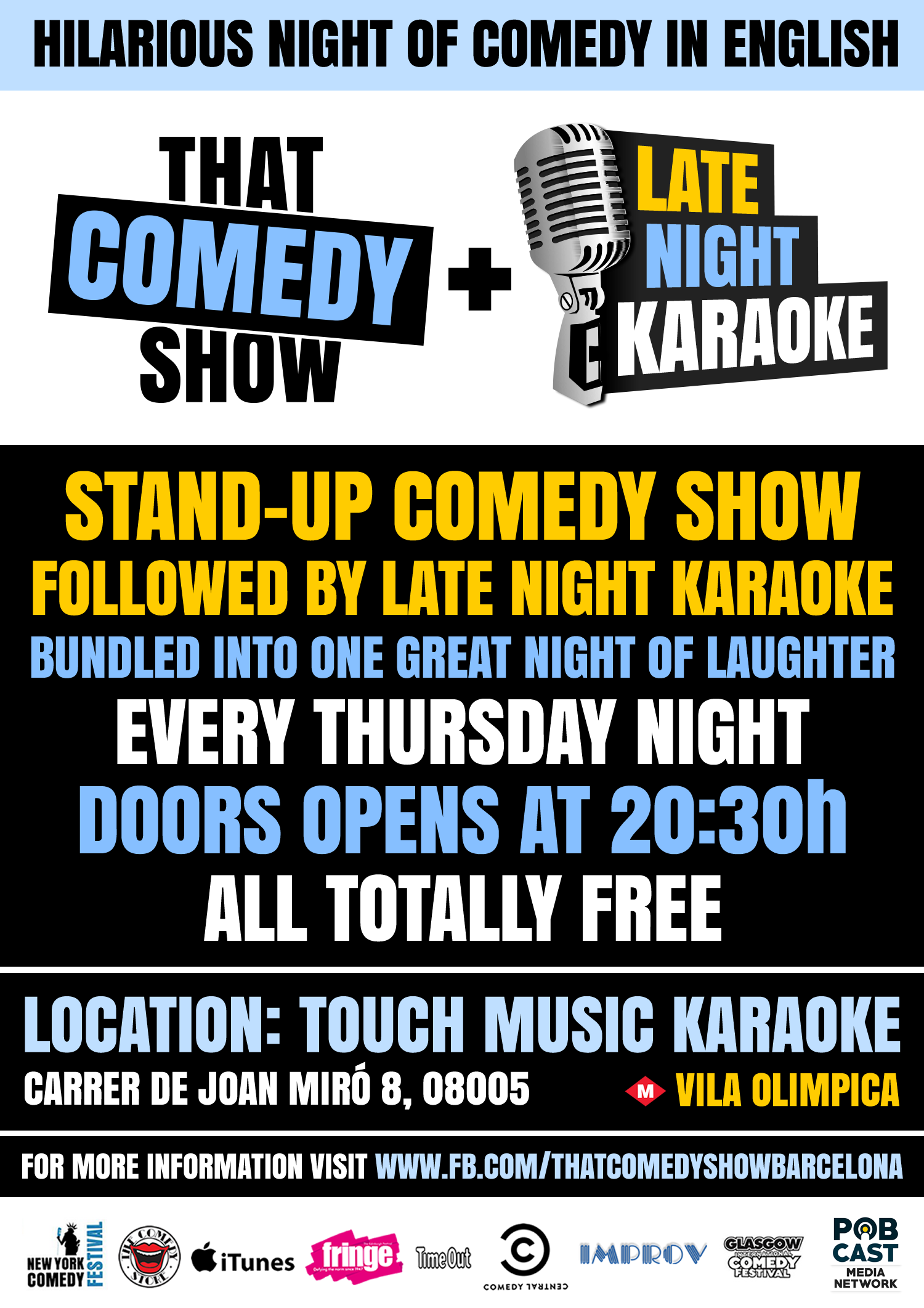 For a few selective nights we will be hosting an amazing comedy event at Touch Music Barcelona

Doors Open at 20:30h

21:00 - 23:00
That Comedy show is a unique stand-up & slightly improvised comedy show. With extremely funny people from all over the world. Your host Dave Celestian (Florida, USA) will be bringing his 11 year experince to the stage and expect a night of laughs.

Touch Music Karaoke is discounting drinks during the comedy show. The show is also recorded for iTunes and Pobcast Media Network.

23:00 - 05:00
Late Night Karaoke
Once the comedy is over, you can sing to the early morning. With amazing sound quality and 1000's of songs to choose from. Get on the stage and show Barcelona how great (or bad) you can be.

Location
Touch Music Karaoke
Carrer de Joan Miró, 8, 08005 Barcelona
Map: https://www.google.es/maps/dir/''/touch+music+karaoke/data=!4m5!4m4!1m0!1m2!1m1!1s0x12a4a30fcb5276dd:0x9a6e7c25d5cda449?sa=X&ved=0ahUKEwjcrt7r4-vOAhUDWxQKHZUWDisQ9RcImQEwCw

The venue is really easy to get too. Jump on the yellow line to 'Ciutadella | Vila Olymica' and its a 5 minute walk.

The venue is close to the marina, so if Karaoke isn't your thing. You have Opium and all the other great nightclubs minutes away.