The Perfect Opportunity to give your spine and posture the once over to make sure everything is operating the way it should this Spring
About this Event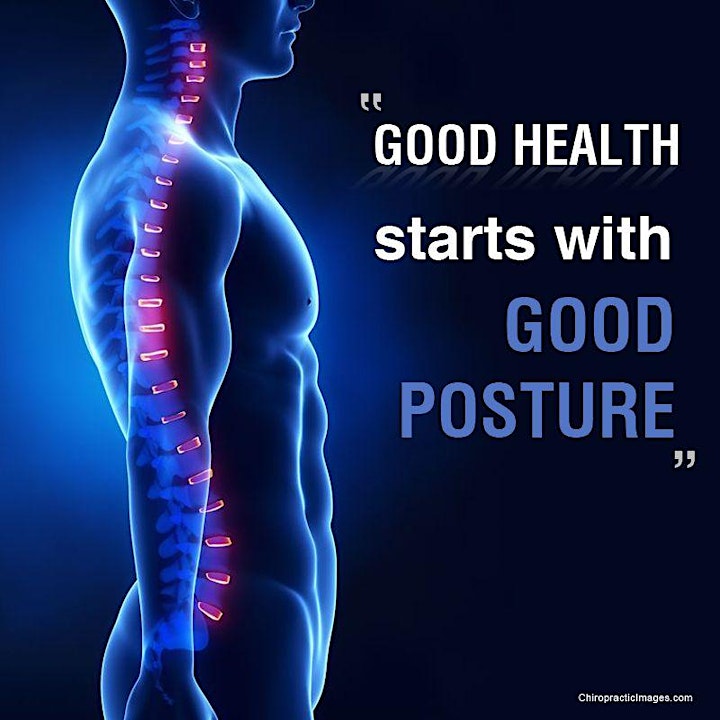 At Crawley Chiropractic Centre we are 100% committed to improving the health and wellness of our community. 😁
LOCKDOWN has been tough on all our bodies, both mentally and physically...
Come along to this FREE Spine and Posture Check Open Day Event at Crawley Chiropractic Centre!
EVERYONE is welcome and enjoy a Free Goody Bag as you check your body is happy and healthy this Spring.
Good posture exudes confidence and charisma, but MORE importantly poor posture may indicate problems in your spine 😱
Our Event is Running over 1 day by Appointment Only:
Saturday 6th March 2021
SAT - STILL A FEW SPACES LEFT! 👍
After Registering we will call you to Book your Appointment time.
We will call you from the Crawley Number: 01293 989568
Been Working from Home during Lockdown? On a make shift home office desk?
Here's FIVE reasons why you should attend:
1. Back Pain that doesn't go away 😣
2. Frequent Migraines & Headaches 🤯
3. Sleeping Problems 😴
4. Stiffness & Lack of Flexibility 😓
5. Lacking Energy & Vitality 🥱
Spaces Limited - Click Register to Book Now
After registering, we will be in contact via the phone to book you into your own 15 minute slot! There is no better time to check your body is fit and healthy this Spring.
Client Success Stories:
"I couldn't believe, how after the first adjustment by Dr John, that my sciatica disappeared. I can sit comfortably again! It turns out that my pelvis was twisted, causing all my problems over time. A result of a broken ankle nearly 13 years ago. I favoured one side over the other, giving me all my problems in my lower back." Anne T
"Very professional set up, the Doctors explain everything clearly and the treatment is tailored to the individual and it actually works, highly recommended" Ibrahim M
"I have seen significant improvement since working with Dr Danny. Having previously suffered from sciatica and significant back pain I am now pain free and this has allowed me to be more active and allowed me to pursue my goal of getting fitter and improving my body composition. Dr Danny has been open and transparent at each stage and understands my broader well being goals. I would highly recommend." David M
"Before going to see Dr Danny and Dr John I had been to a couple of other chiropractors and they are nowhere as competent and professional as the team there. They explained the process of back care and the progression very clearly, it has made a huge difference going to see the chaps there, I would highly recommend there services, it is very well priced and the price plan options really help.
Thank you so much Dr Danny and Dr John for all your help and support so far with my back compression problems, you have made my back so much better already and made it clear what I need to do to keep it in good health. To anyone with back problems, neck pain or headaches there is no one better to call than these guys." Andy H
"Before coming to the centre I had extremely bad pain in my lower back which stopped me from competing in athletics for many weeks. After a number of appointments I was back running and jumping again before the most important weeks of the season! Im very thankful for the high quality treatment and advice Danny and John have provided me, the CCC team are very friendly and make you feel relaxed before, during and after every appointment. I highly recommend them" Morgan H
Spaces Limited - Click Register to Book Now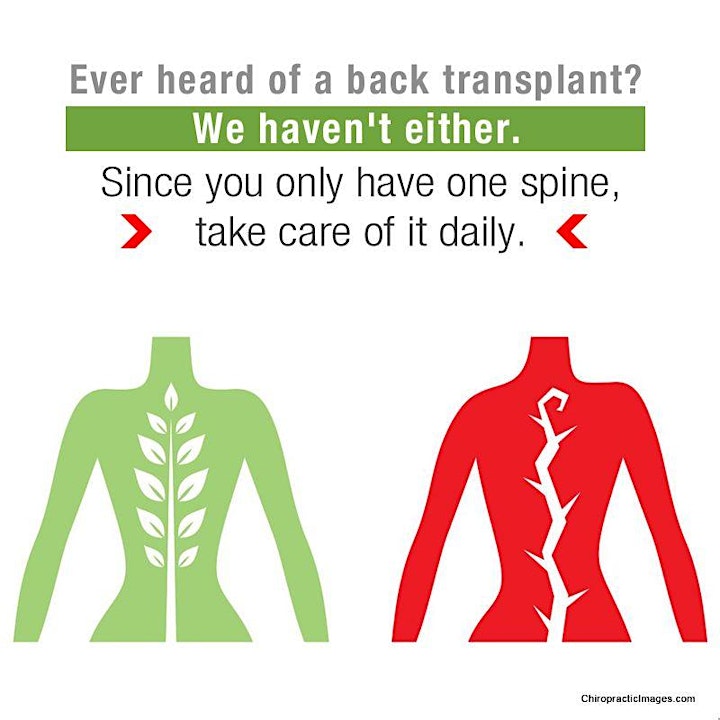 We at Crawley Chiropractic believe that your body has the ability to regulate itself when there is minimal external interference, and we believe all of us should be functioning at 100% through living a healthy and expressive life.
This open day will help you understand how to minimise those outside stressors, so your body can function how it's supposed to - and you can feel how you're supposed to - GOOD!
If you are interested, book quickly as we only have Very Limited Slots Available! We look forward to meeting you soon.