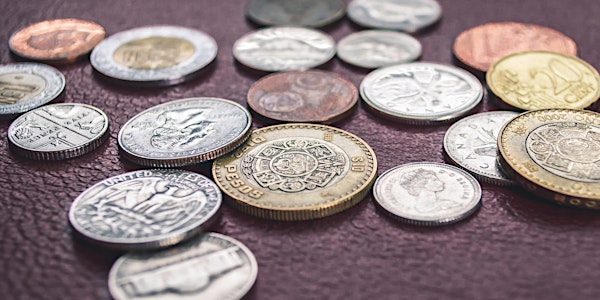 FREE: Spending Your Time and Money on What Matters Most by Mark Scandrette
By Common Change & Common Good
Date and time
October 15, 2019 · 7pm - November 5, 2019 · 8:30pm PDT
Description
Common Good Espresso Cohort
We live in one of the wealthiest economies on earth. Yet many of us feel crunched for time, stressed in our finances or perplexed about what makes life meaningful. If we don't make conscious choices to resist these impulses, the force of a materialistic and consumeristic society will make most of our decisions for us. How you spend your time is how you spend your life. And how you spend your life is shaped by your financial choices. When we dream of a world that is flourishing and sustainable, an initial step is to bring key areas of our own lives into greater alignment (time, money, desires, goals and material possessions). What if we dare to believe that we have enough and that we can use what we have to do good? In this workshop, we'll explore soul practices and tangible skills that contribute to living generously. Each week we will support each other to take practical steps towards greater alignment through readings, exercises, and group engagement. Facilitated by Mark Scandrette, co-author of FREE: Spending Your Time and Money on What Matters Most.
Schedule: Tuesday, October 15, October 22, October 29, and November 5 starting at 10 PM ET / 7 PM PT for 75 minutes.
Prerequisite: Have a copy of Free
Before week 1: Read intro and Chapter 1 of FREE
Complete Self-Assessment on page 40-43
Create a five word purpose statement on page 57
Create short term goals in key life areas (page 60-63)
Week 1 Intention: Name What Matters Most to You
Before week 2:
Read Chapter 2 and 3 of FREE
Identify your time bandits and enact a management strategy (page 77)
Complete time budget (page 85-87)
Week 2 Intention: Value and align your time
Before week 3:
Read chapter 4
Work through voluntary simplicity exercise (123-130)
Week 3 Intention: Believe You Have Enough
Before week 4:
Read chapters 5 and 7
Complete spending plan (165-172)
Week 4 Intention: Create A Spending Plan
About the organizer
Common Change is seeking to eliminate personal economic isolation by helping people pool money together with people you know to share with people you care about. Common Good believes collaborative communities are transformational change agents and we teach one another how to design, implement, and sustain systemic and spirit transformation.  The Espresso Cohorts are one of the Common Good offerings intended to provide those involved in community building with tools, insights, practices and connections to a broader community. An Espresso Cohort is a 75-minute weekly gathering with 8-12 participants, via Zoom, for four consecutive weeks with some prep time before each meeting.