Description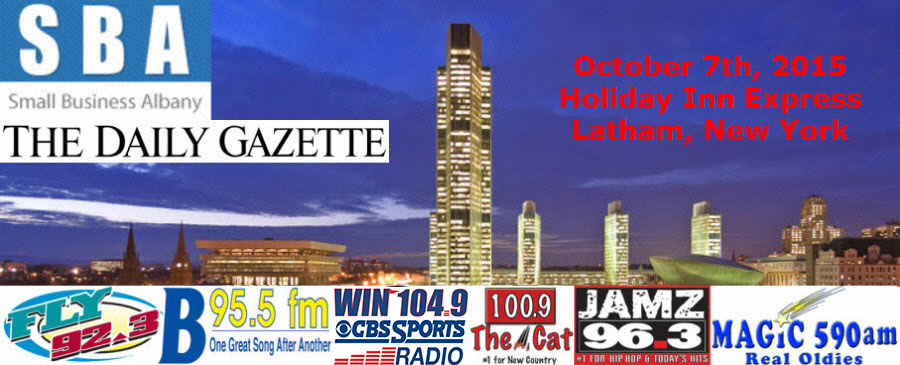 Speed Networking welcomes professionals from all industries to connect and enhance their business networth in a timed environment. Speed Networking will be held in the Express Room from 7:30am - 8:30am Please Pre- register to guarantee your seat.
The event host will time and move along each group so that you may connect with different industries in this hour packed networking event. You must register to participate in the Speed Networking event. Please bring 40+ business cards and dress professionally.
Immediatly following the Speed Networling you are invited to particpate in The Small Business Albany Business Showcase & Job Fair. Network with over 100 exhibitors across 2 Ballrooms, enjoy 35 Seminars and if you are on the hunt, you can check out the recruiters and find your next job on the spot!. The Job Fair, expo and semianrs are all free admission, the event to the public from 8am-5pm. Featured Presenter Google will be offering seminars in the Teleconference room at 10a & 2p - check out the seminar schedule for more details: http://www.sbashowcase.com
Join us for a day to connect and enahnce your business connections. Grab a free ticket for both Speed Networking and the SBA Showcase and invest the day in your personal & business growth!!
Organizer of FREE Speed Networking October 7th at The SBA Showcase & Job Fair
Up In Your Business has ReBrand their business name to UpTheBiz. We serve every client with the  highest value and best service. Since 2012, we have listened to our client's mission, goals, and created innovative and strategic solutions to help advance and increase their brand awareness resulting in more new clients and revenue streams.
 We invite our clients to be a guest on our television show SCENE TV - Schenectady Cable Entertainment, News and Events to interview their business and the organizations that they are involved with. We are delighted to have a proven client list and many portal partners in the Capital Region.
Please free free to reach out to us: maya@upthebiz.com 518-441-3722 
Connect with us on Facebook or LinkedIn