About this Event
In the back of a vegan food court on St. Mark's Place lies a modern speakeasy Comedy Club. You'll be blown away by this unique hidden gem and entertained by some of the best comics in the city…for FREE! You've got nothing to lose so come out and grab some drinks, eat some vegan food (the avocado fries are amazing), and enjoy some laughs with friends.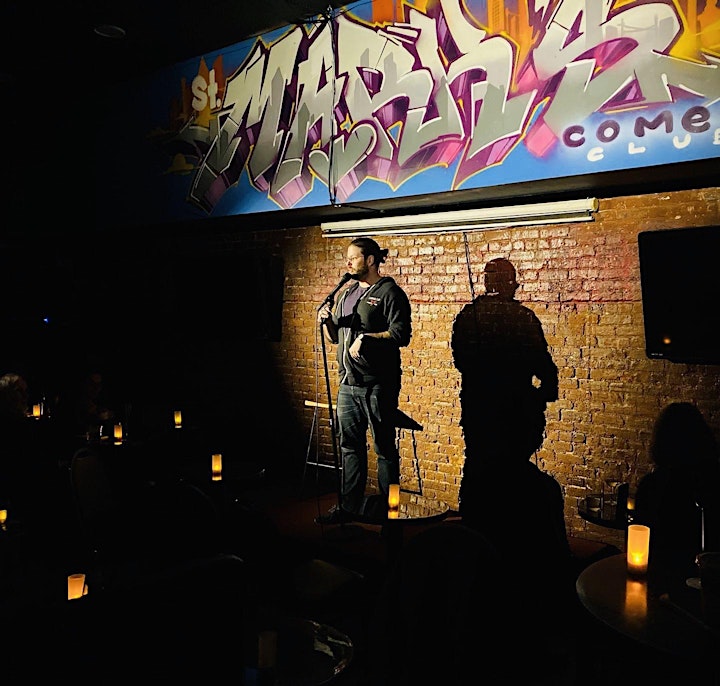 This show is produced by Comedy Mob.
Comedy Mob is a stand-up comedy collective run by George Vanarthos, Kevin Hurley, and Justin Zirilli.
Why is this show free?
George and Kevin started the Comedy Mob over 3 years ago with one goal: to run the best mics in the city where comics didn't have to pay to get on stage AND to make sure these mics have real audience members. Due to the success of these shows, Stand Up NY has officially named George and Kevin the Co-Directors of New Talent and Development. They are now in charge of passing comics into the club, which is why they have access to the best comics in the city for their shows.
Where else can I find Comedy Mob?
Thursdays 7PM @ St. Mark's Comedy Club
Saturdays 6PM @ Stand Up NY
Sundays 5:30PM @ New York Comedy Club East 4th
Monthly Get Made Show @ Stand Up NY (check website for dates)