Free South End Grind Rockstar Connect FACE to FACE Networking Event (May, Charlotte)
About this event
FACE to FACE, LIVE, and IN-PERSON!!!
Be a part of your community, grow your business, inspire, motivate, and keep your livelihood healthy and strong! Let's get back to in-person networking with the fun and excitement of having a meaningful interaction that Rockstar Connect events are known for.
Join us for a fine evening of building quality connections with people who MAKE THINGS HAPPEN! South End Grind Networking powered by Rockstar Connect hosted by Sam Ogranaja of Your Solution is happening at Charlotte Beer Garden on May 19, 2021, from 6 PM to 8 PM.
This event is given to the community by the host as a benefit to bring people together. The hope is that each attendee will leave with some new knowledge, a new connection, or new possibilities for building a business while supporting the venue thrive through this challenging time too.
Your Solution is a staffing company. We specialize in linking you with top talent to fuel your growth and increase your KPI. We have spared no expense outfitting our spacious, open plan offices with a comfortable working environment, advanced network infrastructure, and the latest technology which we continuously develop.
Your Solution
What's new? Check out our landing page: https://rockstarconnect.com/south-end-grind/
Rockstar Connect
https://www.rockstarconnect.com/
All attendees are welcome, either living in or visiting the Greater Charlotte, NC, Concord, NC, Huntersville, NC, Gastonia, NC, Monroe, NC, Pineville, NC, Fort Mill, NC, York, NC, Clover, NC, Lincolnton, NC, Cornelius, NC, Kannapolis, NC, Locust, NC, Rock Hill, NC, Marshville, NC, Unionville, NC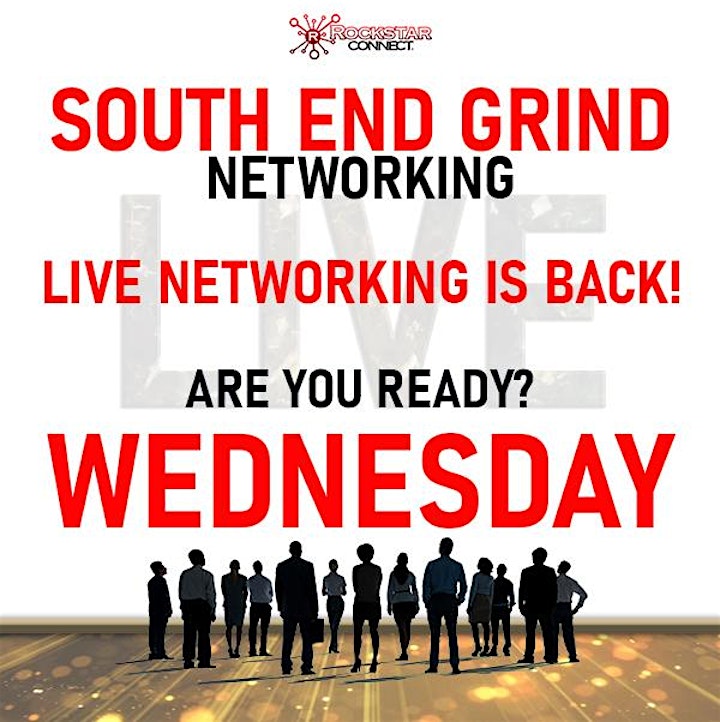 Organizer of Free South End Grind Rockstar Connect Networking Event (May, Charlotte)