Free Small Business Networking Event

Monday, December 5, 2016 from 6:00 PM to 9:00 PM (EST)
Event Details
Are you looking for ways to meet friendly people that are interested in sharing about themselves and learning more about you?  Are you looking for ways to get referrals, a new partner, a collaborator or even new clients?  
People like to do business with people they know so this is a great way for others to get to know you.  That's what we are all about.  When we share together and collaborate, things will happen! 
This free event brings together entrepreneurs, decision-makers and investors to network and build new business relationships in a great venue.   
What: Interesting After Hour Business Networking party
Atmosphere: The dress code is business casual.
Why: Establish new contacts and/or reconnect with old ones.
Event Host: Roger Kuperways
Cost: Free admission with one drink, else $10.
Atmosphere: The dress code is Business Casual.
Bring/tell your friends or colleagues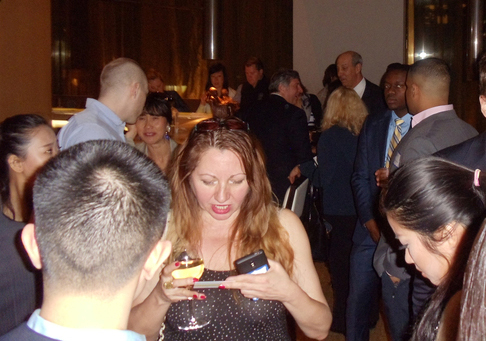 This bar and casual lounge is decked in crushy ottomans, plush banquetes, sheer curtains, amd candlelit corners for an edgy atmostphe. Trendsetters and fashionable locals know this as the sexiest spot in Murray Hill but you should find out for yourself.
Remember to bring plenty of business cards.
Networking, in person and one to one, is one of the most important and fundamental aspects of marketing & growing your business. A good networker is able to quickly share who they are while also listening and learning about who the other person is. Networking is a great way to build your in-person peer group, find your next hire, connect with your next client or engage a future partner. 
=============================================================
Event Sponsored by: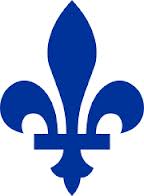 The Roger Kuper Institute - Business Education & Consulting
=============================================================
Exclusive Sponsorship Available: 
We have sponsorships opportunities available for those who want extra exposure at our events. Benefits are: your company name, link to your website, and a company description will be included on the event page and our emails; a vendor table will also be provided for your company during the event. See our sponsoring options.
=============================================================
VOLUNTEERING: We will need extra hands. Anyone that would like to assist us with registration, please call or email me at roger@rogerkuperways.com 
=============================================================
Join our business group on Facebook 
Join our Meetup groups: http://businessonashoestring.com/meetups.htm
Our main parent website is http://www.BetterSolutionsUSA.com

=============================================================
COMMENTS FROM PAST EVENTS:
 "For all those who couldn't make it you missed a great night! Lots of great conversation and lovely people to meet Thanks to Roger for his great organisation" - Julia Meyer 
"It was a great time, good mix of people and made plenty of new contacts, hope to attend again" - Berni Moestafa 
"Really enjoyed talking to the people I met. Good group. Very open. Welcoming. Will definitely come again!" - Fahd Ansari
"Thank you for hosting the wonderful event, I made a lot of new friends over there and I believe people attended are very much enjoy the conversations and the time. I can't wait to be part of the next one!" - Wei Zheng
"One of the most valuable evenings I have experienced in a very long time!" - Rob Friedman 
"Really enjoyed the personalized yet structured atmosphere the organizers created. I thought this was the most useful business event I've been to in the past couple months." - Bill Katz 
"I got a new client, plus I really enjoyed meeting many of you. Thank you!" -Thomas Kant 
=============================================================
Our family of small business groups  and networks have over 10,300 members, inside and outside meetup, and still growing! 
When & Where

Lexington Bar at the Court Hotel
130 East 39th Street , New York, NY
Entrance on Lexington Avenue
New York, NY


Monday, December 5, 2016 from 6:00 PM to 9:00 PM (EST)
Add to my calendar
Organizer
Roger Kuperways Ph.D., Business Coach -- A life-long entrepreneur, mentor, advisor and Professor of entrepreneurship at NYU. He built a multi-million dollar empire from scratch and has many years of experience in a variety of businesses and industries. 
Free Small Business Networking Event