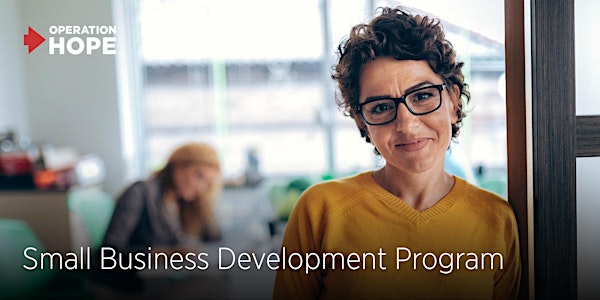 Free Small Business Entrepreneurship Workshop, Entrepreneur Startup Seminar
This free Small Business Development Workshop will provide information about advantages and challenges of starting and owning a business.
About this event
The nonprofit Operation HOPE offers small business coaching and education services at no cost to you. Please join us for an introduction to Small Business Development Workshop.
This Workshop's Topics Include:
Information about Operation Hope's Free 8-week Entrepreneurial Training Program
Pros and cons of starting a business
Components of a Business Plan
Types of legal entities
Understanding capital and funding
After you register, you will receive an email from the organizer with instructions on how to attend the online workshop, which will be held through Zoom.