Description
Not Sure Where to Start? Through our select partnerships, you will have access to local real estate experts and leading resource-providers for the Greater STL Area. You will learn about the entire "start-to-finish" home buying process and how to achieve extraordinary personal results.
Who Should Attend? All thinking of buying a home or are in the beginning stages! From First Time Home Buyers to Sellers looking for their next dream home, this FREE "Best Practices" seminar is great for anyone curious about the steps needed to maximize home buying results.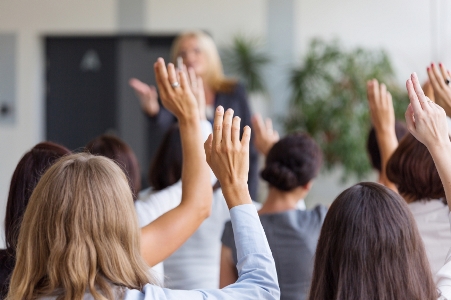 What's Covered While Enjoying FREE Refreshments?
< Things to consider before purchasing a home. < The benefits of home ownership.
< Current/trending local real estate market. < The cost of not owning a home.
< How much home you can afford.
< Overcoming imperfect credit, student loan debt, bankruptcies, short sales, foreclosures.
< The Home Buying Process. < When you should start looking and how to find your dream home.
< Handling the selling of a home while buying another home. < What to do if you are in a lease.
< Different types of loan products.
< Closing costs and down payment assistant programs available to qualified buyers.
< How to make an offer. < Maximizing your negotiations.
< Contract safeguards for you, the buyer.
< Navigating through the inspection phase.
< Meeting all the requirements necessary to close and finalize a home purchase.
BONUS OFFER: Receive a FREE Home Buyer Guide Book. Attendees will choose from Things to Consider When Buying a Home (Winter/Spring 2019 Edition) or A Millennial's Guide to Homeownership!

What Other Attendees Have to Say. ..
~ Ryan of St. Louis "Only after participating in this seminar did we maximize the results of our first home buying experience. You are the best and your seminar is definitely a must-do event for all home buyers."
~ John of Sunset Hills "I wish I had gone to this seminar before we bought our first home as we definitely left money on the table at the time. We are very grateful for your help in better preparing us to purchase our current home and exceeding all of our expectations."
~ Lisa & Bill of Town & Country "We quickly became very efficient learning how to advance in the real estate process and now enjoy living in our dream home. Thank you."
Buying a home is a family affair and so is this event. We also encourage you to attend even if you don't have a babysitter. We are parents too. .. and understand!
IMPORTANT: Please Arrive 15 Minutes Prior to Seminar Start Time.
Your privacy is important to us. We'll never share your information.
For further information and/or registration assistance, please contact Dennis Daniels 314-337-1534, Ddaniels@MoveWithPlatinum.com or Keli Rohlfing 314-974-4426, keli.rohlfing@movement.com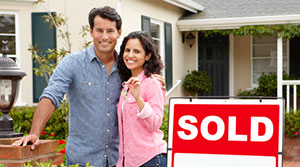 FAQs
Q. What if I cannot attend this event due to a conflict with the date/time, yet want to get this information from another scheduled event you may be having?
A. Understood. This is why we are also holding this same event on Saturday, March 2 from 10:00 to 11:30 A.M. so as to provide greater flexibility for this high-demand and well-attended FREE seminar. We will meet at this same location, The HIVE44 in Fenton, MO for the March 2 experience. However, we need you to update your registration and see that you are registered for the event on the morning of Saturday, March 2 to plan for your attendance. Please register for the event date/time you can attend as soon as possible. As long as we have space available to commit to you, then we should be good to go with you attending this another event date/time. If unable to attend either of these events, please contact Dennis Daniels at 314-337-1534, DDaniels@MoveWithPlatinum.com to see if the FREE Show Me Seminar Series "Best HOME BUYING Practices" will be scheduled for another date and time so you can participate with us. As of this writing, we have not planned any other seminars at this time. Dennis will be the first to know if/when this FREE seminar will next occur so reach out to him to attend our next seminar on this subject matter.
Q. Can I update my registration information?
A. Yes, contact Dennis or Keli to revise your original registration information as needed. We are green-friendly and prefer to minimize preparing more take-away materials than needed and we do not want to run out for those who have taken the time to RSVP for the given seminar event. Similarly, space and seating is limited and we want to accommodate all those who have committed and have registered in advance. We also strive to be courteous hosts/hostesses and this comes with our efforts to right-size the experience for one and all with our FREE refreshments, setting up of the room accordingly with chairs, tables, etc.
Q. What do I need to bring to the seminar event?
A. We recommend you bring in a rested and open mind to to learn how best to begin playing a strategic game of chess in today's local home buying game/ You will learn the home buying process and come away with countless tips and strategies on how best to succeed. You will also come to to appreciate that after attending you will see non-attending buyers playing checkers or struggling to even find a game board in today's local real estate game day-in and day-out. Additionally, please bring something to write with and take notes on to complement the various take-away materials we will be providing you at the seminar event.
Q. I own or have owned a home before. Is this a First-Time Home Buyer Seminar or what?
A. Congratulations on tasting the sweetness of the American Dream, with respect to Home Ownership. No, this is not a First-Time Home Buyer Seminar. The housing market in the local area continues to evolve and buyers need to stay current with everything from new and revised paperwork, policies, laws, etc. up to and including shifts in supply and demand of homes to the financial impacts of decisions and actions taken. With this said, this seminar experience is ideal for anyone who has not purchased a home in the past 12 months in the Greater St. Louis Area and is either thinking about buying a home or is in the early stages of home buying. We will touch upon first-time home buyer and also general buyer assistance programs for those that may be eligible during the seminar. As an attendee who has had a home mortgage in the past, you could be eligible to qualify for a first-time home buyer grant that could result in saving thousands of dollars in down payment and closing costs. Even if you do not qualify, you will come away with a much deeper understanding by keeping current on today's contract law, area practices, evolving trends, etc.
Q. I/We have a unique situation that has been holding me/us back from buying a home at the current time. What are your thoughts about this obstacle to home ownership for me/us?
A. We get this concern and question a lot and it is a valid consideration to entertain. However, we have also seen that far more holding back from moving forward to buy a home have been limiting themselves due to incomplete or erroneous information. Many are not pursuing their own American Dream of home ownership because of myths they believe to be true about the home buying process and/or over-valuing a concern that can be addressed and handled in a timely manner. It is not so much a question as to if you are capable of buying a home in as much as it really comes down to when is the best time for you to buy a home. Here is a quick example that limits potential buyers from becoming buyers and that has to do with imperfect credit or something impacting the financial qualification to secure a home mortgage loan. We are often able to work around things or at worse have to give it some time in terms of months and not years to mitigate a financial consideration that prevents a home buyer from moving forward now. The key is you don't know what you don't know so come and learn more. Until you learn how the home buying process works in conjunction with getting a competent, conscientious and caring resource-provider to assess your unique situation, you are likely going to be pleasantly surprised what can be done to expedite your ability to move forward in a home buying journey that will see you achieve your desired home ownership expectations much sooner than much later. Come to the seminar and consider having a conversation with one of us afterwards to help make you more informed to make your best decisions on what is best for you in pursuing your highest good.
Q. I understand it is a FREE Home Buyer Best Practices Seminar. However, if I want to move forward after learning how best to buy a home what do I do next?
A. This is an outstanding question. You will learn that a great buying experience and corresponding results are very much achievable. Similarly, you do not want to settle for average to even good outcomes when you deserve the opportunity to choose wisely and be put into a position for great results and maximized outcomes. To meet and have the opportunity to exceed expectations, you will need local experts and skilled resource-providers to be available and committed to you to accomplish what you seek with your unique home buying journey. This will involve key services of seasoned real estate professionals with varying expertise in select areas of need you will require so they can qualify and assist you via your present situation on where you would like to go in buying a home. All of our presenters and other resource-providers are ready and available to contribute to your home buyer success. They are used when and where needed to move you, the buyer, promptly down the real estate path. In fact, our collective goal for you it to be owning that dream home in the timeline that makes best sense for you and with your realization of both confidence and joy you just had a very successful home buying experience when all is said and done.
Q. Why am I asked to arrive 15 minutes prior to the event start time?
A. In conjunction with letting us know you are here, we have FREE refreshments we would like you to enjoy as you look over some of our take-away materials and take your seat in getting settled into our seminar conference room. We have 90 minutes together and this time will go quickly by as we share countless nuggets of golden information with you during this get-together and we will start on time and finish on time to respect the schedule of one and all at this seminar. With this said, when it concludes our local experts and resource-providers will stick around for a short while if you choose to personally engage any of us with questions, the sharing of a personal situation that leads to advice and direction from a given seminar presenter, etc. We will not rush out of there and will hang out to further support each and all attendee following our 90-minute seminar.
Q. Can I bring a child or children to the event if unable to make other arrangements for them not to attend?
A. Yes, all can definitely bring children and we thank you for asking. We have families too and are empathetic to your potential need to bring young ones to this seminar so you can achieve what you want to accomplish from your participation. Therefore, all are welcome, We only ask that you respect the other attendees need to fully experience the seminar without issue. Please make sure your child/children are supervised at the seminar to maintain an appropriate level of courtesy for all participating in this event.
Q. If I am not ready to move quickly down the path to buying a home should I attend or not?
A. This is a tough, yet appropriate question for us. You may not be ready to buy a home, yet I strongly believe you still can benefit from attending as the timing may not be ideal for some of what you will learn. However, most of what you will experience will carry over forever as most of what will be shared is timeless guidance/advice. You may only be ready to get ready for a home buying experience and this is by far an ideal place to start your journey in earnest. In other words, we have some attend that are wanting to run a 100-yard dash to buying a home and obviously their pace will be very, very quick. Others are running a mile and we can set a brisk, yet manageable pace for them to succeed with their pursuits. Lastly, some need to move in a very deliberate and sure way to successfully run a marathon. This last group is no less important than the sprinting that goes on with the first group. However, it is all about you, the buyer (runner) and our ability to match the pace that is best for you to win big when running home to your next home. Any race you run, we want to put you into the winner's circle and awarded a gold medal.