A FREE CONCERT WITH CAMILLE THURMAN + THE DARRELL GREEN QUARTET - DEC 15 @ 7P CELEBRATING THE HOLIDAYS @ JAZZMOBILE SESSIONS!
About this event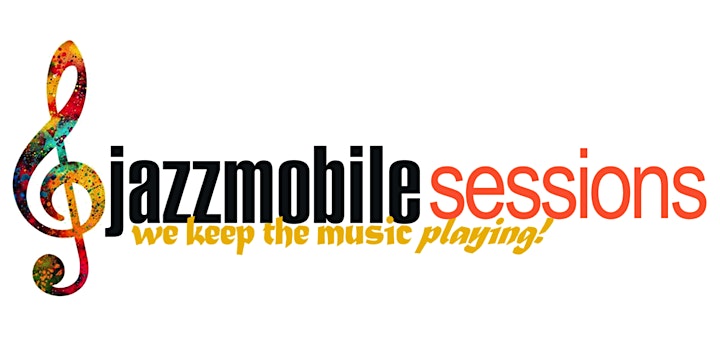 DEC 15th 7PM | Doors open at 6:30
CAMILLE THURMAN + THE DARRELL GREEN QUARTET
CAMILLE THURMAN, SAX & VOCALS | DARRELL GREEN, DRUMS
THE CHAPEL AT THE INTERCHURCH CENTER - ENTER @ 61 CLAREMONT AVE - 1 BLOCK WEST OF BROADWAY - (BTWN 119TH & 120TH)
Camille Thurman
"You're hard pressed to find rising talents more exciting than Camille Thurman whose sound is as commodious and strong as Hank Mobley's" THE NEW YORK TIMES
Remember the name Camille Thurman. As a composer, multi-instrumentalist, vocalist, and unique interpreter of the jazz tradition, she is quickly becoming one of the standard bearers for the form, making a considerable and dynamic contribution to the legacy of jazz while paying tribute to its heroes.
Fluid and powerful on the tenor saxophone and highly inventive as a vocalist, she also plays bass clarinet, flute, and piccolo. Her rich sax sound has been compared to Joe Henderson and Dexter Gordon, while her vocal approach—including an impressive scatting ability—has been classified alongside those of Ella Fitzgerald and Betty Carter.
Darrell Green
"Drummer Darrell Green summoned Elvin Jones' polyrhythmic swirl" — DOWNBEAT MAGAZINE
Innovative master drummer, Darrell Green is one of the leading, most sought after masterful drummers on today's jazz scene. As a prolific sideman, bandleader, educator, clinician, composer and producer, Darrell developed his mastery in the heart of Oakland, California.
He developed a style rooted in modern post-bop, but retains elements of his gospel and classical lineage. As a soloist, Green is known for his effortless, masterful technique and captivating rhythms that bring the music to life, taking audiences on a spiritual journey. Many have compared his rhythmic sense of style, inventiveness, feel and mastery to the likes of Elvin Jones, Tony Williams and Art Blakey —being deeply rooted in the drum tradition. Though jazz is his primary focus, Green is conversant in every genre from straight-ahead jazz to Latin and West African music.
"JAZZMOBILE SESSIONS" CONTINUES EVERY 3rd WEDNESDAY - DECEMBER 2021 - JUNE 2022 |SAVE THE DATES!
COVID-19 PROTOCOLS
Health & Safety
All persons 12 and older must be vaccinated. For the health and safety of you, all patrons and the performers - children under 12, (at the door) must show proof of a negative COVID-19 test taken within 72 hours.
PROOF OF VACCINATION
All others, please be prepared to show proof of your full vaccination status at the door via vaccination card, photo of vaccination card, or vaccination app.
+ A PHOTO ID
+ EVERYONE MUST WEAR A HEALTH MASK!
Organizer of FREE SHOW: CAMILLE THURMAN + DARRELL GREEN QUARTET | DEC 15 @ JAZZMOBILE!
 
JAZZMOBILE is America's first charitable organization with a mission just for Jazz and presents New York City's longest running Jazz Festival: SUMMERFEST!
Founded in 1964 by National Endowment for the Arts (NEA)  Jazz Master, Dr. Billy Taylor, arts administrator and philanthropist Daphne Arnstein with NEA Jazz Master Jimmy Heath - JZM's mission is to present, preserve, promote and propagate America's classical music, Jazz.
CORE PROGRAMS: Saturday Jazz Workshop, Jazz in the First Person - Lecture Demonstrations: panel discussions, symposia; and SUMMERFEST - Jazzmobile's Free summer mobile concert series, continues to be New York City's longest running Jazz festival.  In 2019 JZM Begins Celebrating its 55th Anniversay!