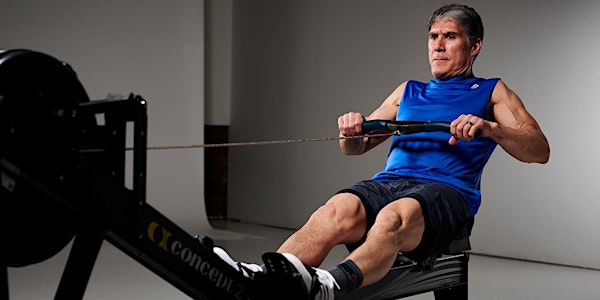 Free Shoulder Pain Seminar
When and where
Location
Oregon State University-Cascades 1500 Southwest Chandler Avenue Tykeson Hall 111 Bend, OR 97702
Description
Join us for a free seminar to learn how you can address chronic shoulder pain and regain motion.
This shoulder pain seminar is directed towards those experiencing shoulder pain that is keeping them from their regular activities. The Center orthopedic surgeons, Dr. Scott Jacobson and Dr. Matthew Lilley, will discuss shoulder pain conditions and the latest treatment options, both surgical and non-surgical.
Topics of discussion include:
– Chronic Shoulder Pain
– Symptoms and Causes
– Solutions and Treatment Options
– Total Shoulder Replacement
– Recovery and Complications
– Question and Answer Time
Space is limited. Please RSVP.
*Join us for refreshments beginning at 5:30 pm.
If you have any questions, email jgriggs@thecenteroregon.com or call 541.322.2211
About the speakers:
Orthopedic surgeons Dr. Scott Jacobson and Dr. Matthew Lilley from The Center will host the seminar. Dr. Scott Jacobson has been on The Center's team of expert physicians since 1995, where he specializes in surgical and non-operative treatment of the musculoskeletal system, with a primary focus on shoulder care. With over two decades of experience, he has treated professional, collegiate, high school, and recreational athletes. As one of the Pacific Northwest's most sought after shoulder surgeons, he is involved in numerous research projects to develop improved shoulder arthroplasty products and improve outcomes for his patients. Dr. Jacobson was recently elected as a member of the American Shoulder and Elbow Surgeons, a premier group of leading orthopedic surgeons with only 737 members.
"I lead an active life and am passionate about health and fitness," says Dr. Scott Jacobson. "This has led me to my career in sports medicine and helping my patients return to the activities they enjoy is what inspires me."
Dr. Matthew Lilley joined The Center team in September of 2017 and specializes in the study, evaluation, and treatment of shoulder, hip, and knee injuries and conditions. He is well versed in treating all orthopedic conditions in patients of all ages, but he particularly enjoys shoulder arthroscopy and replacement. Dr. Lilley is a native of Central Oregon and is thrilled to be practicing medicine in his hometown.
"Restoring patients to their pre-injury state so they can enjoy activities again inspires me," says Dr. Matthew Lilley. "My approach to medicine is to understand each patient, learn what motivates them, and develop a treatment plan to get them back to their previous activities and fitness level. It's very fulfilling to be able to make a difference in people's lives."