Sales Have Ended
Registrations are closed
(REQUIRED) Once you have requested a seat, please call (541) 233-4409 to confirm your reservation and reserve your seat. Please note your seat will NOT be reserved unless you speak with someone from our office.
Sales Have Ended
Registrations are closed
(REQUIRED) Once you have requested a seat, please call (541) 233-4409 to confirm your reservation and reserve your seat. Please note your seat will NOT be reserved unless you speak with someone from our office.
Description
You must REGISTER to attend this event! Seating is Limited!

Join us at the Rogue Regency at 2300 Biddle Road for a Free Seminar with Dr. Laura Robin, DO of Rosa Transformational Health. Find out how she utilizes a truly holistic approach to uncover the root cause of inflammation, stubborn weight, hormone imbalances, thyroid dysfunction, autoimmunity, diabetes, and other indicators of dysfunction in the body.
This fun, informative, and eye-opening talk will focus on the underlying reasons that men and women struggle with inflammation and hormonal imbalances. It's a great opportunity to learn more about how functional medicine gets to the root of the problem to transform bodies and lives.
Learn how hormone imbalances – in men and women – trigger the development of belly fat that even diet and exercise won't remove.
Learn more about how Dr. Laura manages conditions such as diabetes, thyroid disorders, autoimmune disorders, and other chronic issues.
Learn how food sensitivities – which you may not even realize you have – impact your health.
Learn what really works – a safer, long-term approach to health.
Signs of inflammation include:

Aching joints
Swelling and bloating
Feeling unwell or fatigued
Having trouble concentrating and thinking quickly
Skin issues, like rashes
Stomach pain
And more
Most people do not realize that signs of inflammation are merely an indicator of a bigger health issue, which may include:
gut health issues
exposure to toxic chemicals over a long period of time
food sensitivities
sleep trouble
weight
autoimmune conditions
and more
The expert team at Rosa Transformational Health has quickly become known as the regions expert in Functional Medicine which addresses the root cause of chronic conditions rather than managing symptoms.
Seating is Limited! Register Now!
---
Our Speaker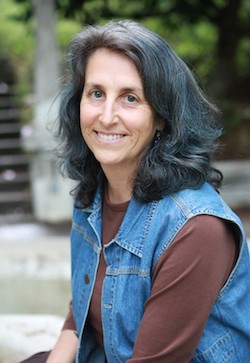 Dr. Laura is a traditionally trained Osteopathic physician. She was drawn to the Osteopathic Medical philosophy of the body's interconnectedness to the mind, emotions, and spirit and the celebration of its innate ability to heal itself. Shortly into her career, Dr. Laura chose to dive into the prevention of illness and dis-ease. She was drawn to the immense opportunities to reverse the progression of medical conditions through early identification, then determining and addressing the causes on an individual basis. Further studies in Functional and Integrative Medicine techniques inspired the level of depth in which she now approaches the health of her patients.
Dr. Robin is a 1988 graduate of the Philadelphia College of Osteopathic Medicine. She completed a residency in Public Health and Preventive Medicine at the Johns Hopkins Bloomberg School of Public Health, and completed training as a Medical Epidemiologist through the U.S. Centers for Disease Control and Prevention. She trained in Integrative Medicine through many courses, workshops and mentoring, and maintained a successful Integrative Medicine practice for 8 years in Bend, Oregon. For 10 years, she served as Medical Director for the Student Health and Wellness Center at Southern Oregon University. During that time, she served on the Jackson County Medical Advisory Committee and Public Health Advisory Board.
For the past 15 years, Dr. Robin has been studying with various teachers and indigenous healers regarding the relationships between personal history, emotions, the body's energetics, and physical wellness. In 2015, she joined forces with Dr. Tara to adopt a model of care that would really work to support change in the health of their patients and address health issues from multiple perspectives.
Dr. Robin has lived in Oregon since 1995, and in Ashland since 2003. She has an elementary-aged son, loves hiking and most things outside, loves to be social and silly, and also enjoys her quiet moments. She is currently putting much of her energy into her family and making the Rosa Transformational Health Program the best that it can be.