Description
The Village at Cedar Hill is pleased to host the next free seminar in their popular Speaker Series: "Parkinson's Disease: Beyond the Best-Known Symptoms" presented by Diane Sherman, Ph.D. Coordinator at the Parkinson's Center, Dartmouth-Hitchcock Medical Center. The Parkinson's Center is a collaborative effort of the DHMC Department of Neurology and the Dartmouth Centers for Health and Aging.
Parkinson's disease is known as a movement disorder causing tremor, rigidity, slowness and gait problems. Its symptoms, progression and responses to treatment vary from person to person. Come learn about other symptoms of this chronic illness and strategies for dealing with them, and the resources available through the Parkinson's Center.
Join us for an engaging conversation where you will learn:
How Parkinson's disease is diagnosed

Some of the lesser known symptoms of Parkinson's

The biology of Parkinson's disease and related research

Treatment options and helpful therapies
Diane Sherman received her Ph.D. in Biology from Yale University and completed a postdoctoral research fellowship at the University of Wisconsin. She was an instructor and research professor at Dartmouth College before joining Dartmouth-Hitchcock as Coordinator of the Parkinson's Center.


Following the presentation there will be time for questions or comments. Admission is FREE.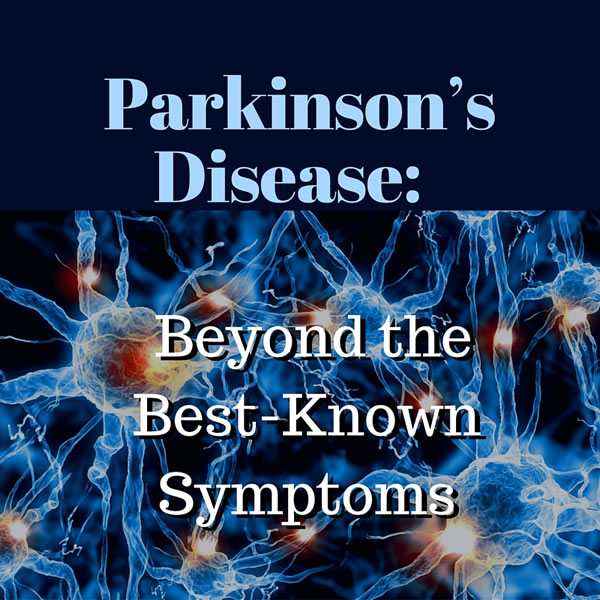 Visitors are invited to tour the expanded North Village, with 20 new Independent and Assisted Living Apartments and a State-of-the-Art 20-bed Memory Care Center. Cedar Hill staff will be available to provide additional information.
The Village at Cedar Hill Speaker Series will continue throughout 2016, with presentations on Nutrition & Wellness, What you Need to Know about Assisted Living, and Estate Planning in the coming months.