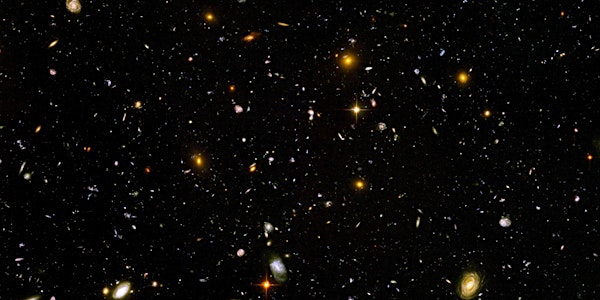 Free Seminar Night! Dr. Alex Storrs "Life, the Universe, and Everything"
Location
Baltimore Under Ground Science Space
101 North Haven Street
#105
Baltimore, MD 21224
Description
"Life the Universe and Everything"
We are extremely lucky to have Dr. Alex Storrs at BUGSS on Friday August 26th at 7pm for a guaranteed fantastic talk about astronomy (and astrobiology) and let us check out some space rocks (meteorites) with Earth life (fungus) growing on them! Yes really Life, the Universe and Everything! We will have some beers and snacks, but sorry no Pan Galactic Gargle Blasters.

More about Dr. Storrs: Alex Storrs is one of the luckiest people in the universe, in that he is paid to do his hobby. His passion for astronomy continues unabated despite four years of studying physics at MIT, and five years of graduate work at the Univ. of Hawaii, where he studied Halley's comet. Postdoctoral work at Goddard Spaceflight Center and the Univ. of Texas led to a real job at the Space Telescope Science Institute, where he was known as 'Mr. Moving Targets'. He has taught at Towson University for the last decade and a half, and is director of the observatory and planetarium there.