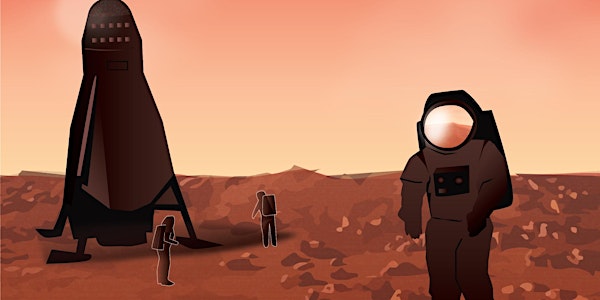 FREE SEMINAR NIGHT! "Black Fungi Getting us to Space" Dr. Cordero!
Location
Baltimore Under Ground Science Space
101 North Haven Street
#105
Baltimore, MD 21224
Description
Black fungi may help us get to Mars and live there…

You have likely heard of melanin before in terms of human skin. But did you know that fungi make melanins as well? Did you know that the properties of these unique chemicals have the potential to protect against harsh environments like the high temperatures and intense radiation JUST LIKE WE SEE IN SPACE AND ON MARS?! (and most sadly our own future conditions on Earth).
Join us at YOUR local non-profit community science lab - Baltimore UnderGround Science Space (BUGSS) at 7pm for our next seminar from a scientist working right here in Baltimore!
BLACK FUNGUS GETTING US INTO SPACE with Dr. Radames Cordero !
Brief Bio of our fantastic speaker:
Radames J.B. Cordero received his BS in Microbiology from the University of Puerto Rico and MS and PhD in Biochemistry and Biomedical Sciences, respectively, both from Albert Einstein College of Medicine. Following his doctoral dissertation in 2013, Dr. Cordero received the Young Talent Attraction Scholarship to continue Postdoctoral studies on microbial biophysics at the Federal University of Rio de Janeiro, Brazil. Two years ago, he joined Johns Hopkins Bloomberg School of Public Health as a Postdoctoral Fellow to study biology and physicochemical properties of fungal melanins in the Department of Molecular Microbiology and Immunology. Through his research on black fungi, Dr. Cordero aspires to (1) learn how melanization can protect against environmental stressors associated with climate change (i.e. temperature, radiation) and (2) exploit melanin's remarkable properties for various technological applications including radioprotection, solar thermal, and energy storage. Dr. Cordero was recently appointed to Research Associate.