Free Seminar: "Making it Happen: Successfully Transition to Assisted Living...
Description
Back by popular demand!
The Village at Cedar Hill is pleased to

reprise

our popular

seminar

,

"Making it Happen: Successfully Transitioning to Assisted Living", a panel discussion presented by The Village at Cedar Hill Team.
Are you or a family member struggling to make the transition to Assisted Living? The decision to move raises many questions. You or your loved one may ask, "Is help really needed?"; "Will it be easy to make friends?"; or "Can loved ones and friends still stay close to one another?" The answer to these common questions is the same: "Yes!" Whether you're a new resident or a loved one seeking more information on how to start the process, there are many ways to help make the transition successful, and we're here to help you.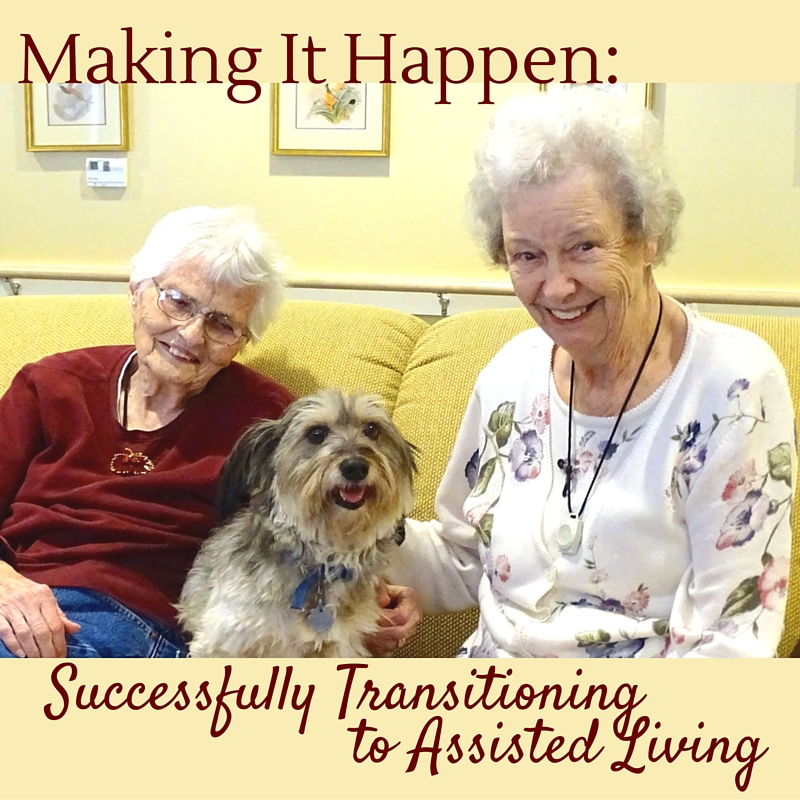 Join us for an engaging conversation where you will learn:

When and why is it time to consider a move to a senior care community

Impact of loneliness on seniors living alone

The impact of caregiving on family caregivers

What are the signs that now is a good time to transition to assisted living or nursing home

Don't wait for a crisis - why looking ahead of time is important

Why are so many seniors so reluctant to move

How do you make it a successful transition

The availability of respite care during the decision-making process

Suggestions on how to pay for assisted living

How to address "I want to go home/I'm homesick"

Tips for downsizing - start EARLY!

"Senior Move Managers" - are they worth the money?

The importance of narrowing down choices for seniors

The role a rehab stay can play in exploring options for assisted living
Our panelists include Mary Louise Sayles, who is a senior herself with 60 years experience working with seniors during later life transitions. Mary Louise has an RN with Bachelor's degree and is a licensed nursing home administrator. She is the Owner and President of Cedar Hill and The Village at Cedar Hill.
Patricia Horn is not yet a senior, but works on achieving that distinction every day. As the daughter of Mary Louise Sayles, she grew up with a nurse and nursing home administrator as a mother and worked as an LNA during high school and college. She then went off into the world of journalism as a magazine writer, editor and newspaper reporter, ending that career at the Philadelphia Inquirer. Alongside her mother, Mary Louise, she served as a family board member at Cedar Hill for several years until moving here permanently in 2009 and becoming the Nursing Home Administrator in 2011. She now serves as the Chief Executive Officer for Cedar Hill and the Village at Cedar Hill. She, her husband and two children are Windsor residents.
Melissa Snyder is a member of what has recently been termed the "sandwich generation", caught between raising her own family while also caring for her elderly mother. As both the Marketing Director for Cedar Hill and a family member of a resident, she has a unique perspective on how to start the difficult conversation, how to balance your options, and how to plan ahead for the transition.
Rounding out the panel are Sue Spadaro, Executive Director of The Village at Cedar Hill, and Denise Vanguilder, Director of Financial Services for Cedar Hill Continuing Care Community.
After the presentation, there will be time for questions or comments. Admission is FREE, but space is limited and RSVP is suggested.
- Learn more at www.cedarhillccc.com
Visitors are invited to tour the expanded North Village, with 20 new Independent & Assisted Living Apartments and a State-of-the-Art 20-bed Memory Care Center. Cedar Hill staff will be available to provide additional information.
The Village at Cedar Hill Speaker Series will continue throughout 2017, with presentations on Medicare, and Medication Management in the coming months.