FREE SEMINAR "HOW TO BUILD A STAND UP COMEDY ROUTINE" taught by Greg Dean
About this event
Greg Dean's Stand Up Comedy Classes
"How to Build a Stand Up Comedy Routine"
In-Person FREE Seminar
Location: The Comedy Chateau
4615 Lankershim Blvd,
North Hollywood, CA 91602
Tuesday, September 21 2O21 at 7:00 pm
Free Registration through Eventbrite
Bring a Mask.
It Takes More Than Just Talent,
You need the knowledge and the ability to create endless
funny routines to make it in stand-up comedy.
Learn the right set of skills. There is a craft and art to
putting together a routine — and we're going to introduce
you to those in our free live seminar.
Greg Dean, Author of Step-by-Step to Stand Up Comedy,
invented and perfected joke writing and performing
fundamentals that have prepared over 40,007 people for a
career in comedy.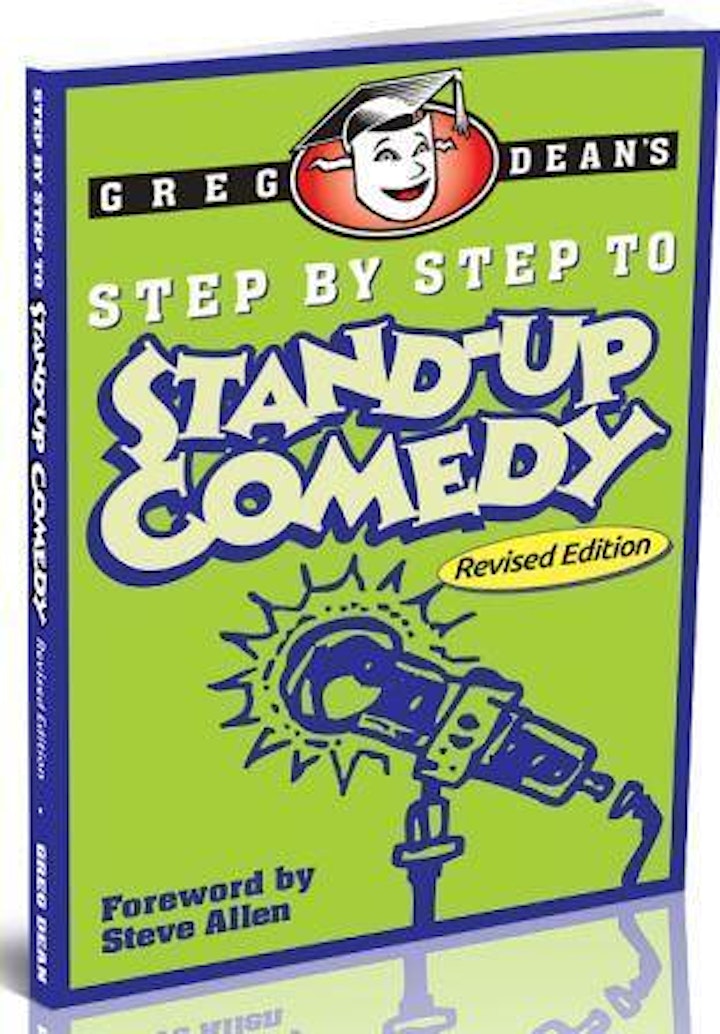 Organizer of FREE SEMINAR "HOW TO BUILD A STAND UP COMEDY ROUTINE" taught by Greg Dean