Description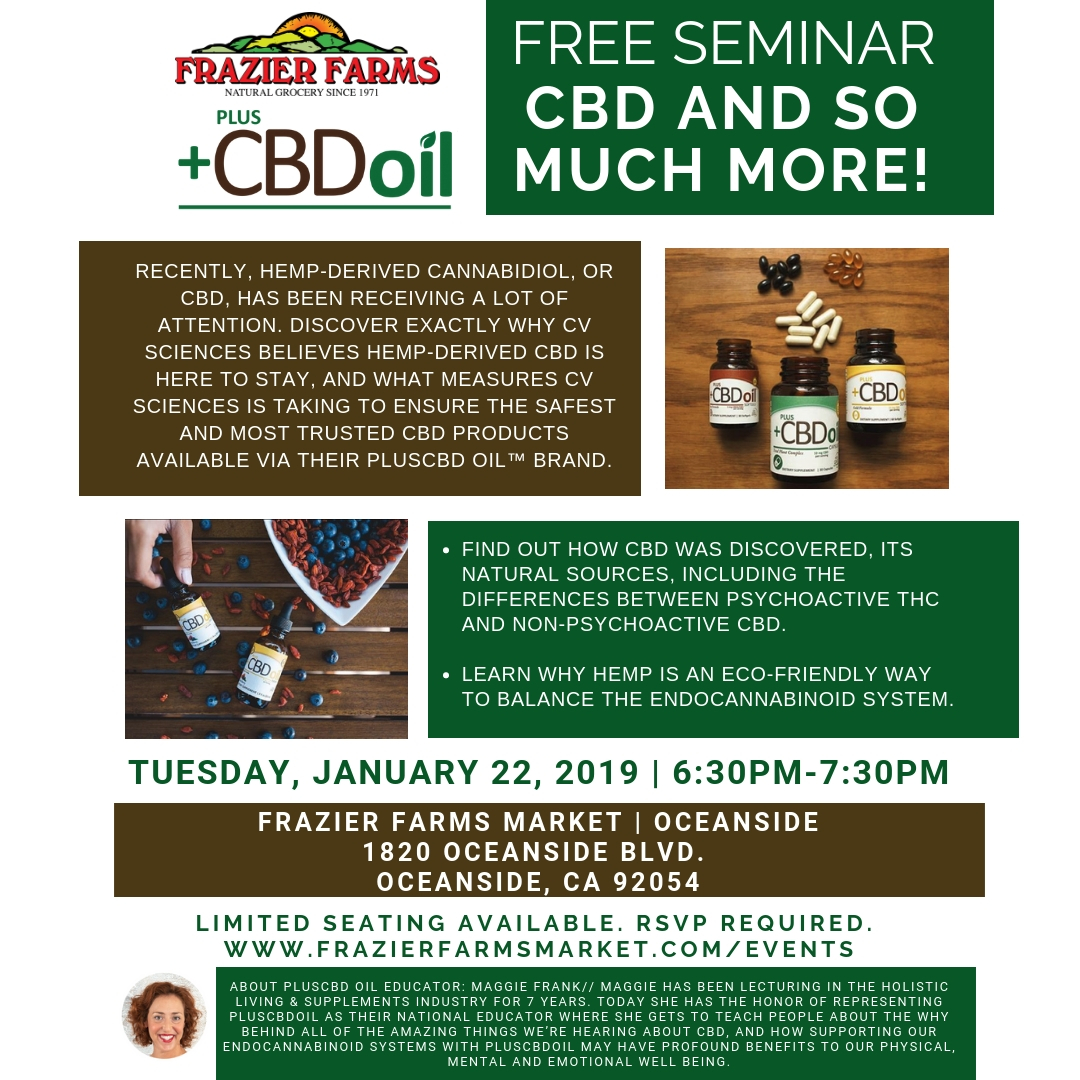 CBD AND SO MUCH MORE!
RECENTLY, HEMP-DERIVED CANNABIDIOL, OR CBD, HAS BEEN RECEIVING A LOT OF ATTENTION. DISCOVER EXACTLY WHY CV SCIENCES BELIEVES HEMP-DERIVED CBD IS HERE TO STAY, AND WHAT MEASURES CV SCIENCES IS TAKING TO ENSURE THE SAFEST AND MOST TRUSTED CBD PRODUCTS AVAILABLE VIA THEIR PLUSCBD OIL™ BRAND.
FIND OUT HOW CBD WAS DISCOVERED, ITS NATURAL SOURCES, INCLUDING THE DIFFERENCES BETWEEN PSYCHOACTIVE THC AND NON-PSYCHOACTIVE CBD.
LEARN WHY HEMP IS AN ECO-FRIENDLY WAY TO BALANCE THE ENDOCANNABINOID SYSTEM.
TUESDAY, JANUARY 22, 2019 | 6:30PM-7:30PM
FRAZIER FARMS MARKET | OCEANSIDE
1820 OCEANSIDE BLVD.
OCEANSIDE, CA 92054