Description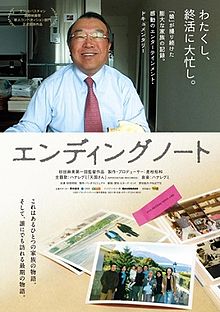 He was a typical Japanese salesman, working at the same company for over 40 years. Upon retirement, he looked to enjoy his freedom but life had other plans for him. He was shortly diagnosed with late stage cancer and not much time to live.
"Ending Note" documents his last journey. You'll laugh, you'll cry and you'll savor every moment of it.
Door opens at 7 pm. Movie starts at 7:30 pm. Movie length: 90 minutes.