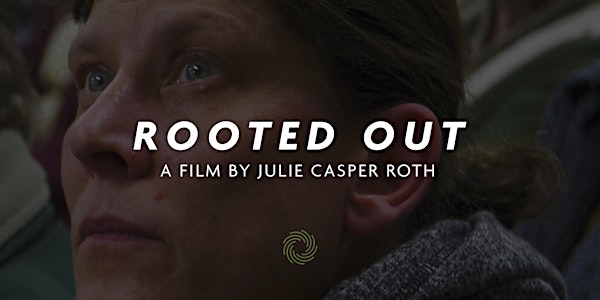 FREE: Screening and Panel Discussion of ROOTED OUT by Julie Casper Roth
A free screening and discussion of the film Rooted Out, which follows the experience of two men denied a marriage license in their hometown.
When and where
Location
Proctors Theatre (GE Theatre) 432 State Street Schenectady, NY 12305
About this event
On Monday, Oct 3rd at 6:30pm at Proctors' GE Theatre, WMHT presents a free screening and discussion of Rooted Out, a film by Julie Casper Roth. Rooted Out follows the experience of two men denied a marriage license in their hometown of Root, NY. The film documents the town's attempts to erase the incident from public record. Over the course of a year, the couple's supporters fight for justice and an accurate narrative of events.
Following the screening, WMHT's Dan Clark moderates a discussion with Julie Casper Roth, film participants, and an expert on public policy related to LGBTQIA+ rights.
Support for this event comes from The Ernest Otho Reaugh Advised Fund for LGBTQIA+ Advocacy of the Community Foundation for the Greater Capital Region.
More about the filmmaker: Julie Casper Roth is an award-winning filmmaker, artist, and writer interested in hidden histories, the unseen, and the ignored. Her work has been screened nationally and internationally at venues including Baekam Art Hall in South Korea, the Athens International Film and Video Festival, Chicago Reeling LGBTQ Film Festival, SCOPE Basel, the Paris International Lesbian and Feminist Film Festival, Anthology Film Archives, and many others. She is a two-time finalist for the Sundance Screenwriters Lab, the recipient of the New York Foundation for the Arts (NYFA) Fellowship in Video, a recipient of the College Art Association Professional Development Fellowship, and was awarded a New York State Council on the Arts (NYSCA) Individual Artist grant. Julie teaches film, video, and television production.
More about WMHT: WMHT is the only locally owned, nonprofit, multichannel public communications organization that reaches beyond the traditional broadcasting model to act as a leader by convening arts, culture, learning and civic interests. WMHT focuses on Community, Culture and Connections by providing entertainment, enrichment and engagement through television, radio, digital media, and educational services. Learn more at wmht.org.
--
This free event is open to the public. Walk-ins are welcome.
--
WATCH the premiere of ROOTED OUT on WMHT:
12pm ET on Sunday, Oct. 9th, 2022 on-air or online at wmht.org.