[Free Sake Webinar]Let's Enjoy Sake at Home - Sake Cocktail Making
Let's Enjoy Sake at Home -- Sake Cocktail Making
About this event
Hello Sake Fans!
The Fukushima Government of Japan will hold a Free Sake Webinar so that you can enjoy your time at home with some delicious Fukushima sake! Through examining different creative ways to enjoy sake, we will help you re-discover your love for sake.
This webinar's theme is Sake Cocktails! 4 types of Fukushima sake will be introduced that each have their own unique taste, resulting in a variety of delicious unique sake cocktails.
We are incredibly honored to have the Sake Ninja, Chris Johnson join us as our instructor, who will show us delicious simple ways to make sake cocktails at home.
Sake is delicious on its own, but if you use sake as the base for a cocktail, you will find that the possibilities are endless when creating new flavors!
Fukushima Sake has won the most gold prizes in the Annual Japan Sake Awards for the 7th consecutive year and is Japan's premiere sake producing region.
Buy some Fukushima sake, get comfortable, and enjoy our webinar!
Topics:
1. Introduction - Fukushima Sake
2. Sake Webinar
(1) Virtual Tasting
(2) Cocktail Making
3. Q & A
4. Fukushima Tourism Information
5. Where to purchase Fukushima Sake
Speaker: Chris Johnson -- The Sake Ninja
- Sake Samurai
- Certified WSET Level 3 Sake Educator
- Sake Sommelier Certified by the Sake Service Institute
- Member of the Board of Directors for "Joy of Sake"
- Senior Judge for the U.S. National Sake Appraisal since 2000
- Judged for the International Wine Challenge Sake since 2015
Organizer: Fukushima Government of Japan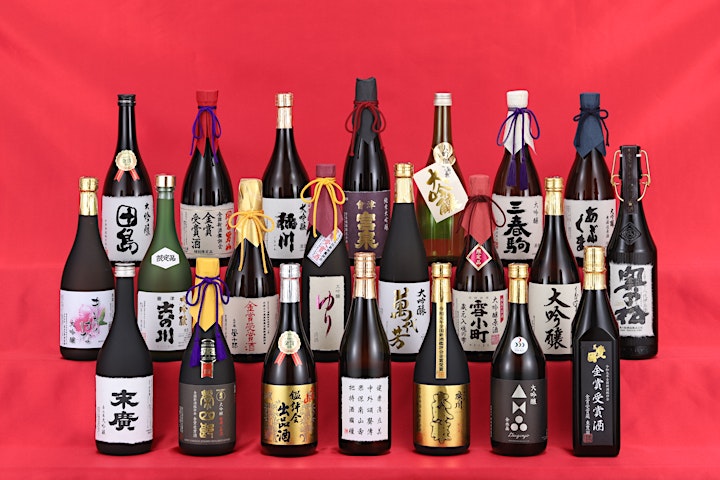 Register Free Sake Webinar
https://us02web.zoom.us/webinar/register/WN_9jzDuC3LTJebQamnEq9a2Q
*You must download the ZOOM app to your phone or desktop to participate.
*Please feel free to share this link with your friends!
Before the Webinar
1)Questions?
If you have any questions in advance, email us at fukushima@bioartsnyc.com.
2)Sake?
If you would like to enjoy sake with a speaker during the webinar, you may order them in advance from our partner, Union Square Wines and Spirits. Thanks to the hard-working staff, you can order the sake online and the sake will delivered soon.
We will introduce four four brands in this webinar.
- Nagurayama Nigori Ginjo Snow White (Nagurayama Sake Brewing)
- Ninki-Ichi Natural Sparkling Junmai Ginjo (Ninki)
- Tenmei Funashibori Junmai Hiire Orange Label (Akebono Sake Brewery)
- Sakaegawa Junmai Daiginjo (Sakaegawa Brewery)
During the Webinar
- Attendees are View-Only participants, but you can join the group chat. Select "Panelists and Attendees" in the chat dropdown. This will allow you to message all the other people in the chat.
- You can also use "Q & A" to send your questions to the hosts.
ー There is a "Raise Your Hand" feature for all attendees. Please use this if you want to briefly show yourself to others and ask questions
-We will upload the webinar recording to the YouTube later. The chat conversation won't be recorded.
- We will email you the slides with detail information, so you don't have to take notes.
We are looking forward to seeing you at the Webinar!