Description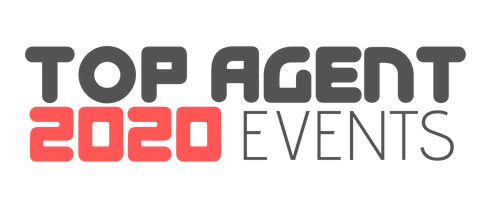 Top Agent Events is proud to announce it's second FREE coaching event for 2019 right here in Miami, FL. We have strategically made this event to be held during spring break weekend, the very first day of the Winter Music Conference so that you could enjoy this beautiful city while it is bursting with excitement. Miami, The Magic City, will be in full swing as people come from all over the world to see the greatest DJ's in the world converge in one place. We hope that you make this event part of your Miami vacation itinerary.

We are proud to have real estate giant Ricky Carruth from "Zero To Diamond" coming again to Miami. Ricky joined us in January and is coming back by popular demand. Ricky has promised to give us more in-depth knowledge and details of how exactly it is he is able to do over 120 transactions in one year. For 2019 Ricky has made it his goal to make over 1.6 million in GCI meanwhile touring and coaching agents for free, and he is on track to doing just that.
Top Agent Events has managed to bring in Robb Campbell a personal development coach and also real estate & mortgage expert. In 2007 Robb was recognized by Re/Max as the #1 Broker Owner in the world. Robb is also the CEO of Life Ventures and known all over the world for building and structuring some of Re/Max's most profitable teams and offices. In 2007 he had over 400 agents in over 15 offices. Rob will be talking to us about managing money and how the agents should be planning their retirements.
Top Agents Events is also very pleased to have YouTube vlogger, Realtor & social media expert Teddy Smith from Willmington, NC for the first time speaking at a live speaking event. Teddy has helped 10's of thousands of agents start their careers with his instructional videos. He has documented almost his entire career and personally helped me when I first got started. He will be speaking on various topics including social media. This will be his first speaking engagement and we plan to support him wholeheartedly.
New York Atlanta Los Angeles Houston Philadelphia San Antonio Sand Diego Baltimore Dallas Jacksonville Detroit Washington Memphis Portland Gridiron 10X Growth conference hard rock Stadium American Airlines Arena Grant Cardone Tom Ferry Mike Ferry