About this Event
Join us for our One Year Anniversary and the release of our new, limited-edition "R" Rose Petal Wine, along with a special menu of wine and food pairings from master Bay Area chef Amy Murray, one-of-a-kind flower wine craft cocktails, and community celebration!
Bottles will also be available for purchase.
Preorder yours today.
"Wine actually made by fermenting flowers!" (East Bay Express)
"L" Sparkling Lavender Wine: "Lightly sweet and crisp, with nice acidity, a bit of effervescence, no tannins and a hint of lavender" (Wine Enthusiast).
"A vintage like no other!" (ABC7 TV News)
RoseHybiscus Wine: "A playful take on red wine... [handcrafted from] locally sourced, organic rose and hibiscus flowers... its tannins are velvety [with] earthy and herbal notes on the palate" (Wine Enthusiast).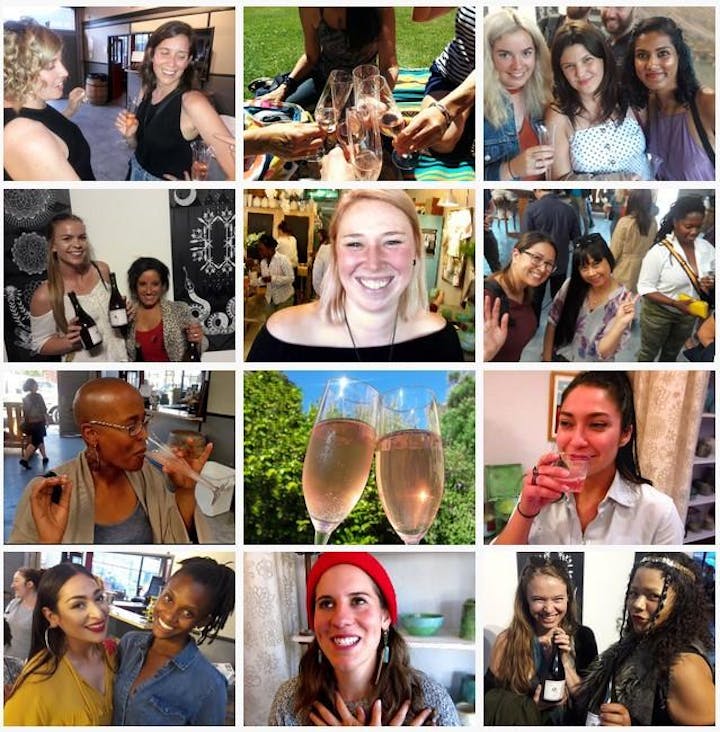 "L" Sparkling Lavender Wine:
Deviled eggs with fennel, green onion, preserved lemon, herbs, topped with trout roe
Lamb Merguez Sausage: house-made sausage over Israeli couscous, zucchini, yellow squash& caper butter sauce
RoseHybiscus Wine (*** Silver Medal Winner @ 2019 Sunset International Wine Competition***):
Beets & burrata with terra firma nectarine, kumquat & tarragon vinaigrette, snap peas
Beet fettucine with toasted walnuts, goat cheese, mustard greens, pickled shallots, spring onion, broccoli
"R" Rose Petal Wine:
Arancini with English peas, fresh mozzarella, leeks, kale aioli
Local King Salmon: wild-caught local salmon over Bloomsdale spinach, cauliflower, potato, lemon aioli, Meyer lemon & olive