Sales Have Ended
Registrations are closed
Thank you for your interest in this webinar! Unfortunately, the ticket sale for this webinar as already passed. For more great resources and events, please visit www.1boldstep.com/resources.
Sales Have Ended
Registrations are closed
Thank you for your interest in this webinar! Unfortunately, the ticket sale for this webinar as already passed. For more great resources and events, please visit www.1boldstep.com/resources.
Join us for our live, interactive Q & A webinar where you'll learn how to maximize the use of video throughout your organization.
About this Event
78% of people watch online videos every week.* Are you using video to maximize your marketing strategy?
Register for our live Q & A webinar where you'll have the chance to ask marketing experts questions about this topic and get straight (and free) answers!
By 2022, online videos will make up more than 82% of all consumer internet traffic — 15 times higher than it was in 2017 according to Cisco. Are you optimizing the use of video in your business? Now is the time to start!
If you want to learn how to leverage video as a part of your overall marketing strategy and how to get the most out of the content that you produce, join marketing gurus, Jennifer Jurgens and Adam Clarke, along with Owner and Video Expert, Cynthia Kay of CK and CO for this interactive Q & A webinar session.
Here's what we will cover before opening up the floor to your questions:
The future of video and what that means for your business
How to maximize the use of videos throughout your company
Ideas and tips on how to re-use video content for other areas of your organization's marketing
How to prove ROI with your videos
Why the use of video is an important part of your marketing strategy
And more!
How this webinar will work:
Learn about how to maximize the use of video within your overall marketing strategy through a quick 20-30 minute presentation from our hosts and panelist.
After the presentation, we'll be answering your own questions and addressing your specific questions. When you fill out the registration form, you'll be prompted to include questions for the experts to answer during the webinar.
We'll also be opening up the floor so that you can ask questions on the fly. Receive free marketing advice and guidance directly from the professionals themselves as you'll have a full 30-40 minutes for questions.
Take advantage of this awesome opportunity to personally ask the experts for free during this interactive roundtable webinar! Register today before it's too late.
Meet the Hosts: A & J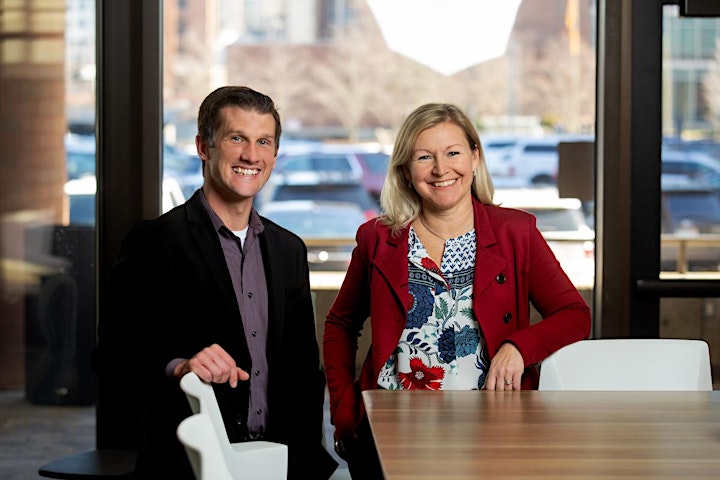 Jennifer Jurgens (AKA: "J"):
Jen is a catalyst that loves to make everything she touches somehow better, faster, and more efficient. And while her career choices may seem unrelated, the thread that ties them together is that she brought order, process, growth, and scale to every organization she's worked with. From creating some of the first hosted e-commerce solutions at Pandesic (an IntelSAP venture), to working with The HON Company, Konica Minolta, Safety-Kleen, Adtegrity, USXchange, Mindpepper, and others to bring process and prove marketing ROI, to serving as executive director for Susan G. Komen Michigan, and most recently, scaling growth as the president of SalesPad, Jen brings clarity to the complex and builds trust-based teams that keep companies moving forward.
In her current role as CEO and Founding Partner at 1 Bold Step, she is helping companies and organizations organize, optimize, and grow.
Jen has a Bachelor's degree in Supply Chain Management from Michigan State University's Eli Broad College of Business and a Master's in Business Administration from Grand Valley State University.
Adam Clarke (AKA: "A"):
Adam learned early in his career that he has a knack for partnering with people to make their jobs easier and more efficient. At 1 Bold Step, he does this through empathic problem-solving, creative idea generation, solid project management skills, and by creating systems and processes that scale.
This passion for helping people, combined with his marketing background, has brought him to partner with companies like Haworth, AOP, Honeywell, Kendall Electric, Cascade Engineering, and Byrne Electrical to help them build and scale some of their most complex software applications. From customer relationship management (CRM) and marketing automation to e-commerce, inventory management, and proprietary content management systems, he has worked with myriad customers to envision, plan, and deliver. Working with different clients in numerous industries has given him a breadth of business experiences and sharpened his focus on how companies best go-to-market, deliver great user experiences and prove return on investment.
Adam has a Bachelor's degree in marketing and business administration from Grand Valley State University's Seidman College of Business. In his current role as President at 1 Bold Step, he'll tackle everything from marketing strategy and planning, to marketing automation implementation, CRM integration, staff management, and campaign execution.
Meet the Panelist: Cynthia Kay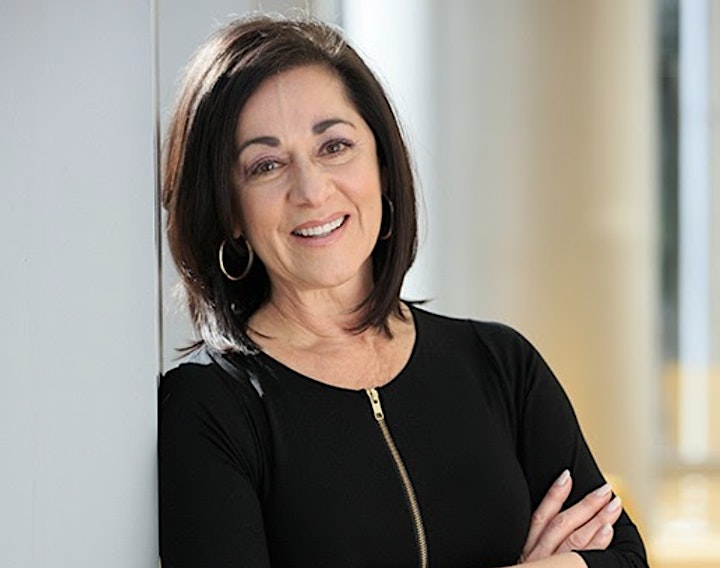 Cynthia Kay founded Cynthia Kay and Company media production which produces high-quality communications for organizations from the Fortune Global 100 to small business. A graduate of Michigan State University, Kay holds a Masters in Communications from Western Michigan University.
CK and CO has been honored with many awards including several Tellys and Woman Owned Small Business Supplier of the Year from Siemens in 2018. She has been named One of West Michigan's 50 Most Influential Women 5 times. She is also the recipient of over 30 broadcast awards.
CK and CO Cynthia has authored several books. She has written for the Washington Post, has been featured in Time Magazine, Entrepreneur Magazine's Ask the Expert, and on NPR.