FREE Pub Party by FACT-Boston: Free Food and 1 Drink, Win Screening Passes!

Saturday, July 20, 2013 from 6:30 PM to 10:30 PM (EDT)
Event Details
Need to cancel tickets? See CANCELLATION at the bottom of this page!

YES!  FINALLY!   
Free And Cheap Things in Boston (www.FACT-Boston.com)
is having its First FREE Pub Party!
BRING ALL YOUR FRIENDS!
When I took this group over on Valentine's Day this year, it had 700 members. In the last five months, the group has more than TRIPLED! So let's CELEBRATE with our first of hopefully many FREE parties!
Really? Tell me more!  Okay! I will!
How much does it cost to get in? It's FREE!
Can I bring guests? YES! And they all get in FREE!
How much will the appetizers cost? Nothing! They're FREE!
Can I get a free drink? Hell, yeah! Your first beer or wine before 8 PM is FREE!
How much does it cost to enter the Trivia Raffle? Nothing! It's FREE!
So, Everyone... Care to guess what my favorite word is?  :)
Okay, the next question is: how can all this be FREE???
Well, that's easy...
First off, The Wild Rover ROCKS as a venue!!!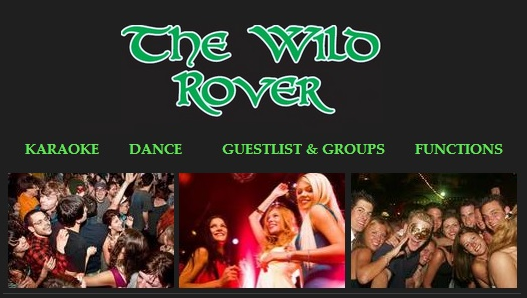 Located right next to the Hong Kong at Faneuil Hall, it's easy to find.
Secondly, GOFOBO ROCKS for free movie screening passes!!!

'Nuff said...
How does this all work?  I'll tell ya...
REGISTER: Get your FREE admission ticket at party1.FACT-Boston.com (sends you to www.eventbrite.com/event/7358510503).
ARRIVE: Doors open at 6:30 pm. Free admission all night. Walk in, turn right, and go up the stairs to the second floor. Come early!
FOOD: Free appetizers (chicken quesadillas, pizza, chicken fingers, and a pasta dish, or something along these lines) will be out from 6:30 pm till 9:30 pm. Come hungry!
DRINK: Everyone gets one free drink coupon on entry, good till 8 pm sharp, so don't come late! Come thirsty! And the cash bar will be available all night.
FUN: Bring your friends! Make new ones! Eat good food! Drink! Socialize! Dance!
SWEETS: There will be cookies (and maybe candy) put out around 9 pm. Bring your sweet tooth! And your sweetie! Don't have a sweetie? Maybe you'll meet one here!
TRIVIA RAFFLE: What can I win in the raffle? Movie screening passes! Okay, they're already FREE, but I'll help you set up a FREE Gofobo account and help you get a pair of passes to the screening of your choice. Three people will win passes: 1st place gets three sets of passes, 2nd place gets two sets of passes, and 3rd place gets (yes, you guessed it!) one set of passes.
To qualify for the raffle, you must score a minimum number of points on the Trivia Questions. Download the Trivia Questions page HERE and pass it in before 9:30 pm on the night of the party. If you want, you can email it in beforehand to  bloominator@hotmail.com. Trivia answers will be announced at the party, and winners will be notified within 48 hours of the deadline. So bring your game and your sleuthing skills!
TALKING: There will be low background music till at least 9:30 pm, maybe as late as 10 pm, so talk! Mix! Mingle! Chat! Gab! Heck, gossip if you want!
DANCING: The lights will go down and the music will go up no later than 10 pm, so bring your dancing shoes!
KARAOKE: There is karaoke on the ground floor. Sing like Josh Groban, Michael Bublé, Mariah Carey, or Adele? Bring your pipes and let 'em rip!
LEAVE: The party officially ends at 10:30 pm, but feel free to stay till the 2 am closing time. Party on!
HELP: So, what can YOU do to make this party successful? That's easy... Eat! Drink! Be merry!  And BRING ALL YOUR FRIENDS! The more people who show up, the more money the venue makes, and the happier they will be to have us back over and over again! Heck, if you don't have any friends, bring some strangers! After all, a stranger is just a friend that you haven't met yet, right?
Who's coming? Right now, multiple Meetup groups are invited, and the event is publicized outside of Meetup, as well. If you want to have your Meetup group or organization included, please send a note to  bloominator@hotmail.com.
These Meetup Groups are coming:
                        Free And Cheap Things in Boston (FACT-Boston)
                        The World Is Our Playground (Thanks, Sue!)
                        Boston Happy Hour (Thanks, Tonya!)
                        Boston Breakfast, Brunch, Lunch, & Dinner Meetup (Thanks, Tonya!)
                        Single Geeks, Nerds and Professionals (30-49) (Thanks, Alison!)
                        Social Fun (Thanks, Biagio!)
                        The Boston Spanish Language Meetup Group (Thanks, Carole!)
                        Fun Stuff (Thanks, Jacki!)
                        The New to Boston Meetup Group 20's - Early 30's (Thanks, Sabrina!)
                        The Boston Euro Social Meetup Group (Thanks, Noelle!)
                        Boston Night Out (Thanks, Richard!)
                        The Cambridge Improv Incubator (Thanks, Jason!)
                        South Shore Singles (Thanks, Jeff!)
                        Social in the Suburbs, over 35, Metrowest of Boston (Thanks, Jeff!)
                        Beginner Singers, Songwriters, and Musicians
 And these Meetup groups are invited, too:
                        Boston Cards and Conversations (Thanks, Rakesh!)
            as well as numerous smaller Meetup groups!
If you want to add your group to the fun, drop me a note!
TRANSPORTATION/PARKING:
Parking in the Faneuil Hall area can be tricky, so I recommend taking the T, if possible. The Wild Rover is close to the Aquarium, State, Gov. Center, and Haymarket stops.
If you must drive in and can't find a meter, the cheapest parking is $7 at the International Place Garage at 1 International Place, with entrance at 55 Purchase St, with THIS COUPON. The coupon is good nights after 5PM and on weekends, for up to 12 hours, valid through July. The site says the coupon is not good during "POSTED EVENTS," but it doesn't say when those events are, so be aware.
The next cheapest is $10 at the Pi Alley Garage at 275 Washington St, with THIS COUPON. The coupon is good nights and weekends after 5PM, till 3AM during the week and 5AM on weekends, valid through July.
Both garages are about 0.3 mi from The Wild Rover.
CANCELLATION:
Need to cancel your tickets?
     Eventbrite.com –> "My Tickets" –> "All Orders" (if you don't already see the event) –> "View" (on event) –> "Cancel Order"
Sorry you can't make it! Hope to see you next time!
Gary
When & Where

The Wild Rover - by Faneuil Hall
63 Chatham St
Boston, MA 02109


Saturday, July 20, 2013 from 6:30 PM to 10:30 PM (EDT)
Add to my calendar
Organizer
Free And Cheap Things in Boston (www.FACT-Boston.com) is a Meetup group dedicated to finding and hosting quality events. Most of our events are free, and no event ever costs more than $10. If you're looking to enjoy the City of Boston on a budget, you've found the right place to start!