Description
Most people have no clue how to get started in property investment.
Most investors are stuck after buying one or two properties and don't know what to do after that.

Do you have a WINNING strategy with you?
Rich people and successful entrepreneur will always know how to leverage on Other People Money to create Massive Wealth for them. Are you one of them who have such powerful financial mindset?


Proudly presenting to you:
PROPERTY SECRETS UNLOCKED WORKSHOP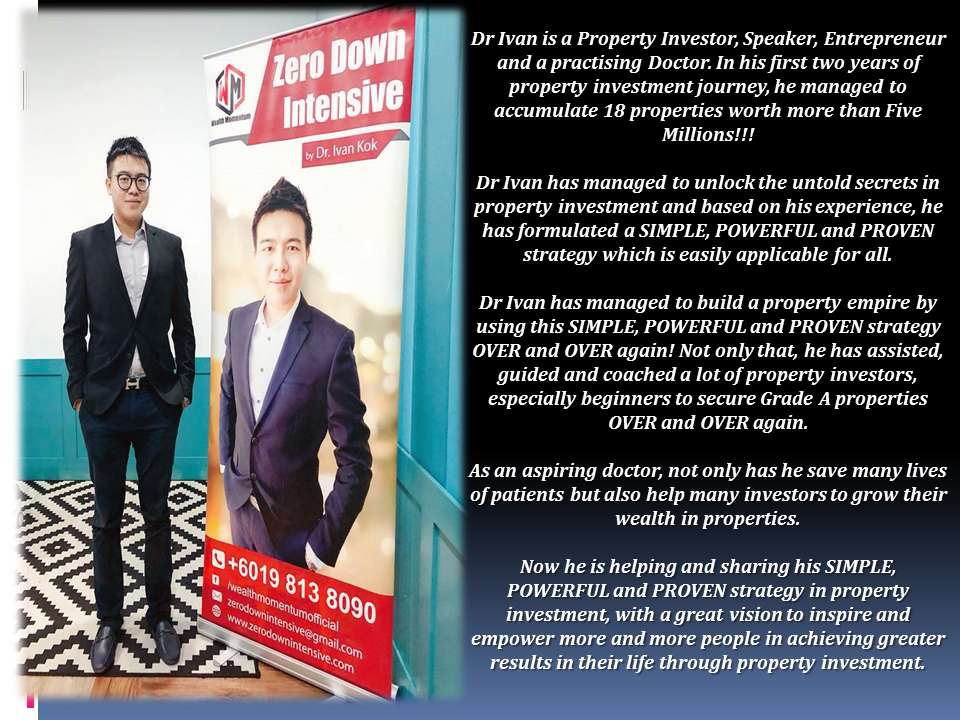 Let me shows you the untold secrets in the Property Investment !

Let me shows you the secrets of building up your property portfolio without using your Own Money!

Let me shows you how you can leverage on Other People Money to Continuously buy and buy again!

Allows me to MIND BLOWN you!

My name is Dr Ivan, and I am a Property Investor, Speaker, Entrepreneur and a practising Doctor. I have helped a lot of property investors to breakthrough the property investment journey.

I learned it from the hard way. But I want you to Win and achieve greater in your Life!
I am willing to share my strategies and secrets to you so that you can achieve the same, or even greater result in your life !


Why YOU Should Attend?

♦ Die die want to buy property but Have no MONEY
♦ Scared make wrong decision buy wrong properties & get STUCK forever
♦ Unsure when is the best time to buy & don't know where
♦ Still Waiting for the Market to crash because property price is too high now
♦ Stress Buy when the property prices to come down.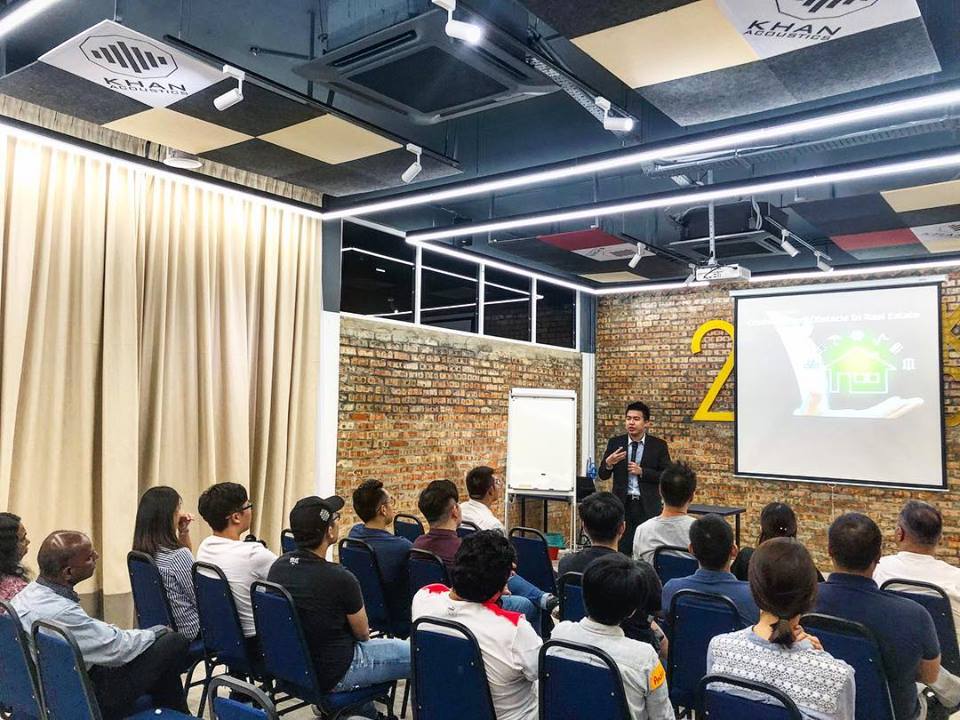 Majority property investors suffer from declining rental income & negative cash flow due to poor property investing planning. And most people say it's due to LOCATION, LOCATION, LOCATION.

For me, it's about STRATEGY, STRATEGY, STRATEGY.

So, do you have the right strategies to make you keep WINNING no matter how bad the market is ?