Free! Project Management for Kids: Speaker Series#3_Takeo Kimura From Intel...
Description
All kids are welcome to stay all day or any part. This class is the third in our Speaker Series and is designed for kids 7 – 18 years old who would like to hear speakers from every walk of life explain how they use project management.
Takeo Kimura, Program manager from Intel, will talk about his team's role in the development of the Sef-Driving Car from 8 to 10am (see schedule below).
In addition to the Self Driving Car project, and as with all of our speakers Takei will also talk about what he was like as a child, what he wanted to be when he grew up (if he knew), what he's doing now and how he got there.
The objectives of this class are:
To help our kids see how professionals are actually using the same skills and tools they are learning to implement the project management and leadership skills they've learn to plan, manage and monitor their projects;

To see people who do and don't look like them use the same skills they are learning and to help make those skills more relatable;

To help see how things that can seem so technical be relatable;

To learn about and see leaderships skills that will inspire them to help discover their future career path.
Bio: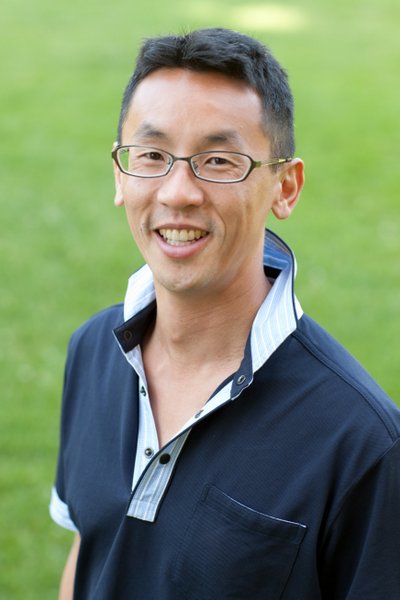 Takeo is originally from Japan and moved to the US to Chicago, IL at 7 years old due to he's parents work. Graduated from University of Wisconsin – Madison with an Electrical and Computer Engineering degree. Currently working at Intel in the Programmable Solutions Group as a Technical Program Manager, being a project manager for their Autonomous Vehicle initiatives.
He has 2 boys aged 9 and 8, and loves to run, play soccer and travel with his family. He's also lived and worked in Denmark, Tokyo and most recently in Germany as a project manager.
PJMan & The StarGazers is collaborating with Oakland's video game museum, The MADE (Museum of Art and Digital Entertainment) https://themade.org/ to teach kids Introductory Project Management, Leadership and Scratch Video Game Programming and Drawing skills. Scratch is a programming tool developed by MIT to teach kids to code/program video games.
Why Project Management: Children use makeshift skills to manage projects all the time. However, think how much easier it would be for both them and you (parents) if they learned skills to help organize their next book report or science project. Instead of procrastinating and trying to figure out where and how to start, you can both put more time and effort into enjoying the project. Our approach is fun and action packed to equip your child with skills they will use for the rest of their lives. Plus, many industries look for people with project management skills. Why not give them a little advantage by exposing early in a fun relevant way.
To learn more about past classes and project, visit: http://pjmanthestargazers.com/portfolio/
For more information: http://pjmanthestargazers.com/
When: 8am – 2pm Saturday, June 16, 2018
Where: The MADE (The Museum of Art and Digital Entertainment)
3400 Broadway, Oakland, CA.
510-575-4322
Cost: All classes are FREE. To play in games in museum for free you must take a free class (savings of $10). This classes meet the requirement to play free.
Computers are provided by and at the MADE for all classes. Students can practice what they've learned at home also. Qualifying low income students who do not have access to computers at home can receive a free recycled computer on behalf of Oakland Technology Exchange West http://www.otxwest.org/.
Class Agenda & Schedule:
Project Management for kids: Speakers' Series
8-10am Speaker: Takeo Kimura from Intel - Self Driving Cars Project
Scratch Video Game Programming (not required because of computer space constraint):
10-11:30am One of the talented staff at The MADE will teach students how to program a video game. If we run out of computer space due the Speakers Series, kids can play games in the museum early.
11:30-12pm Free Play in the museum - The MADE is the only all-playable video game museum in the world. They were the first dedicated open to the public video game museum in the United States. Their collection houses over 5,300 playable games. The MADE is a 501c3 nonprofit dedicated to the preservation of video game history, and to educating the public on how video games are created. Their goal is to inspire the next generation of game developers.
12-1pm Sonja C. Stewart, PMP founder of PJMan & The StarGazers will teach students how to draw the artifacts for their own games and at times incorporate famous artists and/or artistic styles into the exercises.
Note: Registering for the Project Management - Speakers' Series will automatically register Scratch Video Game Programming & Graduate Classes. Kids can stay for the entire day or attend partial classes.