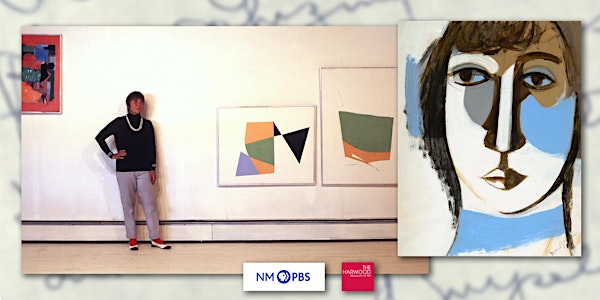 Free Preview Screening - "Poetry in Paint Bea Mandelman in Taos"
Free Online Preview Screening - "Poetry in Paint: Bea Mandelman in Taos"
About this event
New Mexico PBS is bringing one of Taos' great artistic stories to life in a special one-hour documentary featuring Taos painter Bea Mandelman. Largely unrecognized, Bea was instrumental in bringing modern painting to Taos when she arrived with her husband Louis Ribak in 1944. Outspoken, painting every day, Bea was a founding member and a passionate advocate for a second wave of artists that would breathe new life into Taos's artistic reputation – the Taos Moderns.
Richly illustrated with a lifelong collection of artworks, personal photographs and previously unreleased journal writings, Poetry in Paint provides deep insight into Bea's thoughts about painting, process and creativity. And, Bea's voice rings out through a candid, audio recording from 1995. Poetry in Paint is an ongoing effort by NMPBS to recognize and celebrate the contribution of New Mexico's women artists.
Featured are interviews with colleagues and longtime friends who knew Bea best: David Witt, Phaedra Greenwood, John Nichols, Alexandra Benjamin, and Brenda Euwer.
This special event will be hosted by Alexandra Benjamin (Harwood Museum) and Michael Kamins (NMPBS). After the premiere will be a Q&A with documentary participants: Alexandra Benjamin, Phaedra Greenwood, Brenda Euwer, David Witt and John Nichols.
Due to the pandemic we are not having our usual public event, but instead are having this online event held through the Zoom portal. To participate you need a computer, iPad, or smart phone and a good internet connection.
Funding for this program provided by the Laurie & Michael Naranjo Touched by Art Fund and Viewers Like You.