Actions and Detail Panel
Free Pre/Postnatal Barre Class at The Bar Method
Sun, March 19, 2017, 11:00 AM – 12:30 PM MDT
Description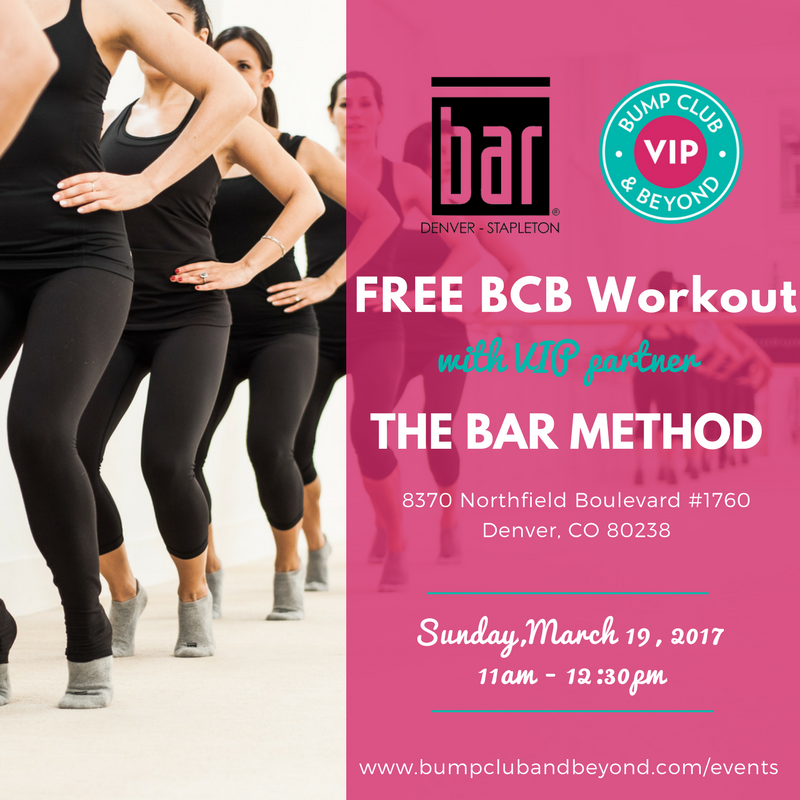 A pioneer of barre-based fitness workouts, The Bar Method was developed under the guidance of physical therapists to reshape muscles, sculpt bodies and improve posture. It is a safe, fun, hour-long workout that uses isometric exercises to strengthen and tone all major muscle groups, followed by periods of stretching to elongate, lengthen and align the body. Students see immediate and noticeable results, regardless of fitness levels or experience!
Must REGISTER to attend.

Childcare will be available for $5 per child. Limited spots will be available so you MUST register and pre-pay for childcare in advance. Please call (720) 379-3732 to reserve your spot.

Class will be 60 minutes, including a review of pre/postnatal modifications, warm up and stretching.

There will be a raffle after class as well as an opportunity to meet other Moms/Moms-to-Be!

Attendees will get access to exclusive discounts on classes/packages.