Free Plastic Surgery and bariatric Seminar
Sales Have Ended
Registrations are closed
Welcome and discover a new you!
Sales Have Ended
Registrations are closed
Welcome and discover a new you!
About this Event
Join us for nibble and a drink. Free of charge and no obligation!
Bums Tums and Gums are specialists in cosmetic surgery and dentistry treatments conducted in Thailand which is a fast-growing and respected kingdom with state of the art facilities and world-class medical personnel. Our contracted hospital meets the high standards of the American Joint Commission International and has been awarded the "excellence in Medical tourism and quality in international patient care" by TEMOS (Trust Effective medicine Optimised Services)
Bums Tums and Gums will:
• organise treatments in hospitals
• arrange flights
• arrange transport between the airport and hotel
• book accommodation in a 4*hotel near the hospital
• provide quotes and transfer files between yourself and your surgeon/dentist
• Offer fully escorted tours 4 times a year as well organise independent travel met by English speaking facilitators
In short, we arrange everything to make your trip to Thailand for surgery as pleasant and stress-free as possible. Bums Tums and Gums are owned and operated in New Zealand and are the first-choice medical tourism agency for Bangkok Pattaya Hospital and our aim is to make it as easy as possible for you to organise medical treatments overseas.
You will recieve updates that keep you infomred on your trip and a free online book showing which shows videos of procedures and also of the hosptial, surgeons, dental plus is an all inclusive information document for plastic surgery.
Surgery includes everything from tummy tucks, breast augmentation bariatric surgery, face lifts, nose jobs, and lots more!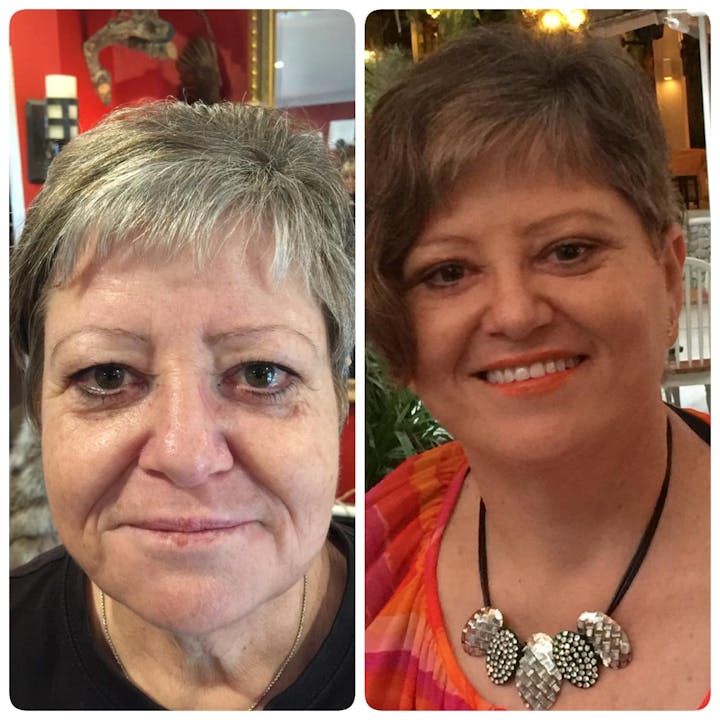 Karen who works in retail has been with me now of two trips, the first was for full face/neck and eyes and the 2nd trip for dental and arm lift!
she says "I Look Better. Breathe Better. Sleep Better"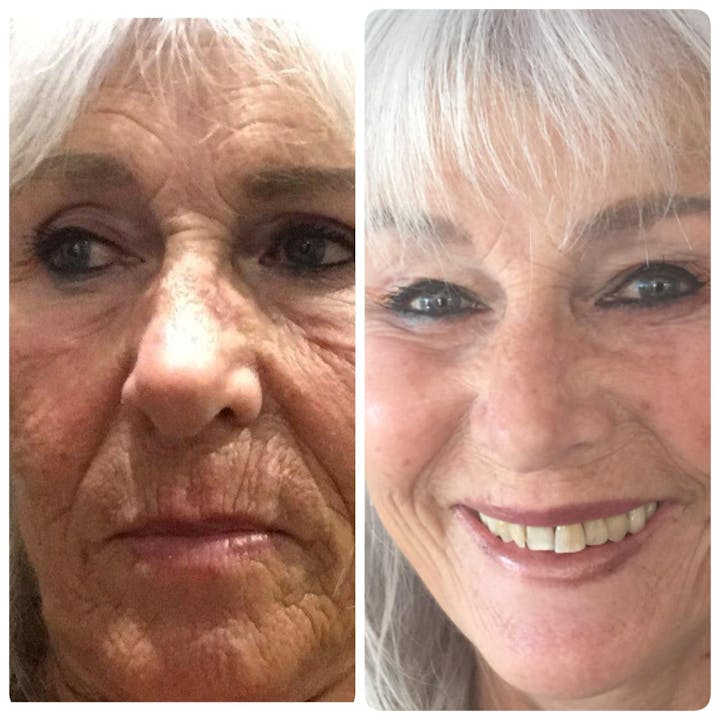 Julie, our 70 year old model who says that she has never felt so good in her life! She says she now loves herself inside and out!