Description
Free Event! Free Pizza!!!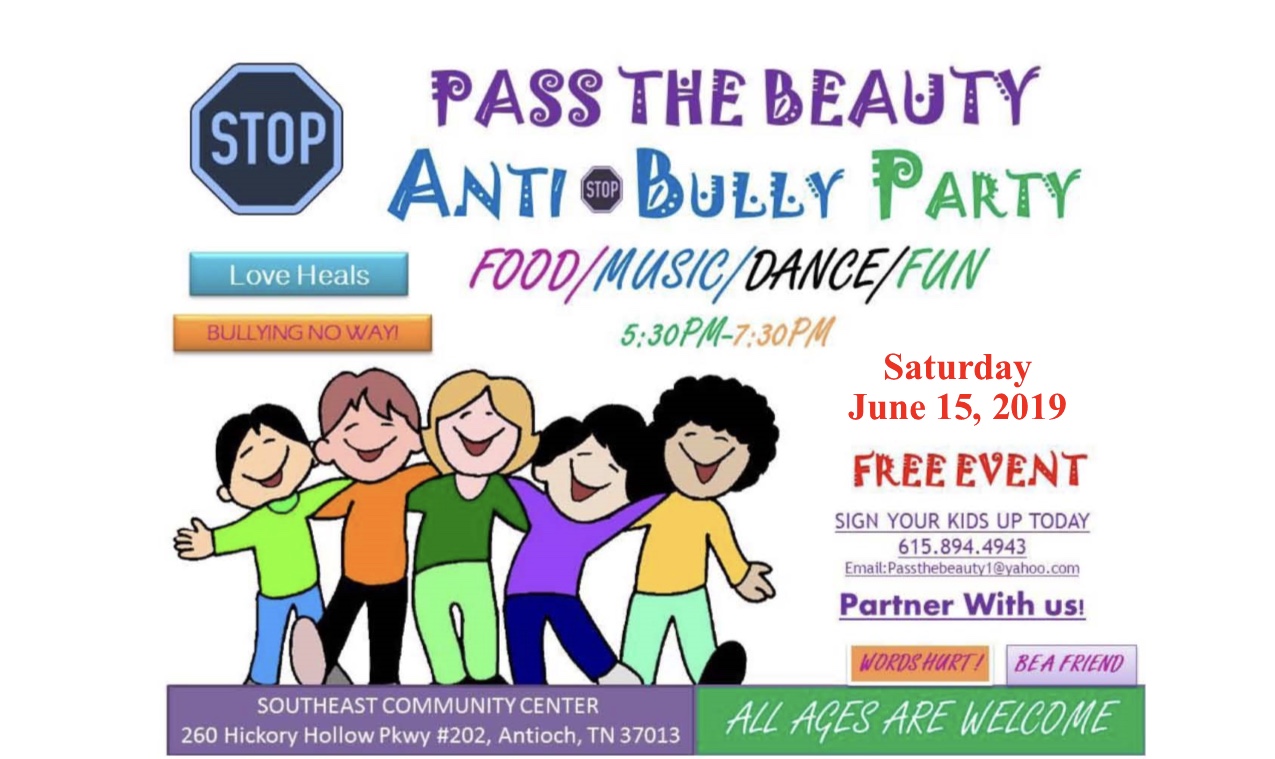 Why is this project important towards fulfilling your mission? The mission of Pass the Beauty is to support women, children, and families who are victims and survivors of violence while utilizing and leveraging community partnerships and community networks.
In Metro Nashville, law enforcement respond to a domestic violence call every 20 minutes. 1 out of 15 kids are witnesses to such abuse. There is a strong need for support around children who a part of homes and members of families that are affected by bullying and abuse. Pass the Beauty brings in a positive and uplifting focus on empowering the youth of local communities through activities that are desired from the communities that Pass the Beauty works with.
Let's Stand Together to End Bullying
We Encourage parents to come with their children and Volunteer to take part in the Gala.
Attire: Casual
Limited Space
Event Begins at 5:00pm
Ends at 7:30pm.
Free Pizza!!!! Free Fun! Free Music!