FREE Parenting Journey I-South Boston
Description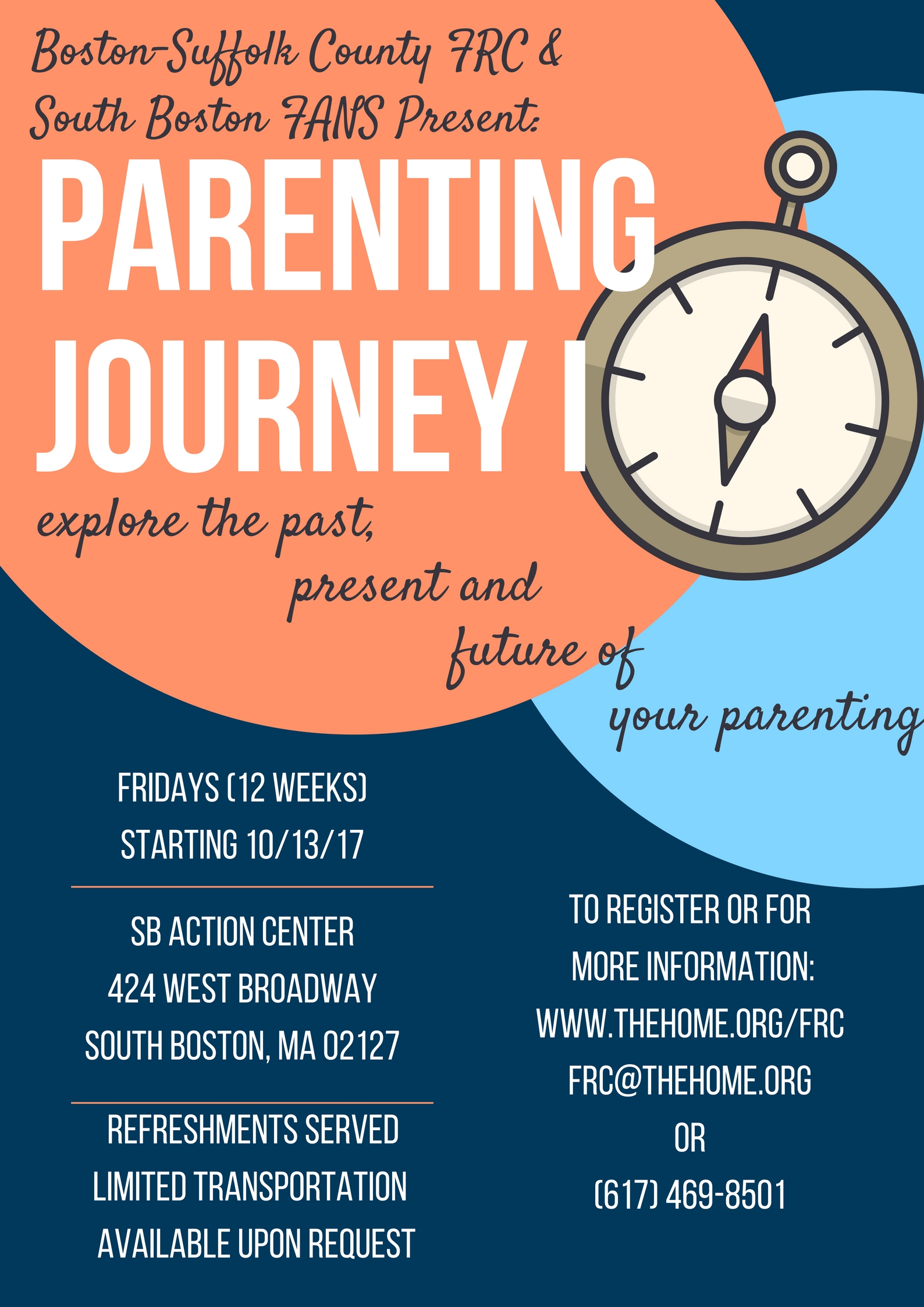 WHAT IS THE PARENTING JOURNEY?
The Parenting Journey helps parents become more confident in their parenting style, more hopeful and optimistic about their future, and more understanding about what it means to be a good parent.
The Parenting Journey curricula is designed to help parents increase their self care practices, raise awareness of the past and present factors that utilize their strengths to support their children, and build nurturing family relationships. The Parenting Journey model focuses on adult development and emotional understanding of what it means to be a parent, thus filling a void created by traditional parenting classes that often focuses on child development and disciplinary techniques.
Graduates of the Parenting Journey will:
Increase their ability to nurture

themselves and their children;

Increase their capacity to empathize and forgive;

Be more confident

in achieving their own personal goals;

Expand their understanding of what it means to be a good parent;

Be better able to find and utilize community resources;

Gain insight

into the connections between their parents' behavior and their own behavior as parents.