Description
"Garjana is about to be New York City's hottest trend, and it's powered by Broadway dancers." -

Playbill

FREE outdoor dance fitness party led by Broadway performers on September 14 in Washington Square Park! Garjana is organized by the non-profit Food Tank

Register now and don't miss this incredible brand new experience getting rave reviews:

"Feel good and sweat!" -Time Out New York
"A vigorous class w. abundant smiles, encouragement, laughs" -Billboard
"A joyful celebration! It's incredible!" - Edible Communities

HURRY! Register right now and claim your spot (ONLY 500 SPACES!) for this FREE event now!

Hundreds have already signed up! Watch this 60-second video from the event showing the experience!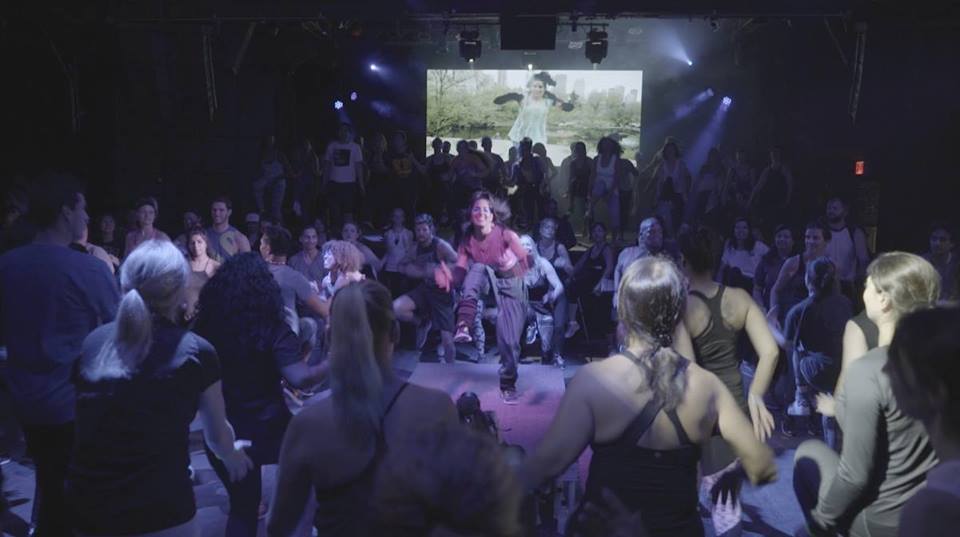 Garjana features an all-Broadway performer cast with choreography from Mamma Mia! and Bombay Dreams' Monica Kapoor, along with all-original music from Douglas Romanow, whose credits include Justin Bieber and Tyga, and visuals from award-winning film and television director Kevin Arbouet. The Brooklyn Nets official DJ Jason Jung is the event MC.
Garjana has been selling out major venues across New York!
The free Washington Square Park event is part of Food Tank's effort to raise awareness about food waste and support GrowNYC and NYC farmers' markets. Prior to the workout, the event will feature a range of sustainable food system leaders including Slow Food USA's Executive Director Richard McCarthy, Green Bronx Machine's Founder Stephen Ritz, Edible Manhattan's Publisher Brian Halweil, Harlem Grown's Tony Hillery, GrowNYC's Liz Carollo, Rockefeller Foundation's Lauren Sorkin, and Food Tank's Danielle Nierenberg. Additional performances choreographed by studios NYC Bollywood Funk, Learn Bhangra, Dance in Tribeca, and more.
Garjana event partners include: Amp Your Good, AmpleHarvest.org, Annabella Gonzalez Dance Theater, Arthur Murray NYC Broadway, Body Conceptions by Mahri, Bollywood Funk NYC, Broadway Bodies, Brooklyn Movement Center, Change Food, City Harvest, Cultured Movement, Dance Cardio Plus, Dance in Tribeca, Dancewave, Divine Rhythm Productions, Edible Schoolyard NYC, Edible Bronx, Edible Brooklyn, Edible Manhattan, Fit4Dance, Food Corps, Food Future Co, Food Recovery Network, Global Green USA, Green Bronx Machine, GrowNYC, James Beard Foundation, KS JAMM Dance Troupe, M Dance & Fitness, NYC Food Policy Center, NYC Foodscape, Rescuing Leftover Cuisine NYC, Rise & Root Farm, Sarika Dance Fitness, Slow Food USA, Teens for Food Justice, and more. Garjana was created by Food Tank Board Chairman Bernard Pollack.
HURRY! Register here right now and claim your spot (ONLY 500 SPACES) for this FREE event now!
This event is a companion activity to the sold-out NYC Food Tank Summit focused on awareness against food waste. Register here to watch the entire event FREE via live stream: Free Live Stream: NYC Food Tank Summit Sept. 13th. 35+ Speakers!.
Organizer of Free Outdoor Garjana Dance Fitness Party in NYC for GrowNYC!