Free Orientation for 2018 Earth Wisdom Apprenticeship ~ Level 1

Wednesday, August 23, 2017 from 6:00 PM to 8:30 PM (PDT)
Who's Going

Loading your connections...
3 of your friends are going.
Share it to get more people on board!
Share

Sara Haughty
San Francisco, California

Luke Picard
London, United Kingdom

Rick Vespucio
Florence, Italy
Event Details
Not Sure if Earth Wisdom Apprenticeship is right for you? Join instructor Marza Millar for an overview of this 9 month long class for a FREE Orientation. Class curriculum, field trips and instructor introduction will all be covered!
---
CLASS DESCRIPTION
The Earth Wisdom Apprenticeship: an experiential journey into Indigenous earth medicine and vibrational healing. ~ with Marza Millar
Learn the foundations of Indigenous earth wisdom with this unique, experiential 9-month apprenticeship with Nationally known teacher and Medicine Woman, Marza Millar. Marza will guide a small group of apprentices into a deep immersion of plant spirit medicine and vibrational healing, working directly with the forces of nature, the plants, moon, sun and earth tides to learn how to heal human and ancestral conditions. 
This apprenticeship is designed for those with a solid maturity and genuine interest in deepening the exploration of the self and the unseen. In this study of plant spirit medicine, you will learn about your own energetic patterns, how they interface with others, and how to alter them to support healing the body and disease. 
The full human experience of healing will be explored from multiple dimensions.  
We will start with the beginning understanding that we have fields of energy and frequency running through our bodies everyday playing havoc with our health just like the toxins put in our food, air and water. We will be exploring with the understanding if we treat the body with plant medicines to heal, we must treat the frequency and bio electric fields around as well which can also cause disease, depression and emotional imbalance.
During the full 9 month course, we will be working with these energies, earth dowsing, and recognizing energetic patterns for such illnesses as cancer, depression, bipolar, addiction, mental illness.
While there is a comprehensive curriculum that will be covered, be prepared for a non-linear journey of exploration into numerous indigenous traditions, with a wide variety of learning modalities, including hands-on, experiential learning, lecture, field classes, storytelling, and more.
 Participants will create a personalized vibrational essence kit made from flowers, trees, and minerals and make herbal and energetic essence tinctures, salves and balms. There will be study in the basic plant medicine as well as opportunities to develop clinical skills for starting or expanding an herbal practice.
Here is a sampling of course topics:
 
•        The Medicine Wheel
•        Plant spirit medicine
•        Medicine making
•        Biodynamic calendar & basic biodynamics
•        Cycles of time & harvesting cycles
•        Prophecy of the 5th Sun Cycle and the 5th Sun Cycle Medicines
•        Healing through the energy field
•        Ancestral and energetic imprints of disease
•        Healing family miasms
•        Soul retrieval
•        Ho'oponopono
•        Time tracking
•        Wildcrafting
•        Making tinctures, salves, balms, vibrational essences, detoxification waters and working with live waters
•        Shamanic healing
•        Rites of passage
 

This course runs from November to July, meeting one weekend a month. Four weekends will include field classes in the Eastern Sierras, High Sierras and the coast. On these field trips we will visit the oldest living plant on earth (5,000 years), make a vibrational imprint medicine, and gather different vibrational waters to make your medicines.Marza has been offering this apprenticeship course for many years, and this is the fourth year she will be partnering with HAALo as administrator for logistics and support for the entire apprenticeship. We are very excited about this continuing partnership!
In addition to the above activities, apprentices will have the opportunity to deepen their learing within Marza's healing lineage outside of the HAALo class: a trip to the southwest to sit with the Hopi Elders; Depacho and Karpay Ceremonies with the Inca from Peru; and harvesting and energy workshop in Hawaii. She will also offer the Etheric Light Ceremony with the Dolphins and the opportunity to visit sacred sites with her in Hawaii. More details on these trips to be announced during the course. 
As you scroll down, you will also find class schedule, a more detailed list of curriculum, tuition options, more information about Marza, and dates for upcoming orientation events for those who are interested in finding out more about this unique apprenticeship opportunity.
---

CLASS DATES
November 11 & 12, 2017
January 6 & 7, 2018
February 17 & 18, 2018
March 17 & 18, 2018
April 28 & 29, 2018
May 12 & 13, 2018
May 31 to June 2, 2018
June or July date TBA


All classes will be held on Saturday and Sunday from 10:00 a.m. to 5:00 p.m. unless otherwise noted as a Field trip.  There will be 4 field trips total, others will be announced at the Free Orientation and are subject to change depending upon weather conditions.
---
FEEDBACK FROM MARZA'S STUDENTS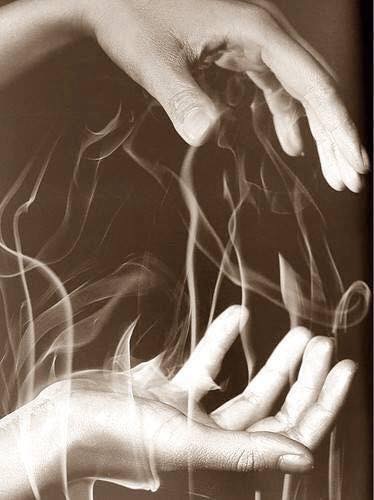 "Marza is engaging, inspiring, and carries ancient wisdom." – Dixie H
"I have learned so much about the old ways of living in co-creation with our planet from Marza - it is a vast understatement to say it has changed my life! Marza's way of sharing her knowledge through sitting in circle, storytelling and dirt time are a testament to her understanding of the Earth and Earth-based traditions - what she has taught me couldn't be read in books or heard in lectures." – Tiffany H
"The Earth Wisdom apprenticeship class expanded my capabilities in comprehending and implementing deeper healing in myself, loved ones and clients. Marza gently encourages students in expanding their knowledge and perceptions by learning frequency medicine in harmony with the plant medicines, mineral beings and shamanic practices. The hours invested in the classroom, lab and on field trips birthed within me a profound life changing realignment with the energies of the Earth. With Marza's guidance I got my feet back on the ground, expanded my heart and walk Mother Earth with a renewed spirit." – Andrea R
"I have been a spiritual guide and teacher for over 20 years, and I have found Marza Millar to be one of the wisest and most powerful teachers I have ever encountered. Having been on several sacred journeys with Marza, I have complete and total trust in her guidance, her teaching and her capabilities. She has taken me to places both physically and spiritually that I had never been before, and has greatly enriched my life in the process.. Among her many talents, is an ability to make people feel safe while expanding their consciousness - a mark of a great healer and teacher. Above all, she is deeply committed to helping others wholeheartedly, with tremendous compassion and humility. I always look forward to my next experience with Marza, knowing that it will expand the world as I know it and enhance my sense of my own self." – Grace
"I have been studying with Marza for the past three years. She has not only taught me an incredible amount about herbs and energetic medicine, but she has also deepened my relationship with the earth and myself. I have never been in a class that has had such a great impact on every aspect of my life. She truly embodies her teachings and is a powerful medicine woman that is a blessing to those that sit with her." – Amara P
---

REGISTRATION DETAILS
Some medicine making supplies (but not all) are included in the price of tuition. Please note that tuition does not cover travel to field sites around Northern California, associated camping fees, or meals.
Tuition: $1899
Early bird tuition: $1749.00 when paid in full by September 28, 2017
Payment Plan: $2000*
Down Payment:  $650 Due on first day of class
Payments:   3 post-dated checks in the amount of $450.00 due January 6 / February 10 / March 16, 2018
 *Includes a $101.00 Administrative Fee

First Weekend Only:
A limited number of spaces are available for the first weekend only. For those who participate in this option, the weekend fee is $300. If you would like to continue with the full apprenticeship (and if there is space), an additional fee of $1,600.00 will be due.
Refund Policy
Due to the intensive nature of this program, and the planning and coordination involved over 9 months, we require a full commitment to completion of this apprenticeship. All participants should be prepared to make this commitment, both with their personal time and their finances. NO REFUNDS will be given after March 1, 2017. Plan your schedule for the year wisely - no make-up classes will be offered.  All students must sign an Acknowledgement of Financial Policies for this class.
HAALo accepts cash, check or credit card.
HOW DO I PAY?
Pay online through Eventbrite (fees apply) and use your credit card.

If you would like to avoid paying the fees:
Pay by phone by calling (530) 265-8804 and use your credit card.
Pay in Person at HAALo, 412 Commercial Street in Nevada City, 95959, using cash, check or credit card.
Pay by Mail
Call (530) 265-8804 to request registration form.
Fill out forms and enclose payment check, or money order
Mail to:  HAALo, 412 Commercial Street, Nevada City, California 95945 
---
 
FREE APPRENTICESHIP ORIENTATION SESSIONS WITH MARZA
Not sure if Earth Wisdom Apprenticeship is right for you? Learn more about the depth of this apprenticeship during a free orientation session.  Class overview and field trips will be covered.  Instructor Marza Millar will share stories about her own journey with herbs, her Celtic and Native American ancestral history and her teachers from all over the globe. 
Nevada City: August 23, 6:30 to 8:30 p.m., September 23, 6:30 to 8:30 p.m., Sept 28, 11a.m. to 1:00 p.m., at HAALo's Upstairs Loft, 408 Broad Street, Suite 13, Nevada City, California, 95959 (Upstairs in the New York Hotel Building) 
---

ABOUT THE INSTRUCTOR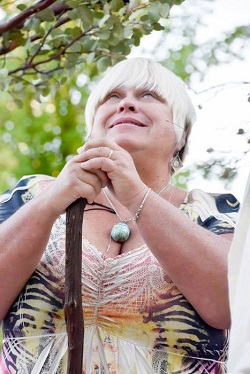 This class is taught by Grandmother Marza Millar, Elder by birth rite of the Wind Creek, Yavapai, Clinical Herbalist, CMT, and MA. Marza's upbringing in earth-based medicine comes from her Birth Rite with the Wind Creek Yavapai on her father's side. After receiving a formal education and working in allopathic medicine, Marza returned to her roots and has spent decades of her life training in various earth-based medicine traditions. Marza is responsible to the Wind Creek Yavapai to hold the Emergence door of the 4th world, located in Sedona, Arizona. Her mother's people are from Isle of Skye, Scotland and Kilkenny, Ireland. Marza is also a Druid Elder of Clach Na h'Annait Standing Stone. She has been adopted and trained in both rites from birth. Marza also received training in the traditional teachings of Lemuria given by the Elders of Naapoopoo Village, Big Island, Hawaii.
Want to learn more about Marza? Come to a free orientation on August 23, September 23 or 28, to meet her in person!   
Have questions about Free Orientation for 2018 Earth Wisdom Apprenticeship ~ Level 1?
Contact HAALo
When & Where

HAALo
412 Commercial Street
Nevada City, CA 95959


Wednesday, August 23, 2017 from 6:00 PM to 8:30 PM (PDT)
Add to my calendar
Organizer
HAALo
HAALo Herb Shoppe is nestled in the Sierra Nevada foothills, in the charming Victorian town of Nevada City, California. Alternative health practitioners and herbalists work behind the counter to help explore healing alternatives. 
HAALo's mission includes education for our local community for home herbalism, as well as continuing education courses for herbalists and practitioners. HAALo sponsors and supports annual events that celebrate all that is herbal and botanical.
HAALo has a full herbal apothocary including Western, Chinese, culinary, and Ayurvedic herbs. In addition to bulk herbs, we have many off-the-shelf remedies and products that are hand-crafted by local herbalists and artisans.
HAALo serves as a support network for practitioners, farmers who grow our medicine, and for those in the community who need healing. 
Free Orientation for 2018 Earth Wisdom Apprenticeship ~ Level 1